Okay, so the season is coming to an end and my favorite team in the whole wide world just made it to the World Series last night...and no, it's not the Boston Red Sox team even though, this blog post is about them ;-)
Bobby and I had the privilege to check out the Red Sox vs Yankees game when we were in Boston back in August for

Liz & Eamonn's wedding

:) Our friends know that Bobby is a Boston fan, and I'm a New York fan, and some wonder how we even get along around this time of the year? Ha, lots of pouting and shouting...not at each other but at the TV if our team is losing ;-)
We do share the same love for Major League Baseball, and one of our goals in life is to visit each field of dream in the United States (and Toronto for Blue Jays). Last year, I blogged about our visit to the Seattle Mariner's stadium along with our other stadium tours :)
Here's our good friend Sarah & I hanging out right before the game. She's one of my best friends from college :)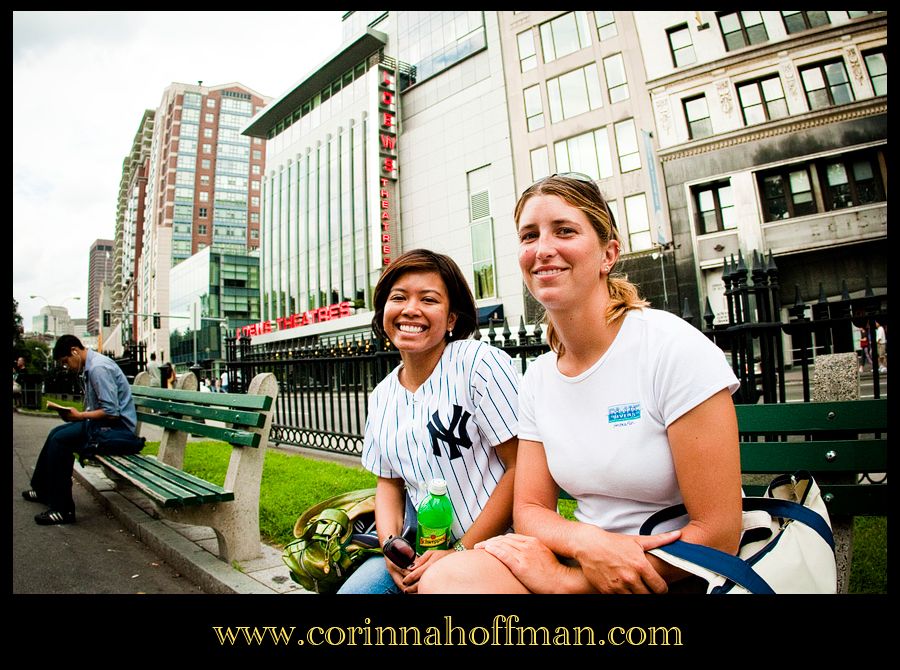 Last time we visited Boston in 2004, there was a billboard there for guns, and still there as of today.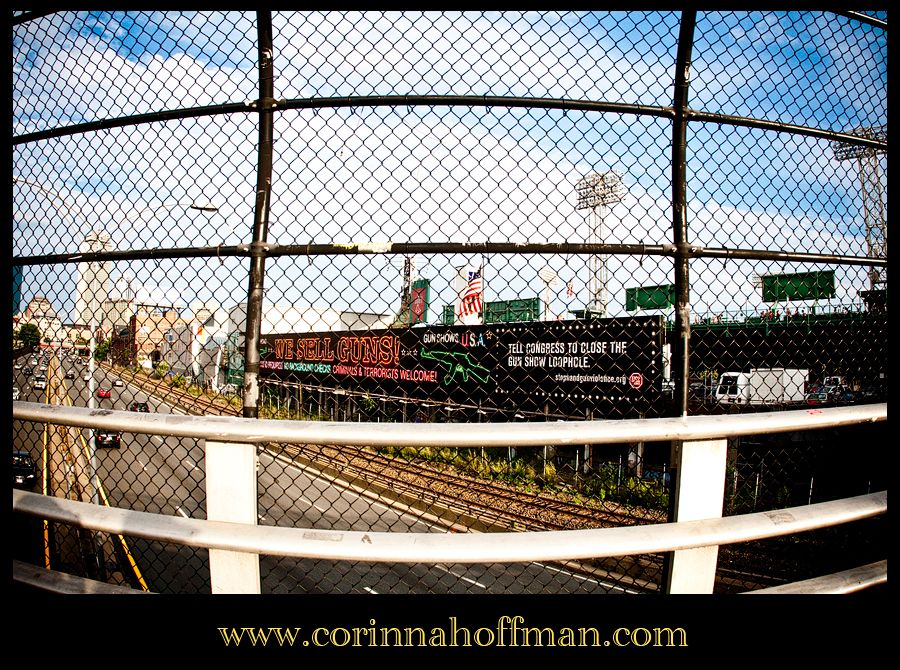 We had to check out the #2 Sports Bar to hang out before a baseball game per ESPN.
We're stoked that we got to see our friend, Kaitlyn, right before the game. We met her at our Alaskan cruise last year, and had kept in touch since then :)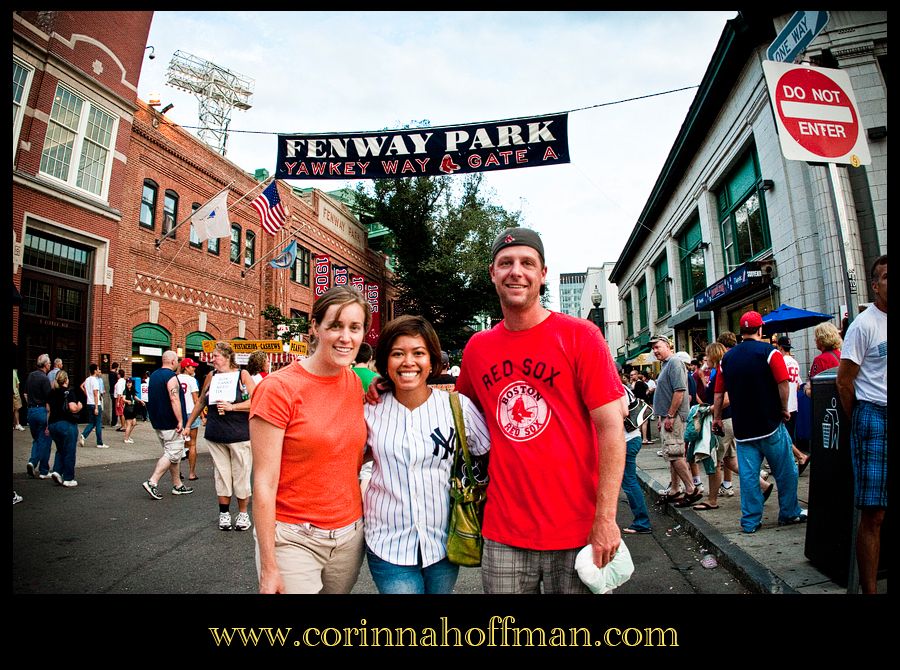 Yes, we are married!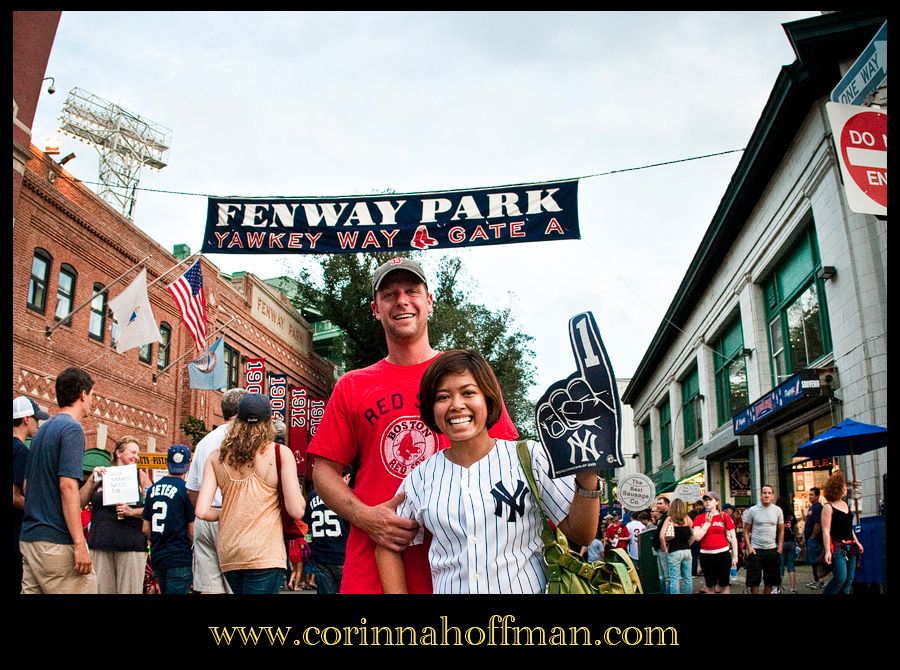 Create your own caption here ;-)
Bobby getting tired of me taking pictures....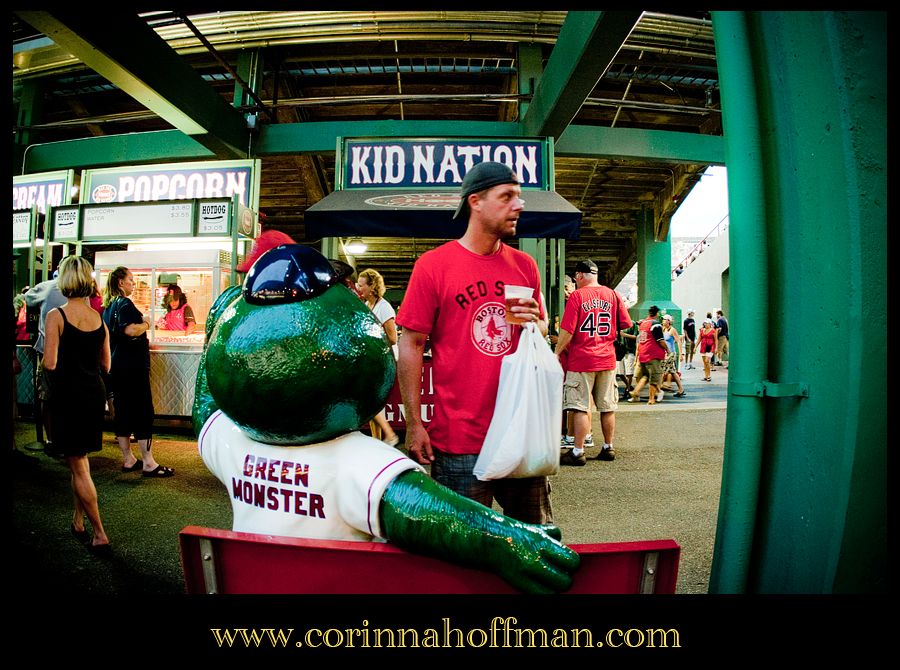 Our wonderful seats!!!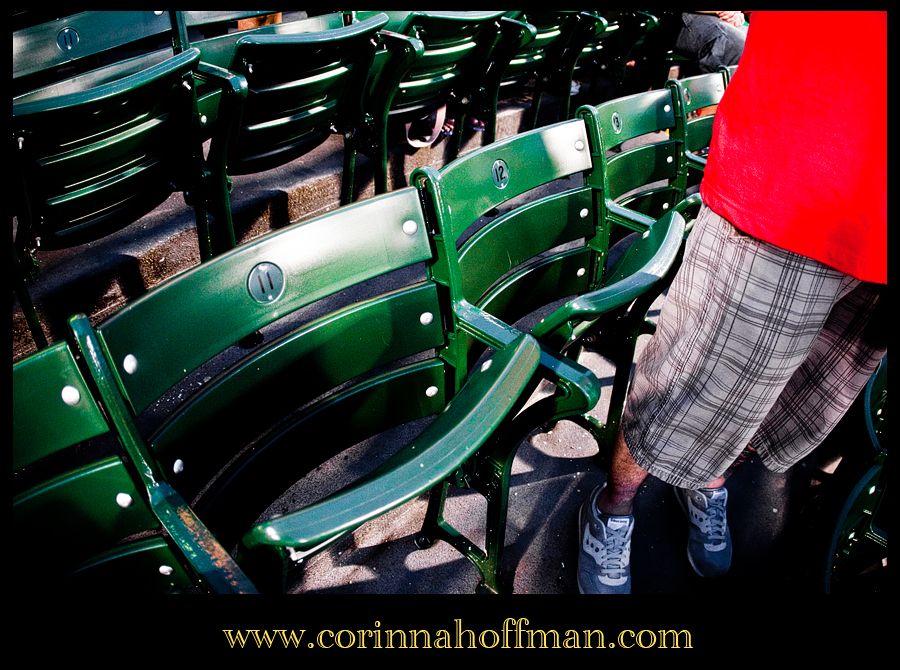 Bobby getting sick of the camera :(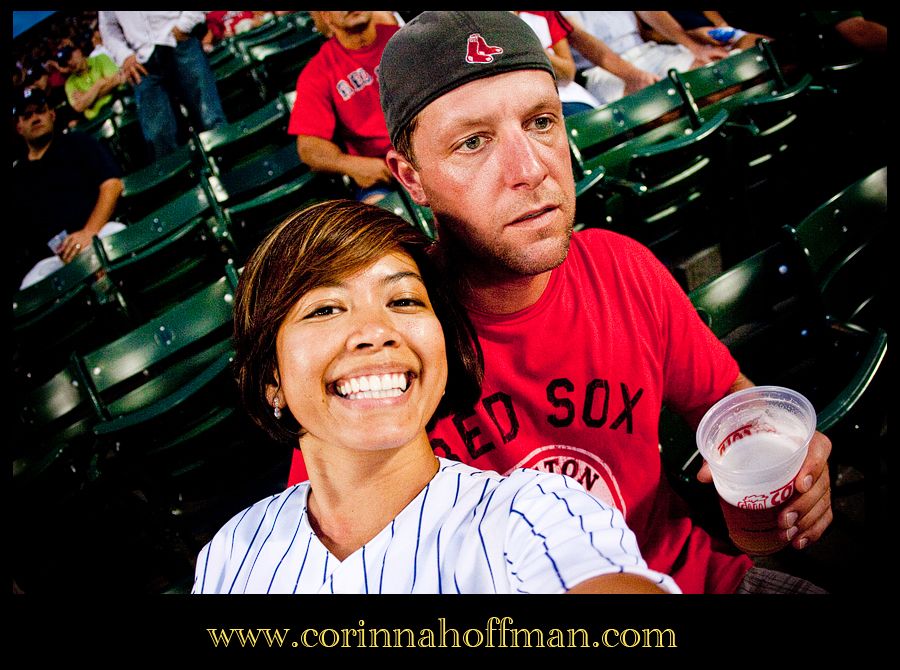 This is how close we were to the bullpen..haha.. I was booing Lester the whole time!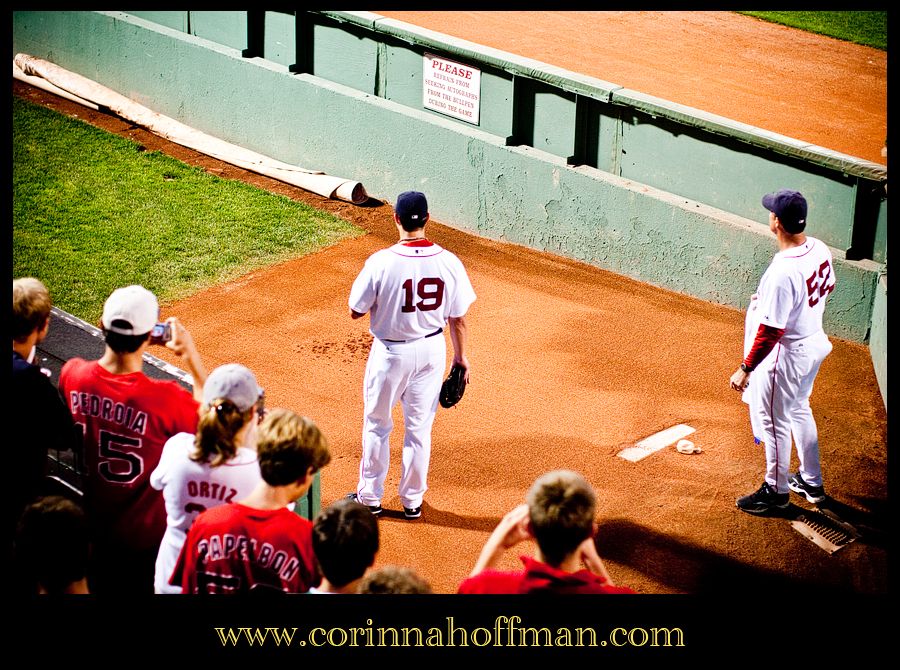 The game started with Jeter's home run!! That's his homer ball & the security guard won't give it to the fans.
Another Yankees home run, but a Red Sox fan caught the ball and kept it. He's the Asian guy in a green shirt (good luck finding him).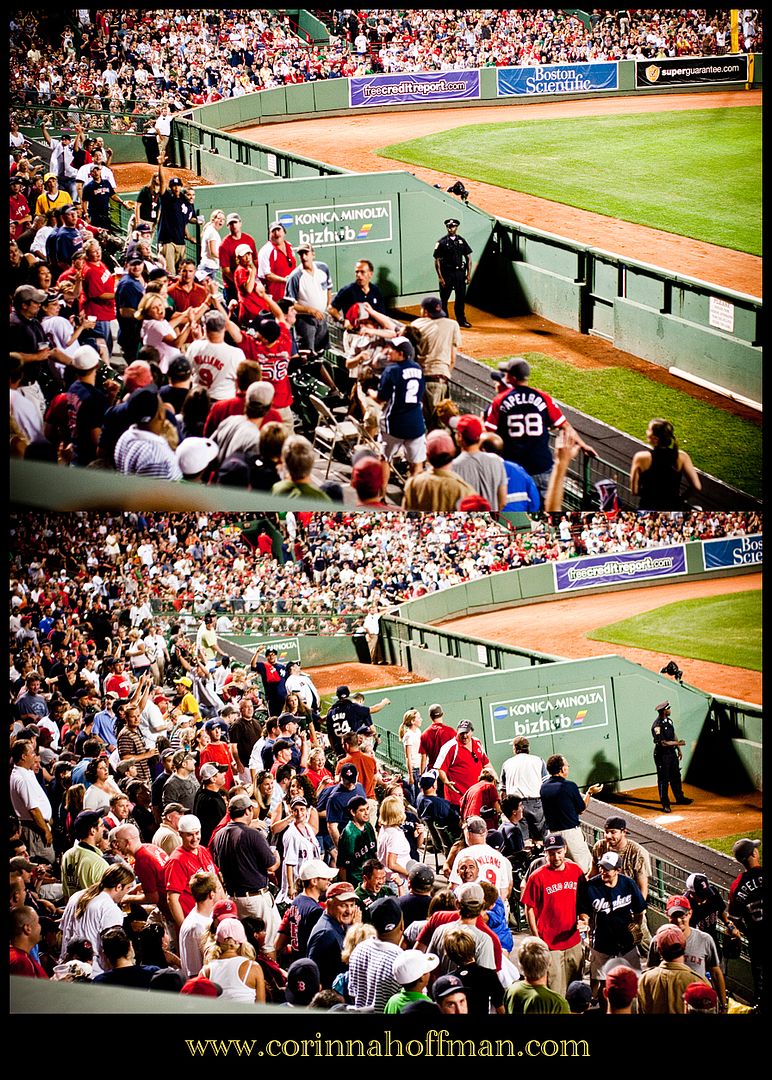 I love the view from our seats!
This policeman was hard core, he popped one of the beach balls and yelled at fans for passing it around in the stadium!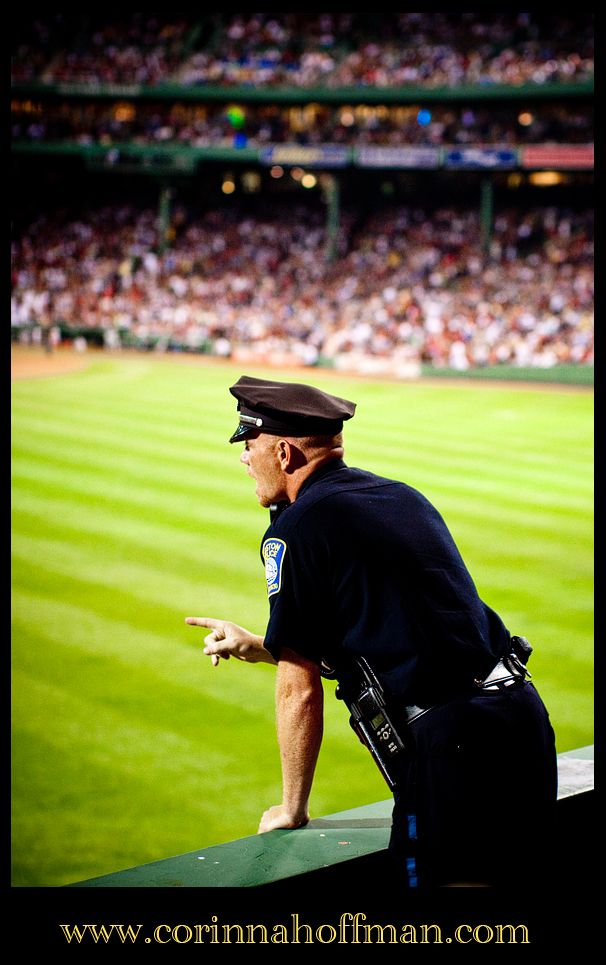 We took one of the pedicabs since Bobby & I got so lost trying to find the subway entrance. I'm glad we did b/c I got to see the Citgo sign close up :)
Lastly, this is my favorite picture from that night... YANKEES WON...I was all smiles... and Bobby wasn't too happy ;-) xoxo