This week's photo challenge has to do with busting a move! As always, SO hard to pick just one picture especially when we got to photo-shoot
Angelique and Gerry's NYC wedding
where half of the guests were pro salsa-dancers and were turning up the heat on the dance floor; and also when we got to photo-shoot
Liz and Eamonn's Irish wedding celebration
in Boston area where it felt like watching a
Riverdance
show :)
Since I can't decide between those two weddings, I'm choosing this one picture of a bridesmaid "busting a move" at
Megan & Dan's Florida wedding
! This was completely a spontaneous "worm" dance move (notice the looks on the guests), and I'm pretty stoked that I happened to be right there at that second to capture it all on photo! :) Even if I don't win the challenge, I think this bridesmaid won the
"So You Think You Can Dance
" award for the year!
XOXO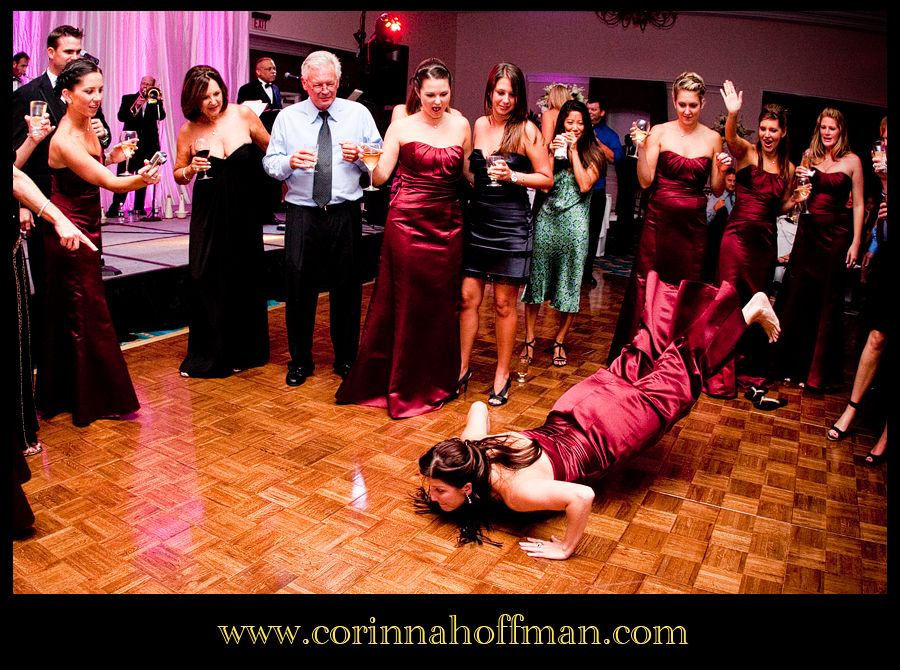 "You are the dancing queen, young and sweet, only seventeen
Dancing queen, feel the beat from the tambourine
You can dance, you can jive, having the time of your life
See that girl, watch that scene, dig in the dancing queen."
"Dancing Queen" by Abba
Now head over to I Heart Faces' Blog for more dancing pictures!