Hi guys! I've been really slow on updating my blog right now since I'm taking a vacation break before it gets busy again in February with all the baby sessions I have lined up and the wedding season officially kicking off in March for me :) Bobby and I are enjoying our time here in my home country, the Philippines, and will share more pictures soon! The Internet connection here is way too slow for me, so I'll probably post them when we come back--haha :)
I'm finally catching up with emails, and just want to share with ya'll the lovely messages my clients have sent to me--totally humbling :) I can't wait what 2011 will be like especially if 2010 was simply amazing, and I had the BEST clients ever!! :)
Hello Corinna =)

Its starting to get very cold here right now....sometimes 15.8 Fahrenheit during night time....snow is also in the forecast for later this week! You were so lucky that you got to go to Miami. I heard its quite warm in southern Florida recently! Lucky!

My reactions were Wow wow WOW when I looked at the rest of the pictures! They are amazing! I can't wait to see Johnson's reaction when he sees them =p. You know, you definitely gave your heart to every shot you took (and i do mean EVERY shot!). Plus I really have no idea how you managed to take very nice shots given the wind was blowing in every directions! I guess working with the wind rather than against it was a really good idea!! We were talking about visiting Orlando again in 3 years the other day. We hope you're still a photographer by then because we definitely would love to have new photos shot by you! =)


By the way, please say hi to Bobby for us! =)

With loads and loads of love,


Joyce
=)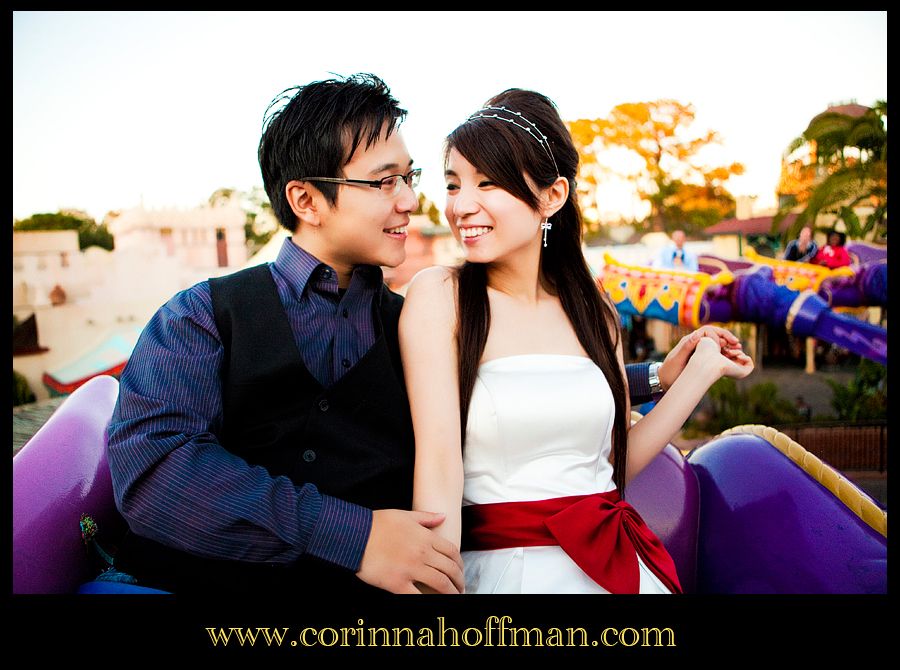 Hi Corey: We received the DVD of the ERT photos – they are GREAT!!!! You did a good job getting that many people to smile and look pleasant. Everyone here is pleased. Thank you for your sweet note and lip balm – that is such a thoughtful gift.
you helped capture so many moments of our wedding! Thank you for being a part of our special day! I love the stunning and so-cool gazebo shots! I also can't believe the beautifully creative detail shots you took (dress, shoes, etc) as our church is pretty simple and not easily photogenic. And I love the shot of the groomsmen taking a picture of our first kiss with my sister cracking up:)

I'm still finishing the Love Story Answers, but here are the rest of our vendors:

Happy Belated New Year!
-Mindy