Congratulations Holly and Dan!! You may remember this couple from their
super fun Charleston, South Carolina engagement session
:) It has been great getting to know this couple since last summer! Holly is the kindest and most thoughtful person I ever know! When we first met up for a consultation, she brought me four delicious cupcakes from my favorite place,
CamiCakes
, just because! She learned how much I love red velvet after that day, so she and Dan had a red velvet cake made just for me with a camera icing on it after our engagement shoot :) Holly has some silly pictures of me devouring that cake in their car's backseat (which I hope will never debut on Facebook-haha!) ;)
Holly and Dan are two amazing people, and I consider myself lucky and blessed to be their wedding photographer!! It's their kind of love that makes anyone swoon :) While photographing their reception, Bobby told me that he can see on their eyes of how much they really care for each other--now that's even coming from a guy who does not like to share "mushy" conversation ;)
I'm very thankful that with my job, not only do I get to meet new people, but I also gain new wonderful friends!! Thank you, Holly and Dan, for having us as your wedding photographers and for your friendship :) We love you guys more than you know it!
XOXO
-->>CLICK HERE FOR THEIR SWEET SLIDESHOW :-D
-->>CLICK HERE FOR THEIR SWEET SLIDESHOW :-D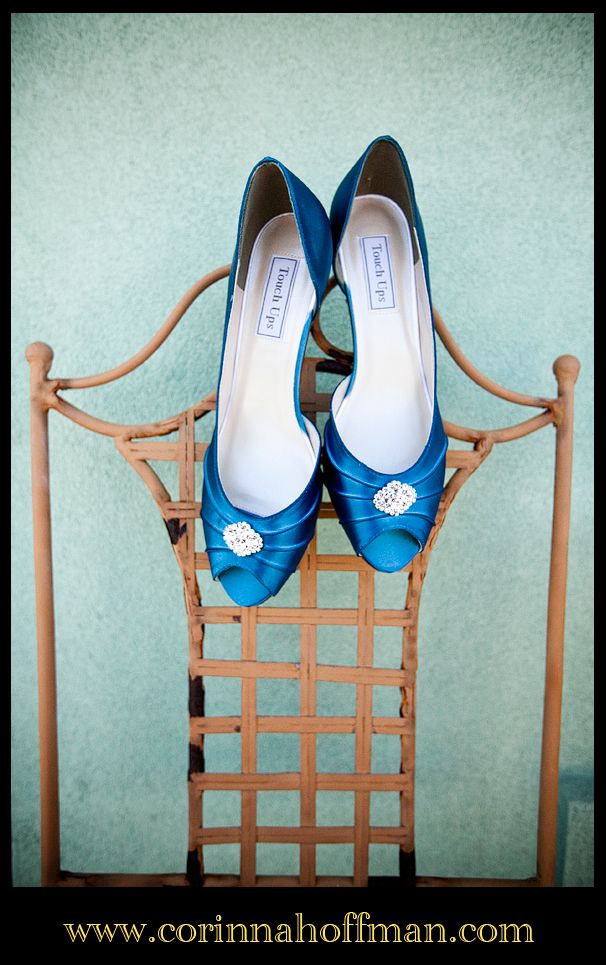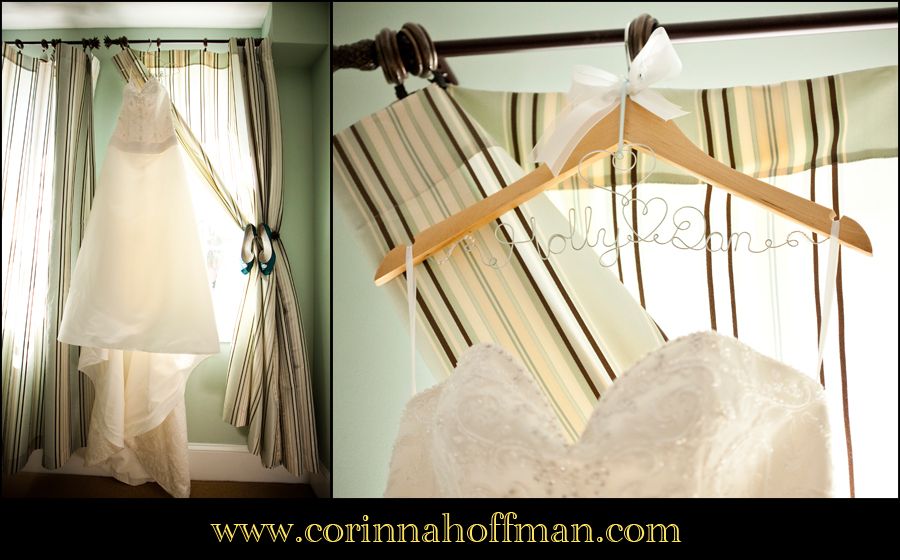 Yay for MagnetStreet Weddings for designing Holly's beautiful invitation :)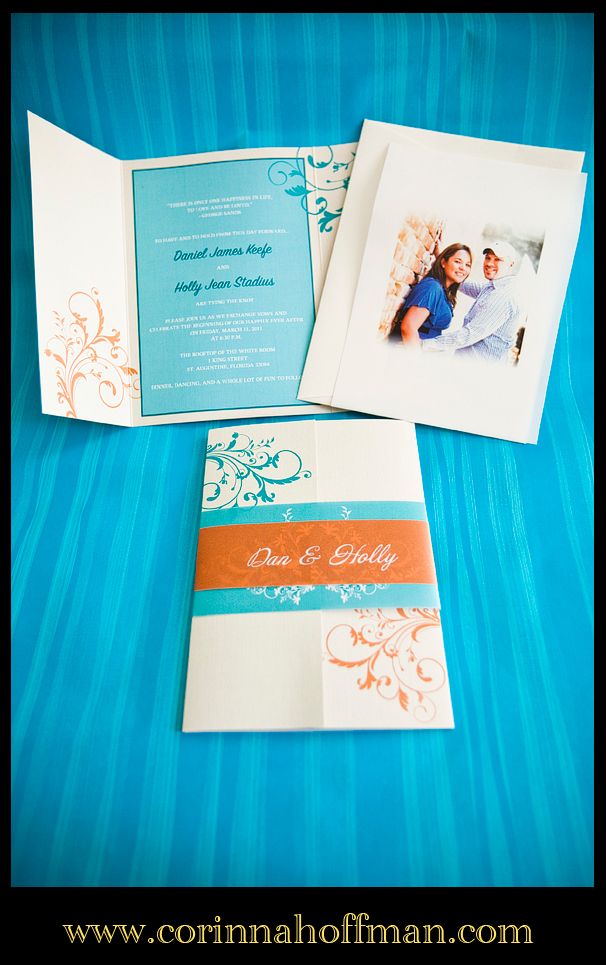 Looove how the girls and guys both watched the same YouTube video on their iPhones on how to fold a pocket square properly :)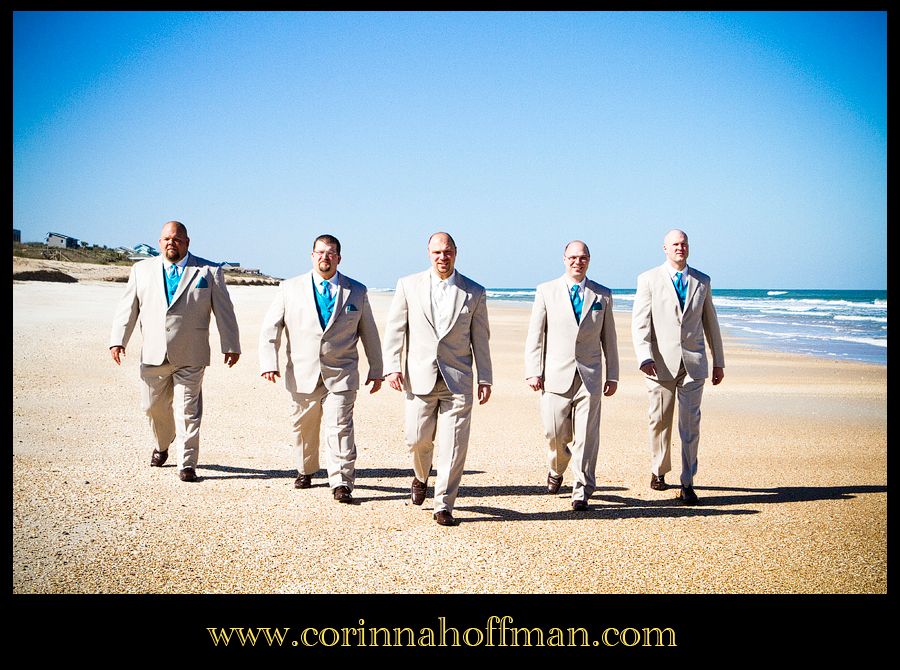 Sisterly love!
Holly's reaction when she had her first glimpse of Dan while his back was facing her--SO sweet!!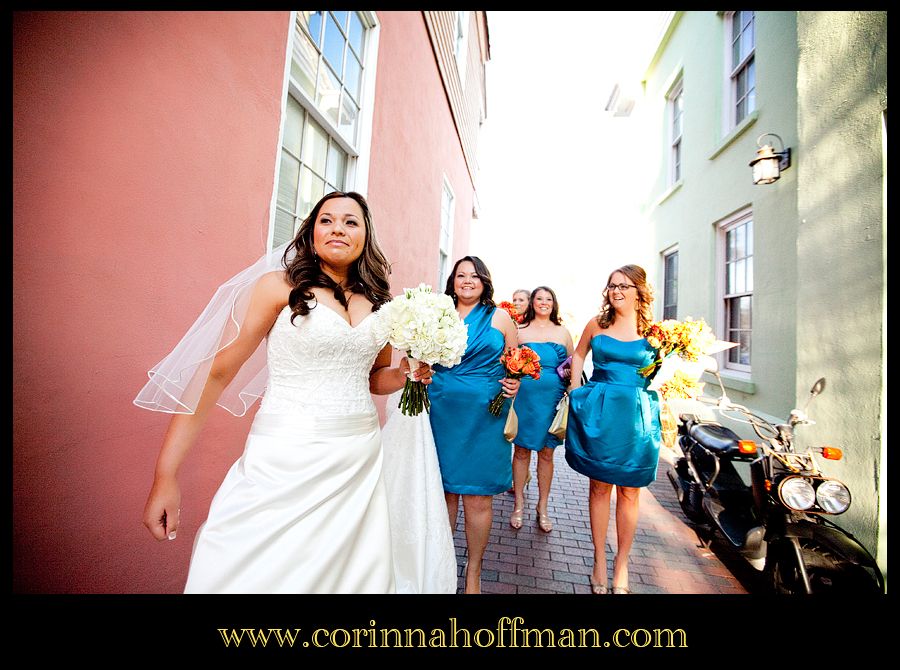 Yay for "First Look!" It's truly a SWEET moment :)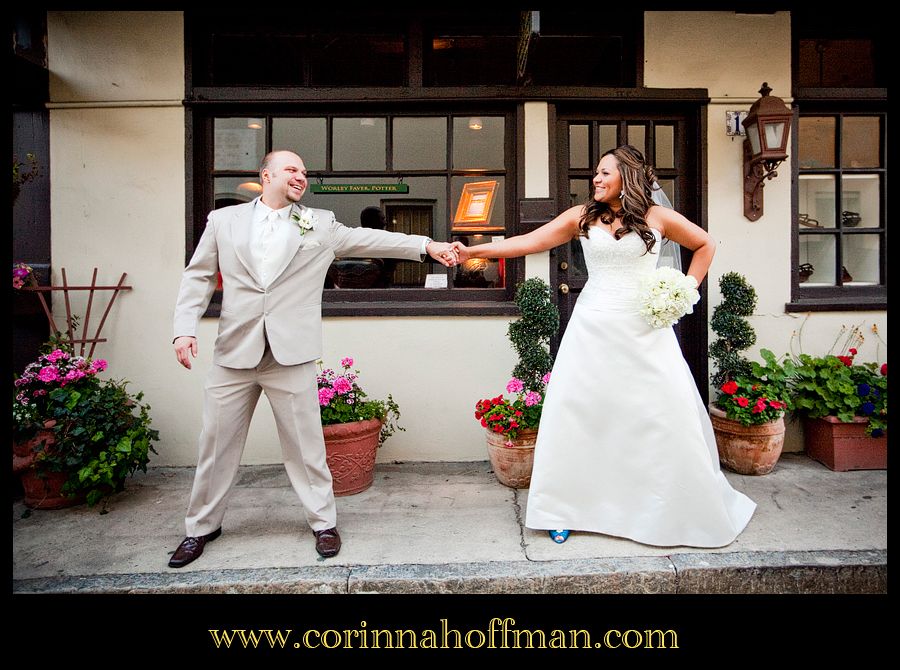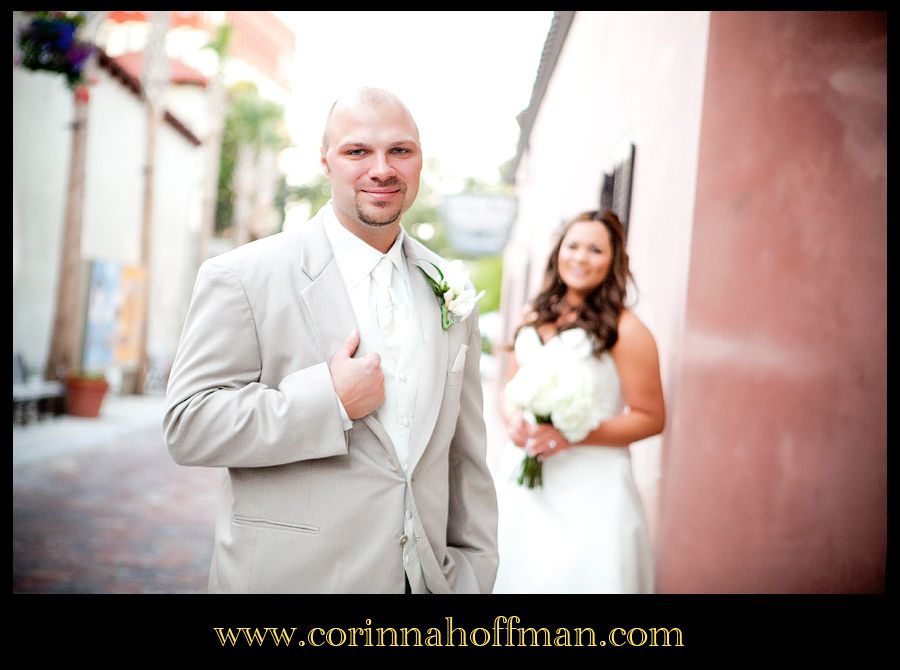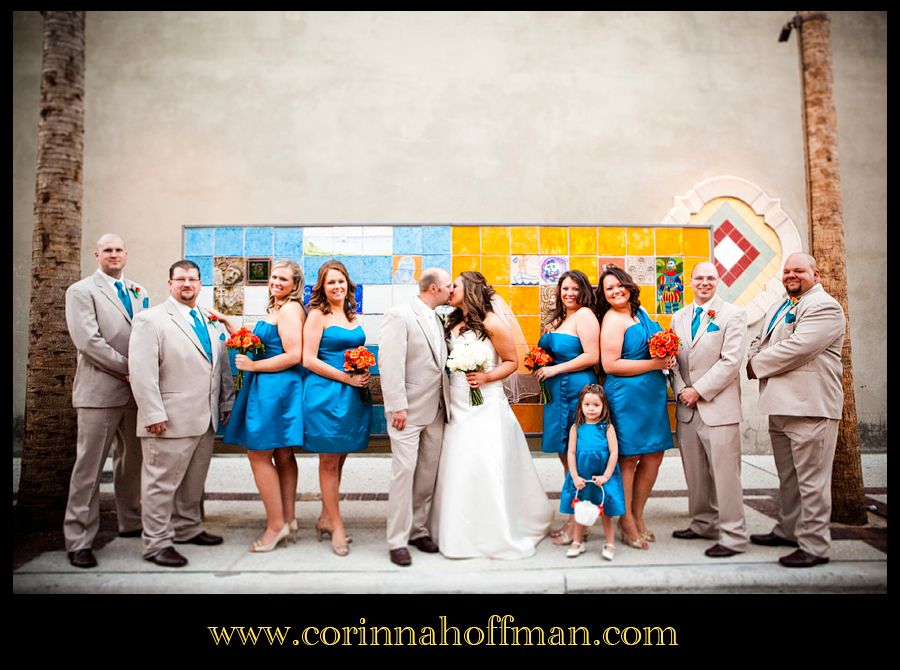 Ummm... let's just say that I risked my safety for this shot.. but it is SO worth it now :)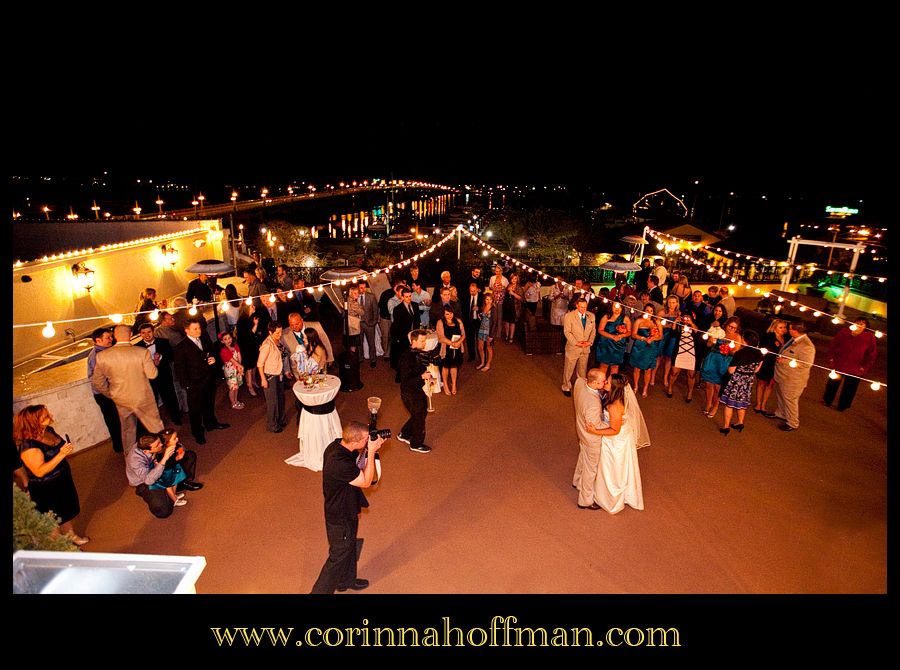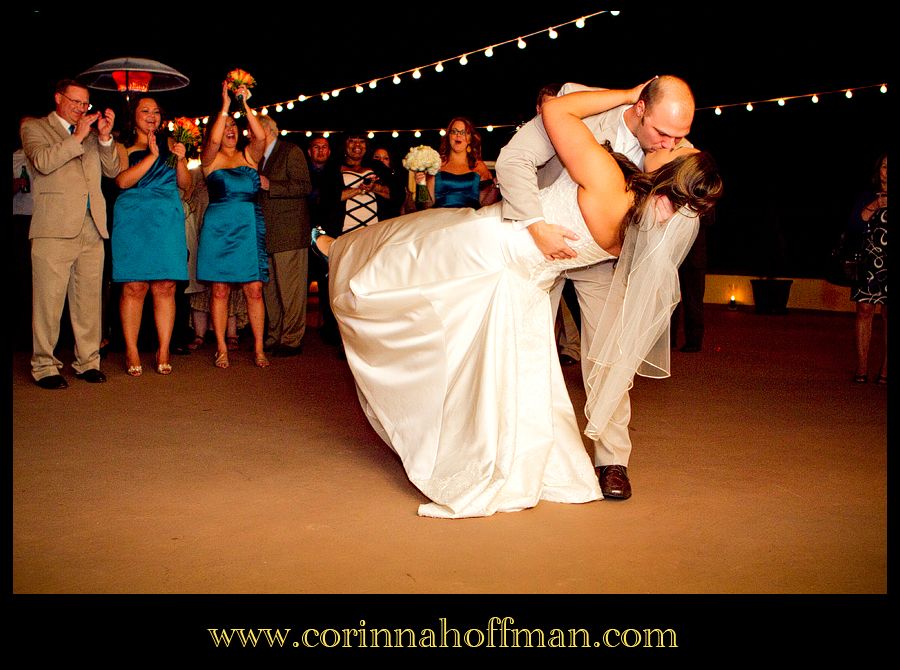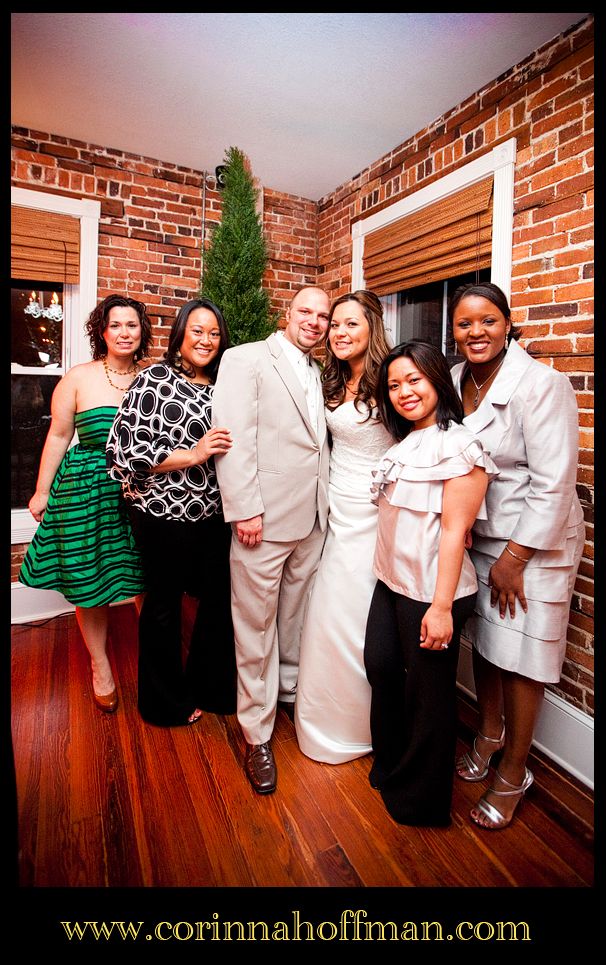 Loving their wedding colors!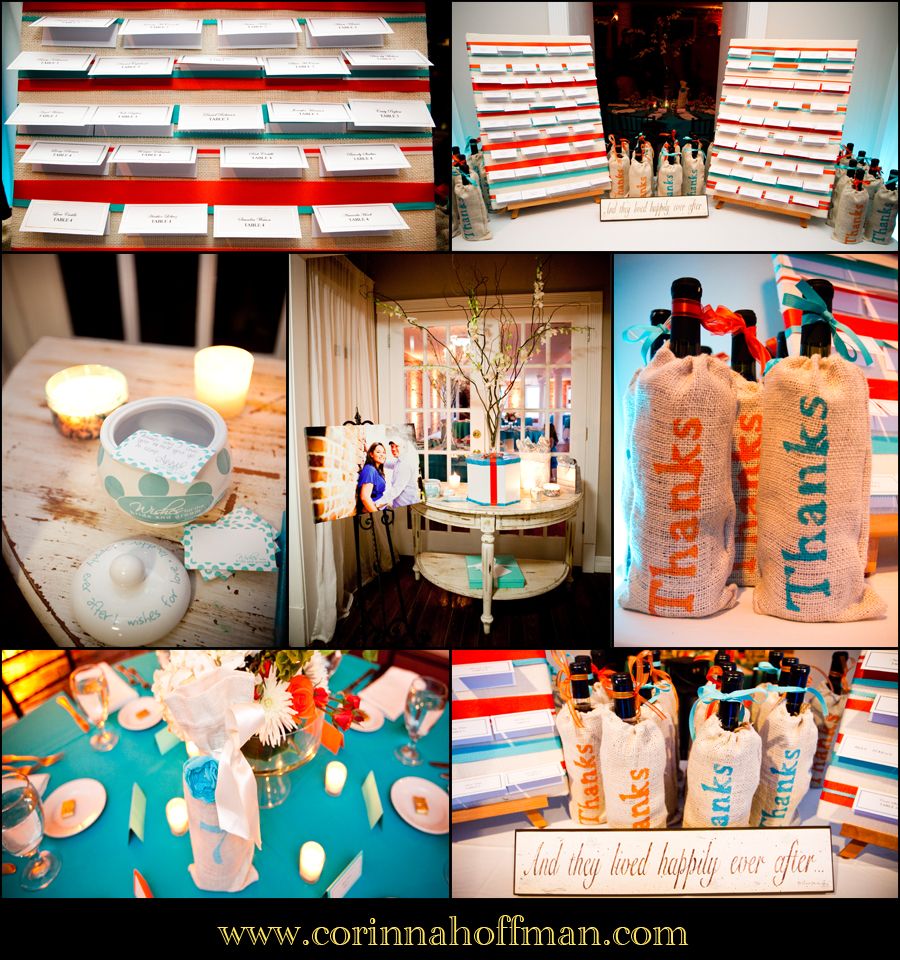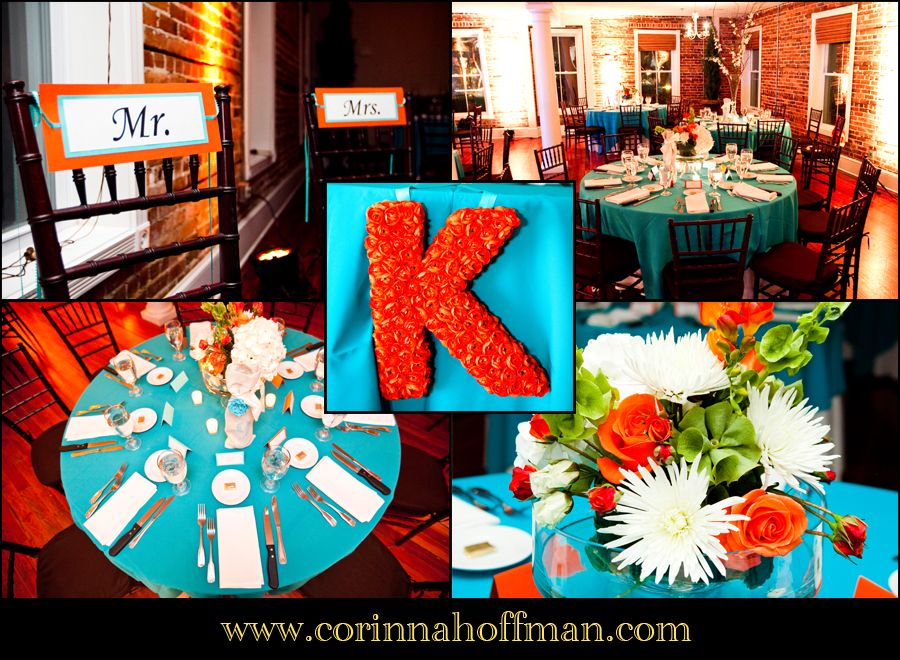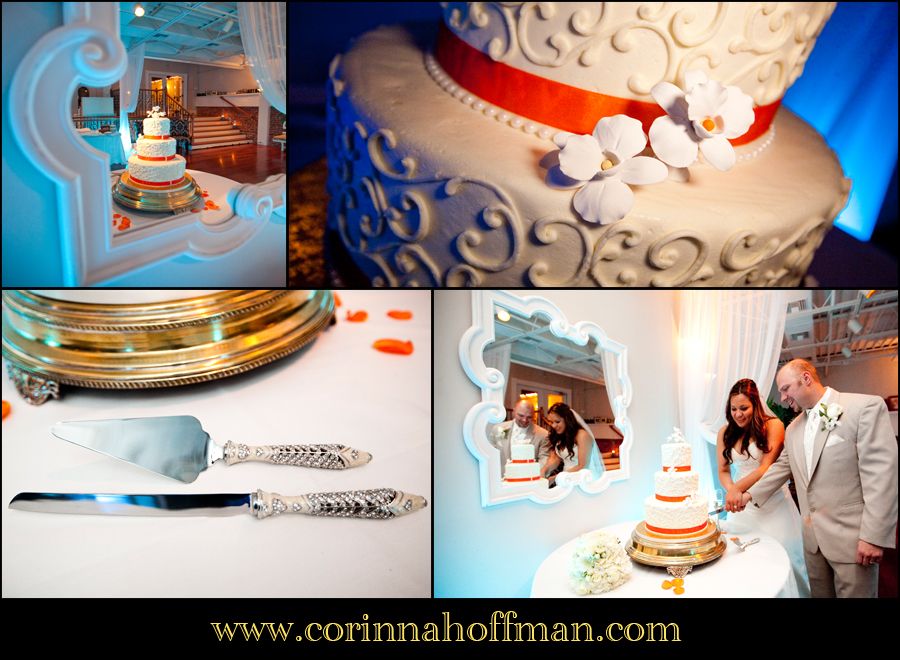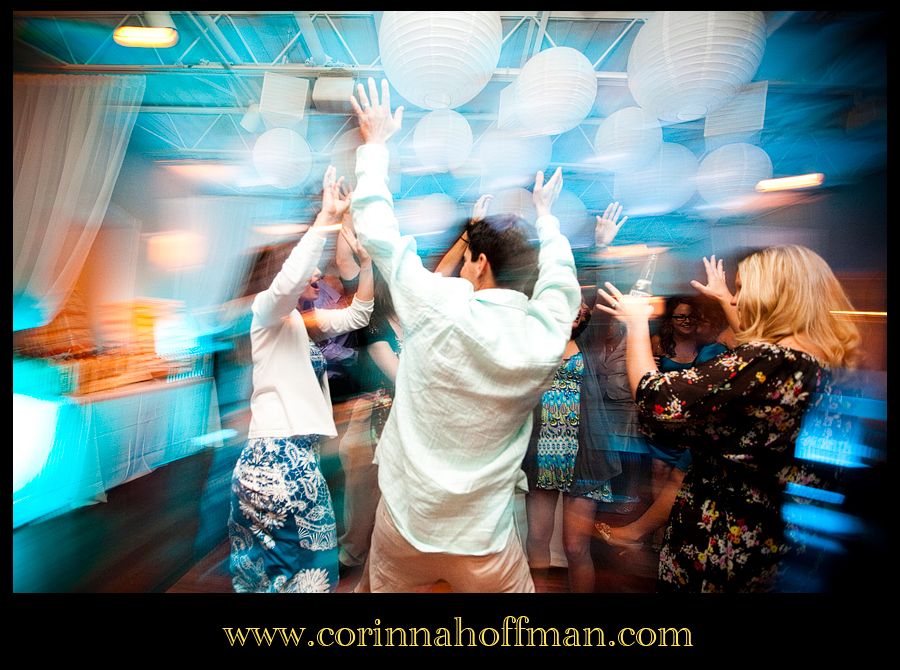 This got me teary-eyed at Holly and Dan's wedding...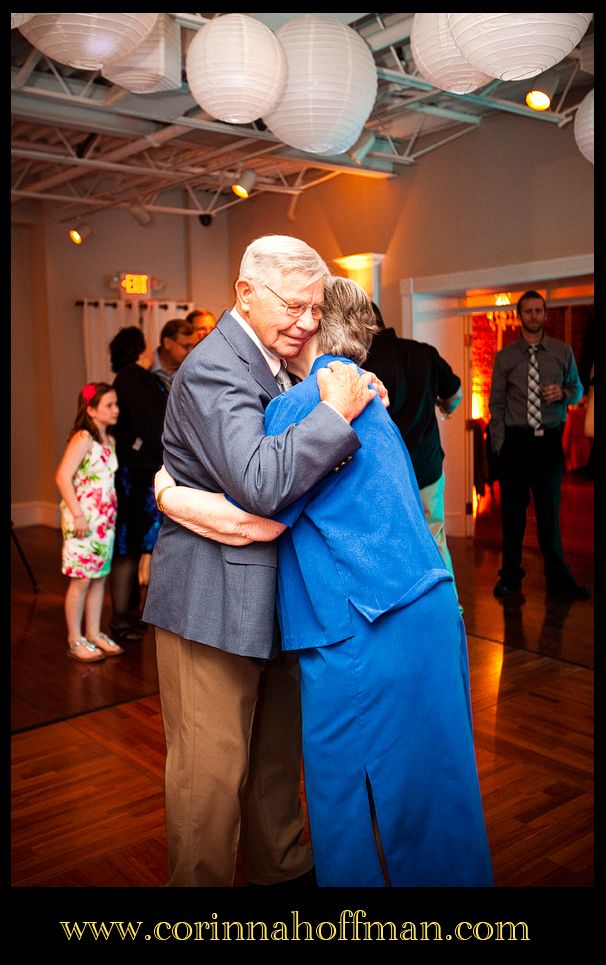 Holly's friends..please don't hate me for posting this picture..it's just too funny not to share ;)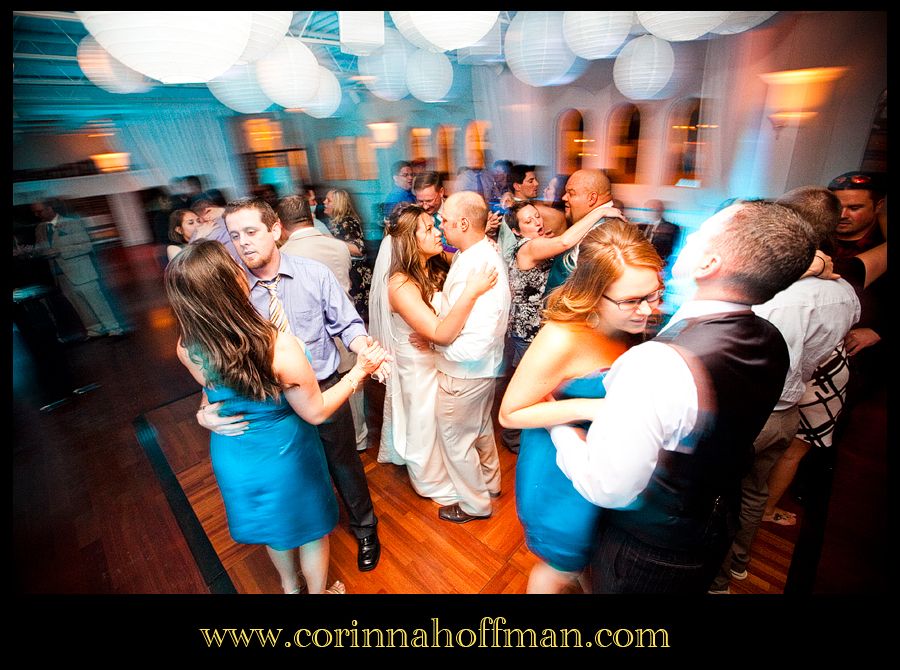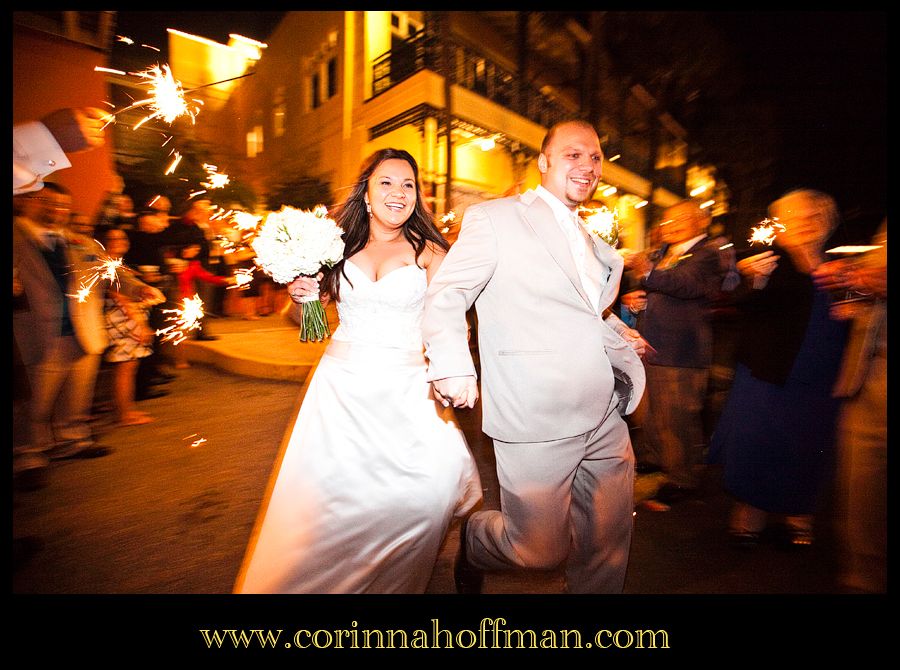 THEIR LOVE STORY
How did you guys meet?



We met in a college English class. Dan sat in front of me and was the guy who always had questions at the end of class so we never got out on time. We were assigned a group project together and once I got to know him I fell head over heels!



Describe the proposal:



Dan proposed at the Castillo de San Marcos (aka The Fort) in St. Augustine. It was where we had exchanged our first "I love yous" a couple of years earlier, so it was a special place for both of us. He had planned to pop the question at sunset, but I had taken my time getting ready that day. By the time we got there, it was pretty dark out! I had a hard time seeing Dan (and the ring) but his proposal was SO sweet...the whole thing ended up being perfect!!



What is your favorite thing to do on your date night?



We love checking out new restaurants...preferably spots that have live music so we can just kick back, relax, and enjoy the band while spending time together. If it's by the water, that's a plus too :) We also frequent St. Augustine...Perfect place to enjoy some wine while walking around town.



What do you love about him so much?



I love how he compliments me! He is laid-back but also more of a planner. Very caring, affectionate, smart, and witty. I love how important family is to him and how goal driven he is.



What do you love about her so much?



I love her smile, how she makes me feel when I am around her. Holly is always up for an adventure and often takes me out of my comfort zone to try new things. I have no doubt that my life with Holly will be one adventure after another. Holly also has an infectious personality and is very giving.



What is your wedding invitation like and where did you go to get it done?



Our invitations were in our wedding colors and included some scroll-work. The one thing we wanted to convey with our invites was that our wedding was a celebration and we wanted our guests to have fun. I think we accomplished this by being able to personalize the wording on the invitation and reply cards. We ordered them from

MagnetStreet Weddings

. I travel a lot for work so being able to design everything online was a huge plus for me...and their customer service was fabulous!!



What are your wedding colors and why did you guys choose that color palette?



Our colors were orange, aqua, and peacock blue. All my favorite colors and we ended up loving how the combo looked together! Since our wedding was leading into the spring season we wanted to go with bold colors.



Describe your wedding cake:



Simply delicious!! Each layer was a different flavor...our fave was the white cake/raspberry swirl cheesecake layer (yum!)...Our inspiration for the design was the wedding cake stamp we used for our invitations. Carol from Classic Cakes was great to work with.. She added orange ribbon and sugar orchids to go with our wedding colors and flowers.



Describe your wedding flowers:



My bouquet was a collection of ivory flowers and my bridesmaids had all orange bouquets. For the reception we had tall vases with orchids tied to curly willow on half the tables. The other half were shorter vases with a mixture of white and orange flowers to keep with our colors.



What is your First Dance song, Father/Daughter song, and Mother/Son song at your wedding reception?





First dance:

Everything by Michael Buble (ok, technically it was Stuck Like Glue by Sugarland since we had an impromptu dance down the aisle once we were pronounced husband and wife.) ;)



Father/Daughter dance:

I Hope You Dance by Lee Ann Womack



Mother/Son dance:

My Wish by Rascal Flatts



Where did you go for your honeymoon?



The week after our wedding we will be heading to Hawaii to island hop between Oahu and Maui. Later in the year, we will be venturing to Australia and New Zealand for our dream honeymoon vacation (thanks to the help from our wonderful friends and family through our honeymoon registry!)




What are you looking forward to in the future together?


We're looking forward to many more adventures...traveling around the world, building a new home together, and eventually starting a family (I think Dan is going to make a great dad one day :)
THEIR WEDDING INGREDIENTS
Ceremony Location:

The White Room Rooftop


Reception Location:

The White Room Loft


Caterer:

OC Whites/The White Room


Wedding Coordinator:

ARTC Events (day of coordinator/lighting and some of the decor)


Videographer:

Doug Lewis with Take One Productions


Cake:

Classic Cakes


Florist:

57 Treasury


Officiant:

Rev. John Marshall


Hair:

Kasey Blake


Make-up:

Paulina Perez


Entertainment (DJ/BAND):

Milton with McGee Entertainment


Transportation:

My dad was so sweet to get us a horse drawn carriage for our departure. I was so excited that I didn't catch which company it was! (It was Country Carriages)


Wedding Dress:

Casablanca wedding gown from Bridals and More


Bridesmaids Dresses:

Priscilla of Boston dresses from Bella Bridesmaid


Groom and Groomsmen Wear:

Michael's Formalwear