I came across to this wonderful designer's website (
Anne Namba
), and I'm in love with her bridal gowns! I love how the dresses are not just plain white nor ivory :) The fun colors just make the dress so fun and beautiful :) I absolutely love my own wedding dress from
David's Bridal
but wish I have known about Anne Namba back in 2007! Below is a screenshot from her site, so go check it out when you can.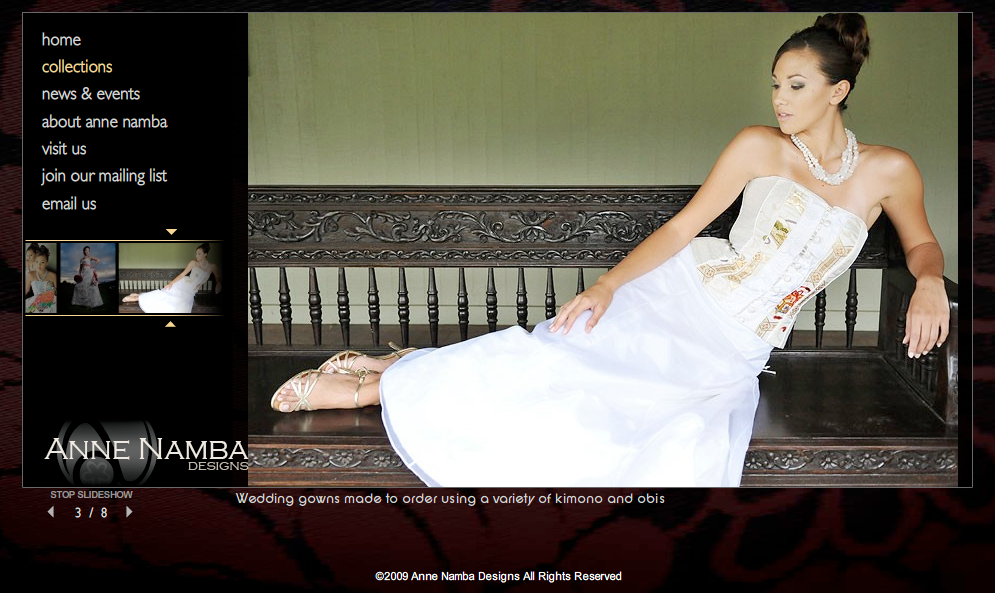 **Quick Update**

It's really neat how Anne Namba herself found out that I mentioned her designs and website in my blog. She sent me a sweet email yesterday and also advised this:
"
I'm updating soon and also pushing a green wedding theme for those who are eco-friendly. I'm organizing a package including venue and all that goes with a green wedding including my dresses which are all made from recycled Japanese wedding kimonos and obis made from silk."
Be sure to keep an eye out for her Spring Collection coming up soon in her site :)