I have to admit that I was a "film-snob" for awhile and shot only on film, and then I discovered the instant bliss that I get when shooting in digital.  Besides, digital is earth-friendly ;-)  The film photo session at

A Bryan Photo Workshop

definitely brought back a lot of nostalgia.  I truly enjoyed doing things manually and the film days.  Hmmn..I might revisit this area one day and offer film to my clients :)
For now, here's a film picture taken by one of the guys at the workshop group,
Steven Devries
.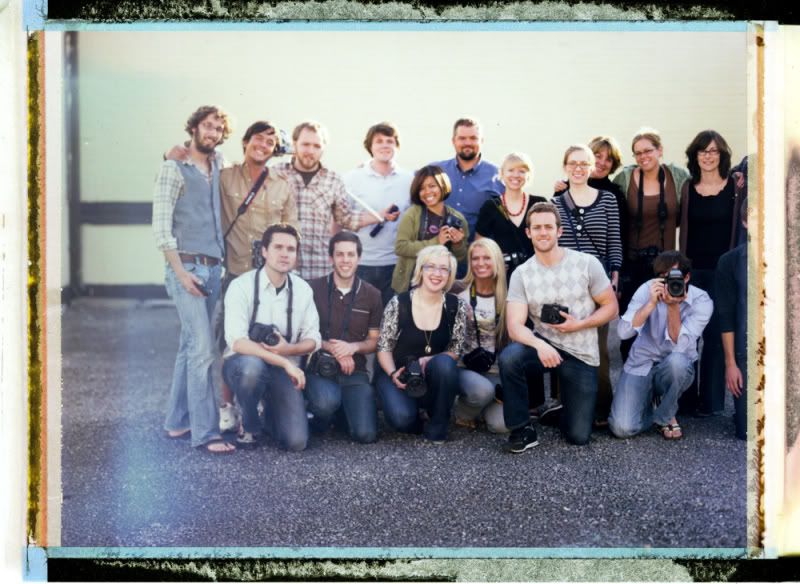 Second try and a funny shot from all of us
Third try is a lucky charm--everyone is in the picture :) Yay!!