Yes, I photograph weddings too! It has been a busy wedding season, and I am thankful for it. Since I haven't had the chance to blog any wedding pictures lately, I am happy to feature Kerri and Frank's wedding on the blog today :) This lovely couple is blessed with good luck for many many years! According to the Irish Proverb, it is good luck to rain on your wedding day, and since it rained all day on their on their wedding date, I'm pretty sure that they are all set in the lucky department :) Aside from the wet day, we all still had a great time! It's undeniable that these two are in love with each other :) Like peanut butter and jelly, they are perfect for each other. I am thankful to be a part of their special day, and stay tuned for their "Trash-the-Dress" photo session.
Enjoy!
XOXO
-->> CLICK HERE FOR THEIR FUN SLIDESHOW :-D
-->> CLICK HERE FOR THEIR FUN SLIDESHOW :-D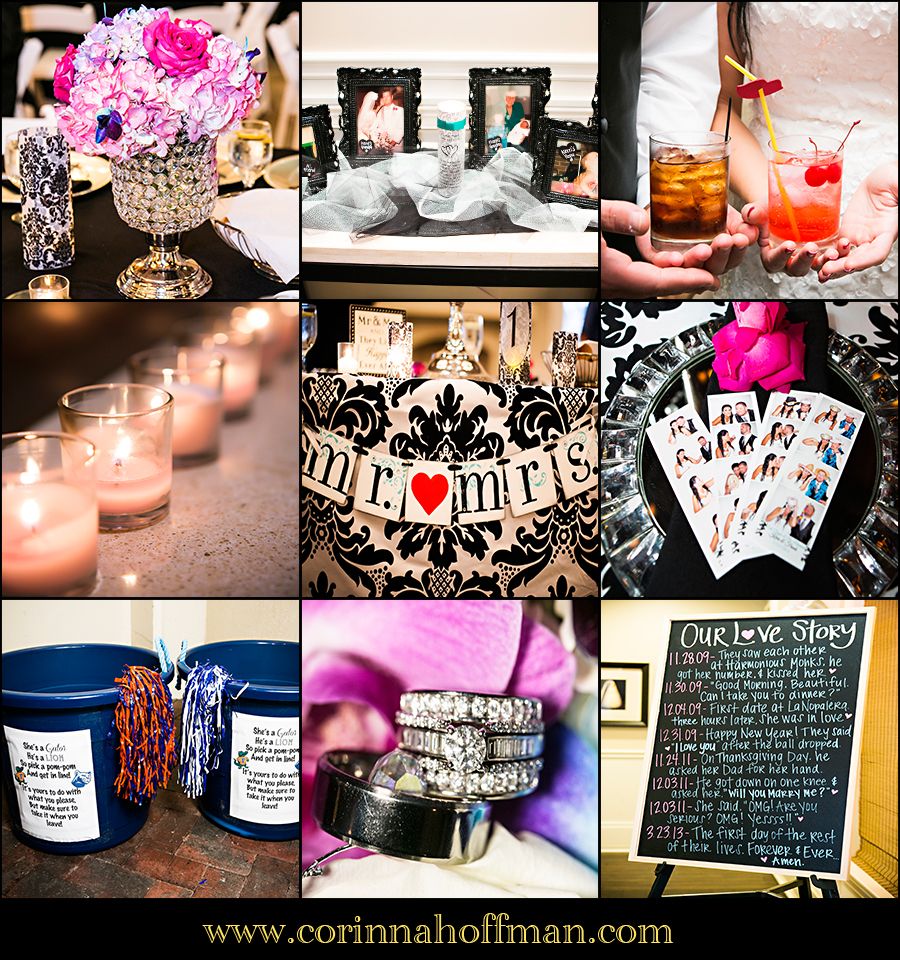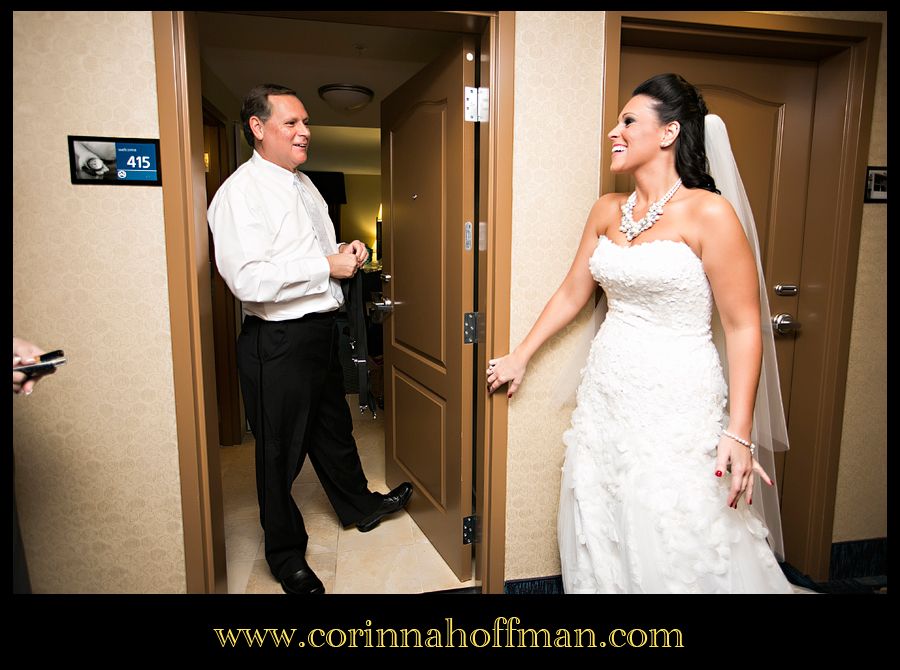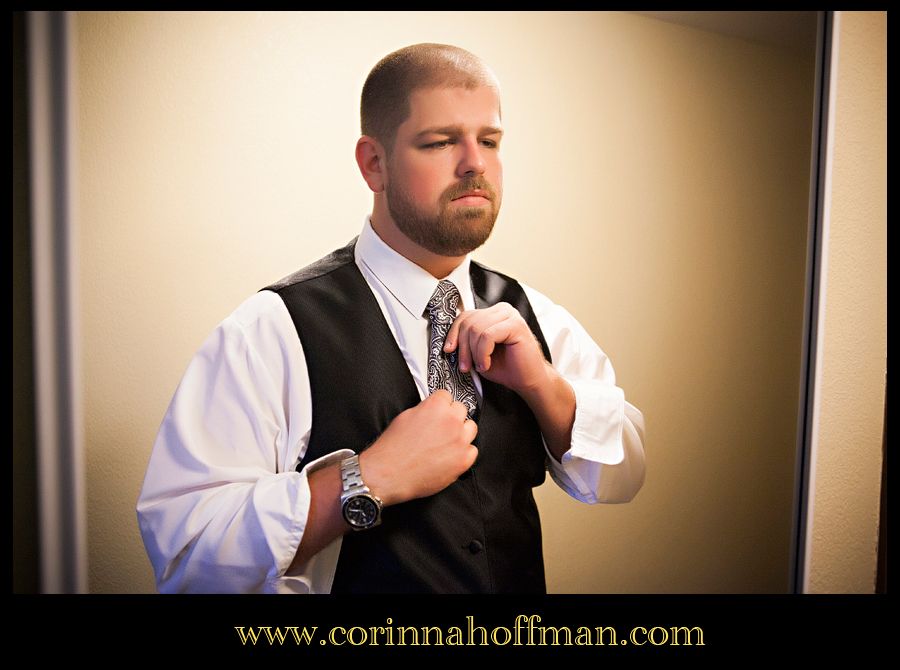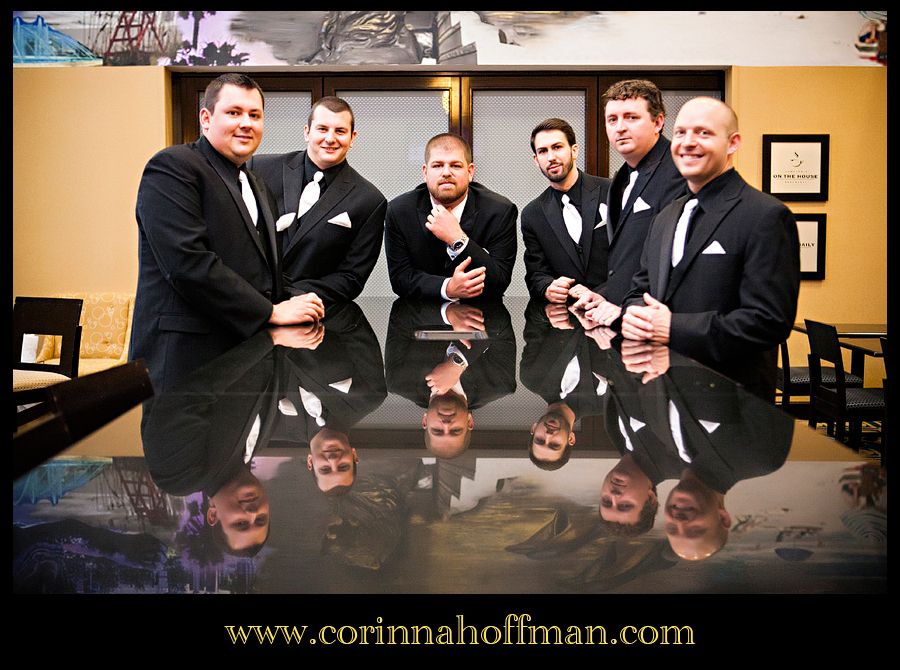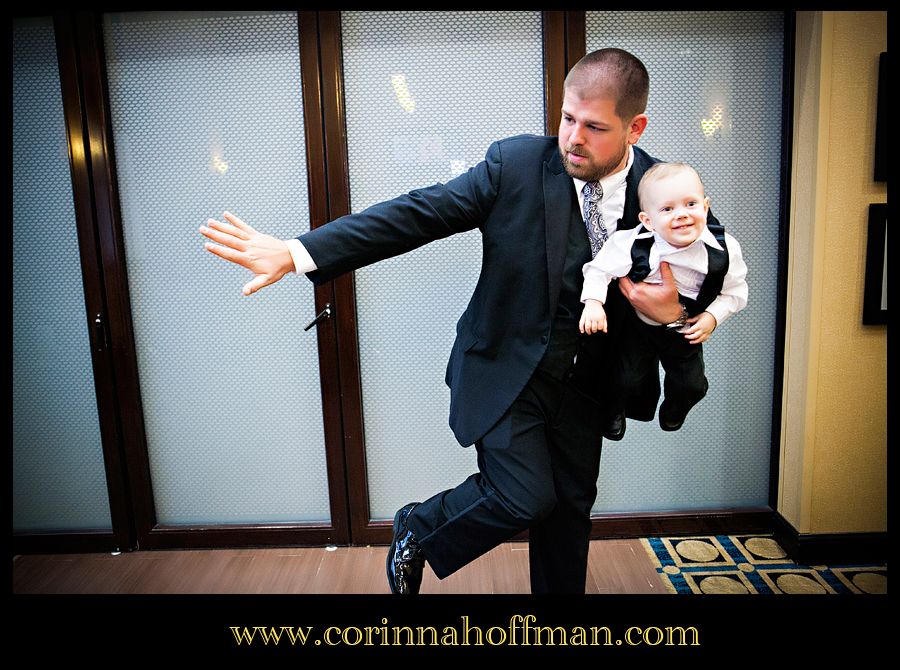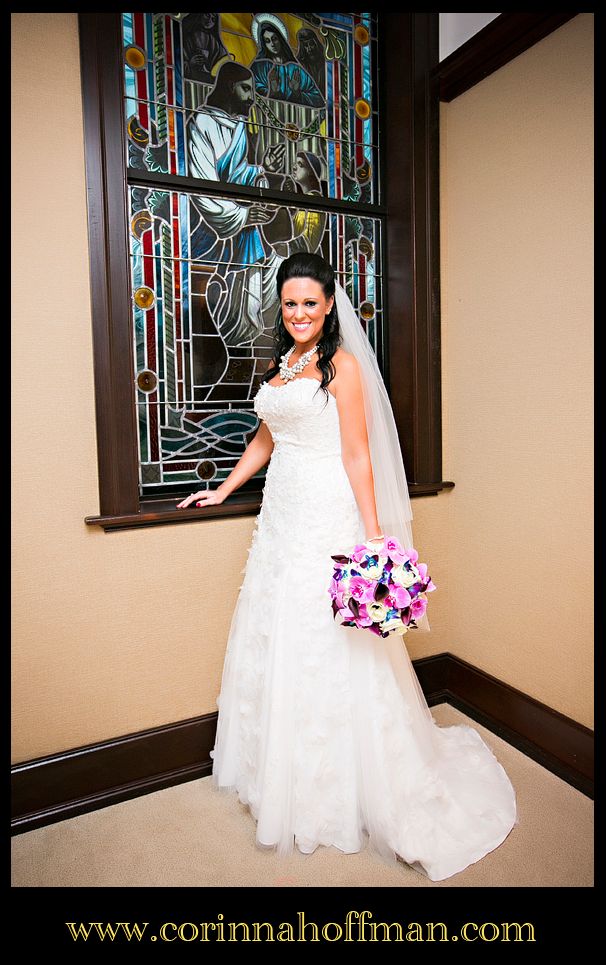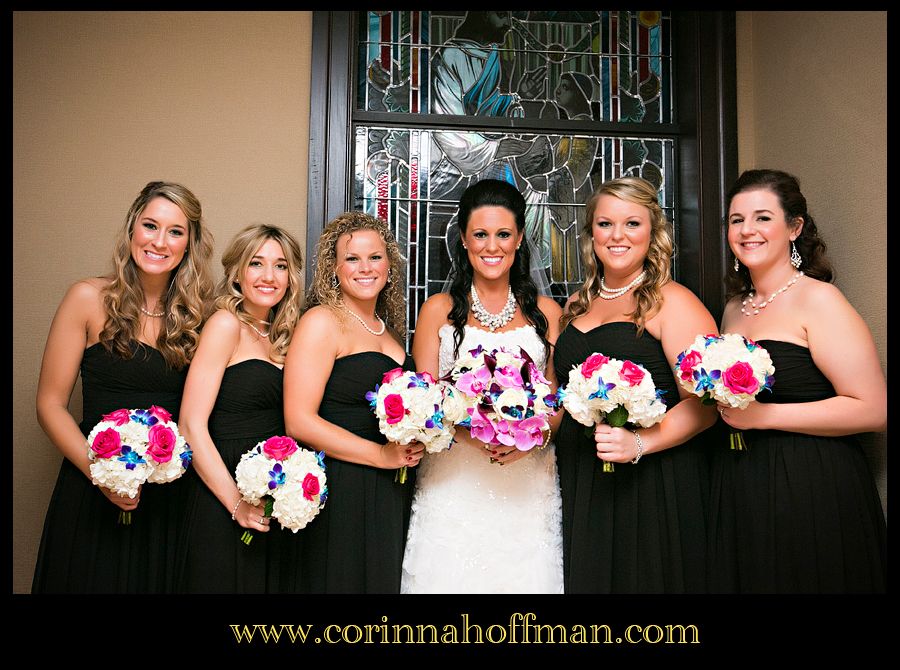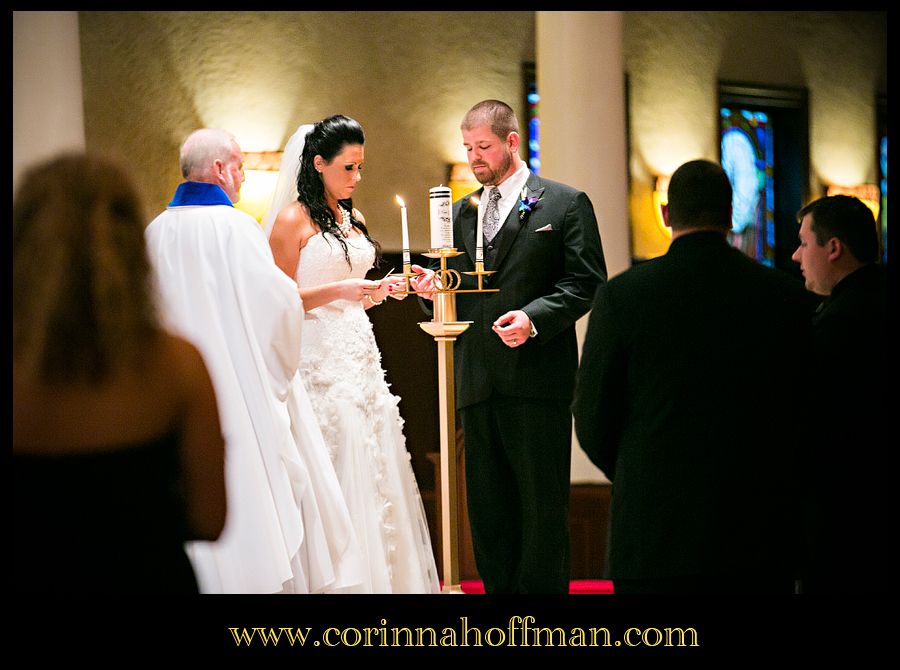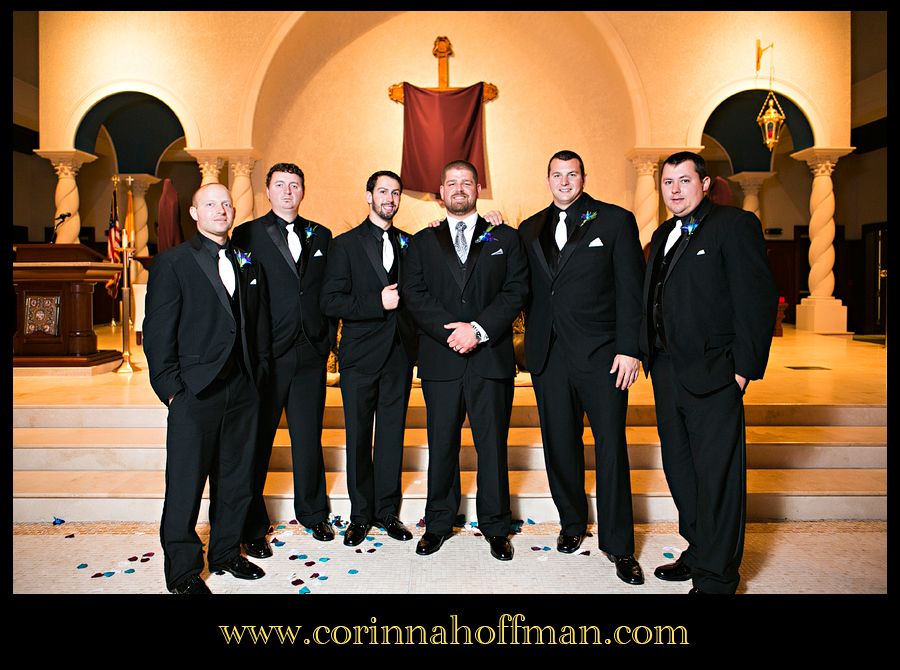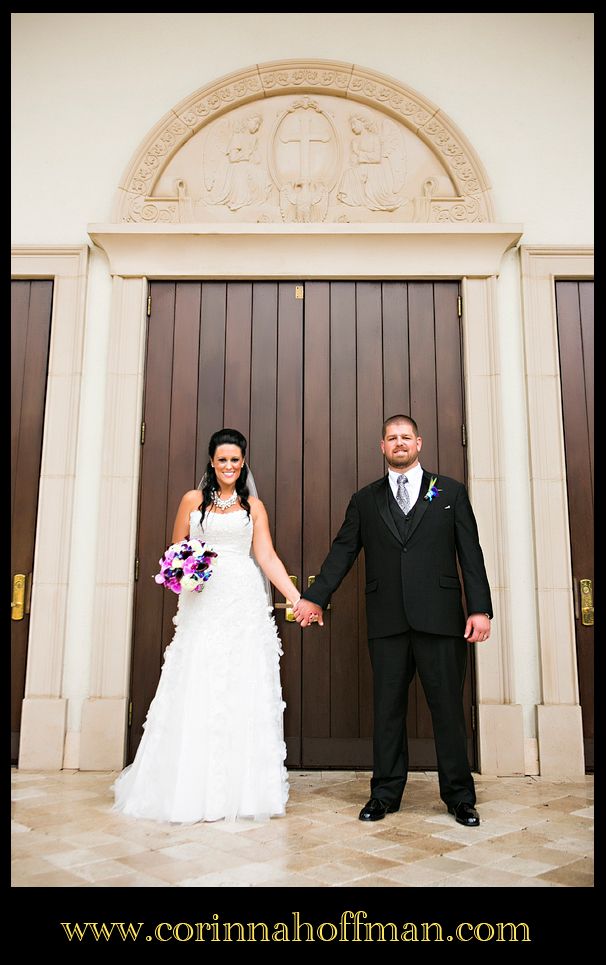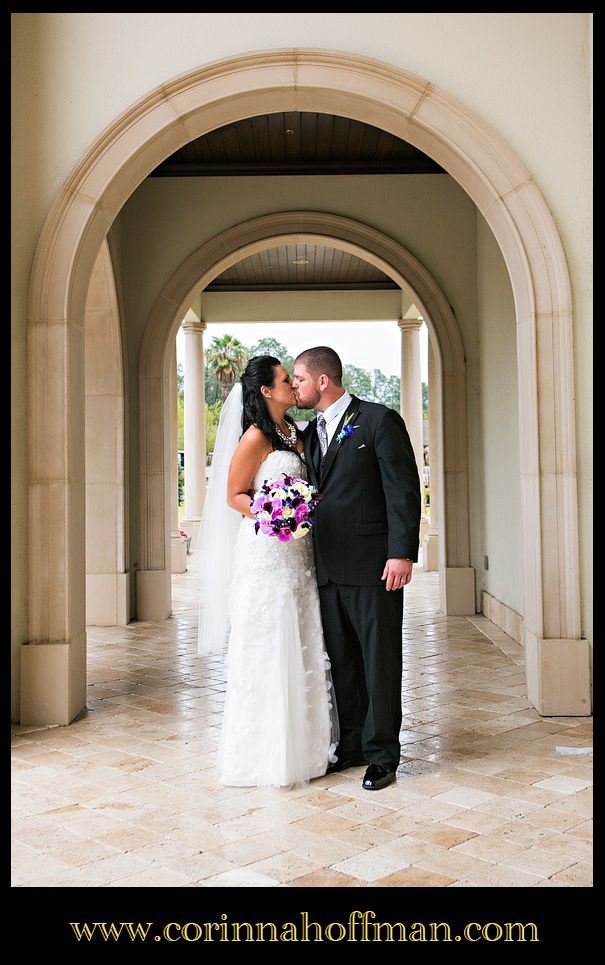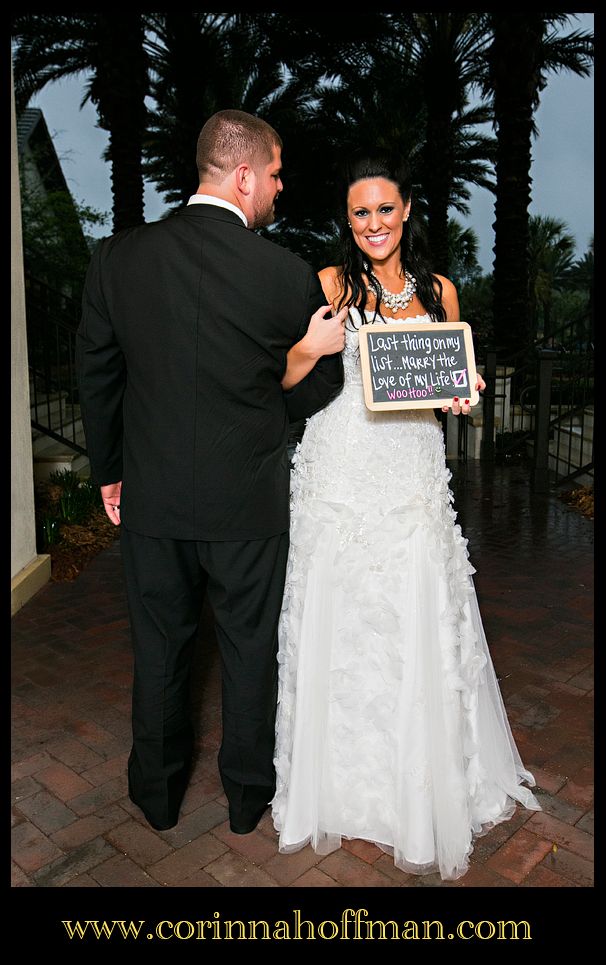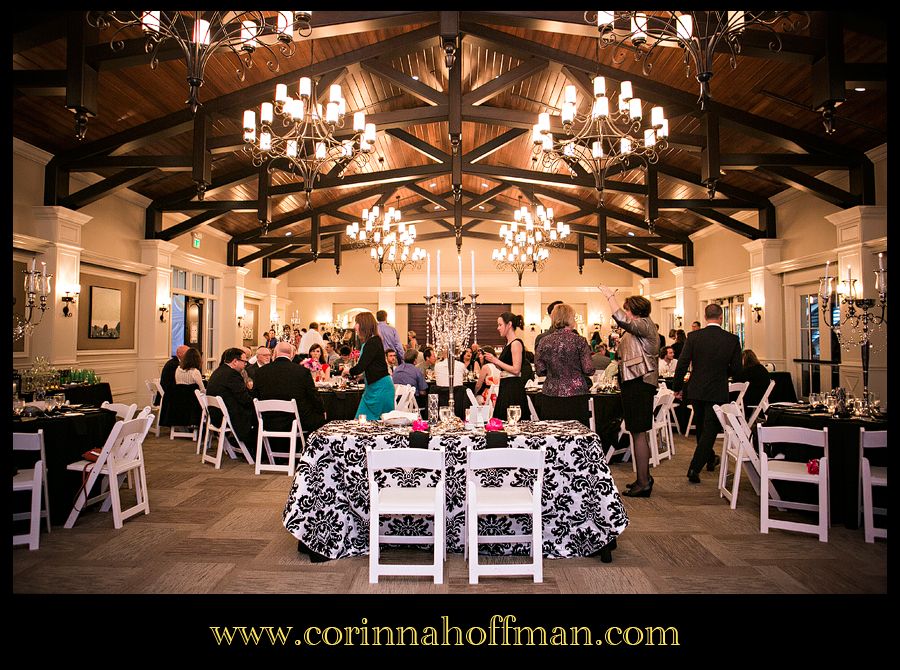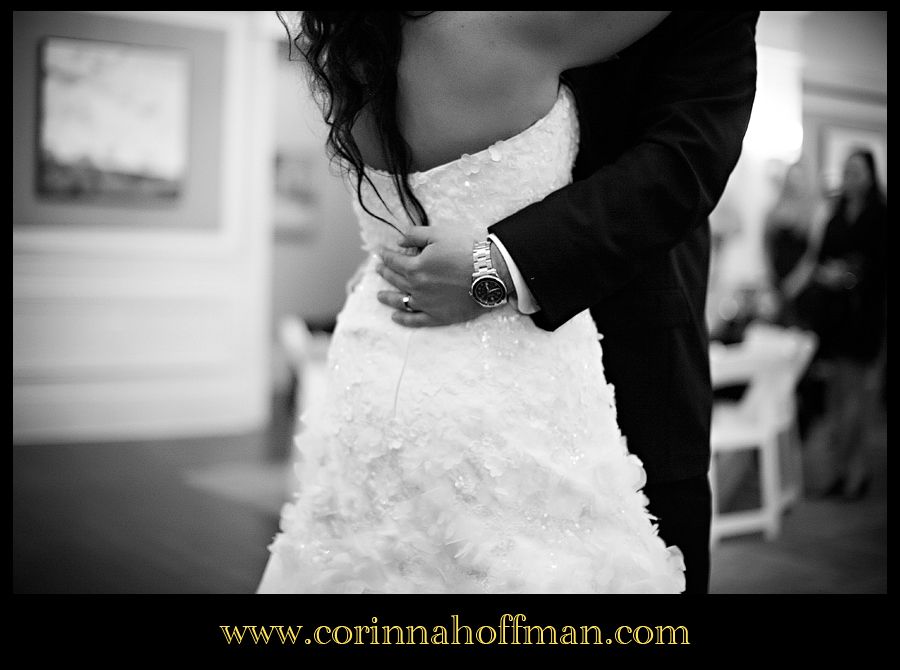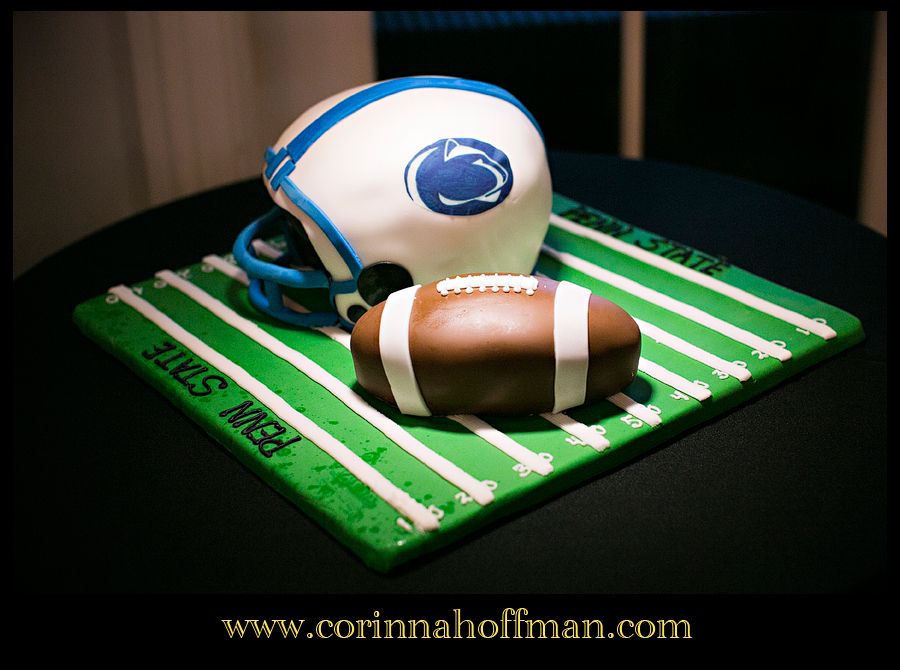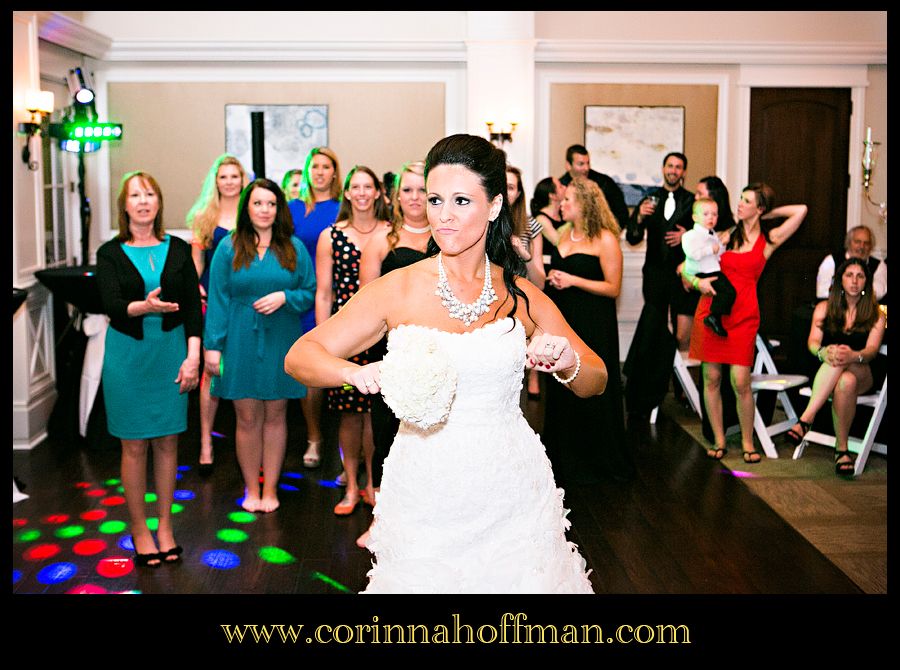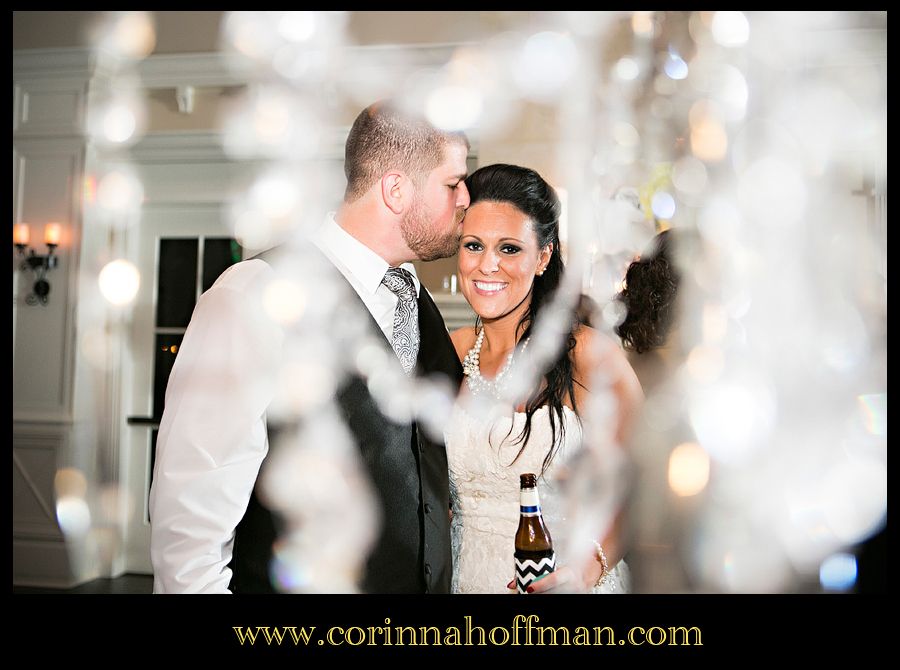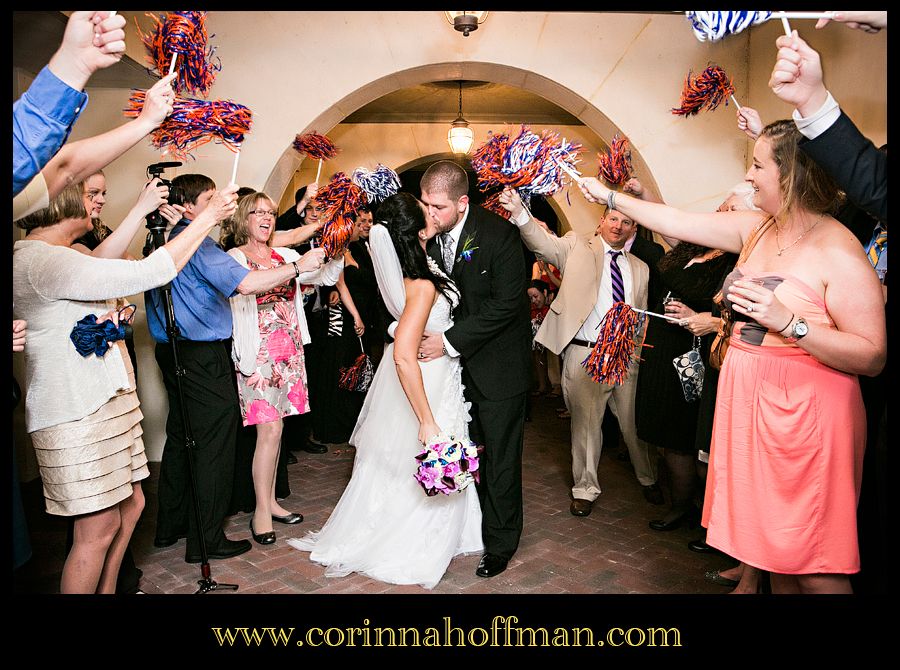 THEIR SWEET LOVE STORY
How did you guys meet?
It was November 28, 2009. Kerri's parents were having a football party to watch the Florida/Florida State game. After the game was over, she received a text from one of her best friends, Katie, asking for her to join her and some friends at Sneakers (a restaurant/sports bar in Jacksonville) to celebrate the Gators' win. Kerri joined her, and was introduced to a group of friends (including Frank) that Katie knew from some of her education classes at UNF. After about an hour or so of hanging out and playing corn hole, everyone decided to move the party to Harmonious Monks, a small bar in Mandarin. This is where the magic happened :) They saw each other and just knew. At the end of the night, they had the most amazing kiss. It seems cliché, but it honestly felt like no one else in the room was there. Frank asked for her phone number, and they said their goodbyes. The next morning, Kerri received a text from Frank that said "Good Morning, Beautiful! Can I take you out to dinner this week?" She said sure, and they went out for Mexican the next weekend. They spent 4 hours at dinner, barely eating, just talking about their lives and learning about each other, until they were the last ones in the restaurant. In the middle of dinner, Kerri received a text from her Mom asking how the date was going. Her reply: "I'm in love!" They have been together ever since that first date :)
Describe the proposal:
December 3, 2011. The week before our 2 year Anniversary (December 4), Frank told me that he was taking us to St. Augustine for the weekend. St. Augustine is a special place to us; we often go on mini vacays there just to get away. So on Saturday, December 3, Frank told me to be ready to go by 2pm. We hopped in the car and drove down to St. Augustine. He didn't tell me anything about what we were doing or where we were staying. We arrived at the Hilton right off St. George Street and walked up to the room. Surprisingly, it was a honeymoon suite, completely loaded, including a hot tub right in the middle of the room! Frank told me to get ready for dinner because we had reservations at Harry's, our favorite restaurant. We walked down the street to the restaurant, and they had a table ready for us in our favorite room. (It's our favorite because it has a fireplace and a view of the river). After a romantic dinner, Frank told me that we had another reservation, this time for a carriage ride around St. Augustine. I was like, why did you make a reservation? There are always a million carriages just waiting for people on the side of the road! He said that he "just wanted to make sure we got one." We arrived at the pickup station a little early, so we were told we had to wait until our reservation time. 30 minutes later, the supervisor came up to us and apologized that our carriage hadn't returned from the last reservation yet, so we would be taking a different one. Around the corner comes this big white carriage, wrapped in flowers, white horse, and a tour guide that was wearing a tux. I was like, umm…what is this? The Marriage Carriage? Frank just laughed and we got in and started our tour. After a romantic tour around St. Augustine, Frank asked our guide to pull over when we got to "Times Square" where the big Christmas tree was and Nights of Lights was taking place. The carriage pulled over and we hopped out. As we were walking around the park that was lit up with millions of beautiful Christmas lights, we were almost to the tree when Frank stopped me. He said, "Can I give you your anniversary present now?" He held out his hand and in his palm was a Pandora Charm for my bracelet with the letter "G" on it. Stupidly, I said, "Why do I need the letter G?" (Not thinking that it was for his last name, Garis) He then got down on his knee and said, because I want you to marry me! He pulled out the most gorgeous ring from his pocket and said, "Will you Marry Me?" I think I said "Oh My God! Oh My God! Are you kidding me!? Are you serious!?" a million times before I said YES!! The best part is, when he got down on his knee, a lady and her husband were walking right by us and she yelled, "Oh My God! Give me your camera!" She took pictures of the entire proposal and stayed around after to be our photographer! We are so lucky to have that moment documented forever. After the proposal, we walked back to the carriage where there was a wooden sign hanging off the back that said "We're Engaged!" There was also a dozen red roses laying on the seat, and a bottle of champagne chilling on ice. Turns out, we were actually in the right carriage after all! I couldn't believe Frank had planned all of this! We spent the rest of the night calling all of our family and friends and reliving every moment of the night. The next morning, we went to church at The Cathedral, and thanked God over and over for all of the blessings we have, and for bringing us together. I couldn't have asked for a more meaningful proposal or a more perfect fiancé.
What is your favorite thing to do on your date night?
We try and have a date night at least once a week. Both of us have such busy work days that it's easy to forget to make time for "us". Whether it's something simple like ordering Chinese take-out and sitting on the living room floor without any TV's or phones to distract us, or going to our favorite place, St. Augustine, and walking around the city, eating at one of our favorite restaurants, Harry's, and spending the day shopping on St. George Street, we always make "us" time. Our favorite place is Marker 32 on the intra-costal waterway. We go there for every anniversary or special occasion and always request the same booth that over-looks the water. It's such a serene, beautiful restaurant, and the food is absolutely amazing. It's our special place ☺
What do you love about him so much?
Frank is my angel. I never thought I would ever meet, much less marry, such an amazing man. He's such a good person who would do anything for anyone. He makes me laugh every single day and he is my best friend. He has made me a better person and has taught me to relax and enjoy every single day we are blessed with. The saying is true that when you're in love, the whole world seems brighter. Knowing he will be by my side for the rest of my life is the best feeling in the world.
What do you love about her so much?
Kerri is my soul paint (mate). We were put here together for each other. I love that no matter how we feel, at the moment we see each other coming through the door, all of those ills are forgotten. Her smile lights up my world. Kerri has always been a rock of my strength, and has always allowed me to voice my feelings, frustration, concerns and joys. Her loving and caring nature is something that has always been a huge attraction to me. She has a heart of gold and a desire to cherish every friendship. Kerri's personality makes me laugh when she is joking, smile when she is funny, and please her when she is upset. Kerri is truly my other half of my body and my spirit.
What is your wedding invitation like and where did you go to get it done?
Our invitations are gorgeous! They are black and white, outlined in sparkly silver, with turquoise writing. We ordered them from
TheAmericanWedding.com
. As soon as we saw them, we were like BAM, Done!
What are your wedding colors and why did you guys choose that color palette?
Our wedding colors are black, white, and pops of turquoise. We wanted it to feel classic, elegant and romantic, and Kerri's favorite color is turquoise!
Describe your wedding cake:
Frank's only request on our wedding cake was that it didn't have "that chewy stuff" on it (he's taking about fondant). So, I was worried that we would be really limited to certain designs with the butter cream icing. At our cake tasting appointment, I took about 10 different pictures of cakes I loved. As I was showing the designer the pictures I brought, one of the cakes on display at the shop caught my eye. It was 3 tiers, all white, and completely covered in roses...so different from than any of the pictures we brought. It was so elegant and beautiful, and surprisingly, Frank loved it too! Just to add a little bit of glitz, we added edible glitter to the entire cake. It's perfect!
Describe your wedding flowers:
Our wedding flowers are blue, teal, and white hydrangeas, eggplant calla lilies, blue bom orchids, and white and fuchsia orchids. The hydrangeas are special because when Kerri was growing up, her dad planted beautiful hydrangea bushes all along the side of the house. He would always put some in a vase on her nightstand "just because!"
What is your First Dance song, Father/Daughter song, and Mother/Son song at your wedding reception?
Our first dance song is "It's Your Love" by Tim McGraw and Faith Hill. There's just something about that song that gives us chills when we hear it. The father/daughter song is "I Loved Her First" by Heartland. When my dad heard it for the first time, he said, "That's our song. That's the one we are going to dance to when you get married." Neither one of us can get through the song without crying. The mother/son song is "My Wish" by Rascal Flatts. Every time Frank hears that song, it reminds him that his Mom will always be his biggest cheerleader in life, will never stop loving him, and he will always be her baby.
Where did you go for your honeymoon?
For our honeymoon, we are going to Punta Cana in the Dominican Republic and we're staying at the Hard Rock Hotel. We have many friends who have gone there for vacations and honeymoons and they said it's absolutely beautiful. We just want to go somewhere that we can relax, lay on the beach, and enjoy being newlyweds! There are also so many fun things to do there like horseback riding on the beach, deep sea fishing, and zip lining! We are so excited!
What are you looking forward to in the future together?
We are looking forward to starting this new chapter of our lives together and FINALLY being married! We have literally known we would be together forever since our first date, so 3 ½ years later, we're definitely ready for it to be legal. We're especially looking forward to a lifetime of health, happiness, and lots of laughs. Frank always says, "We can do anything together" and he is so right.
THEIR AWESOME WEDDING VENDORS:
Ceremony Location:
San Juan Del Rio Catholic Church
Reception Location:
Crosswater Hall at Nocatee
Caterer:
Perfect Pear Catering Company
Day of Coordinator:
Candice Williams (614-3353) Fun fact: She is the event coordinator and caterer at the Winterbourne Inn in Orange Park, FL. Her husband has been my dad's best friend since they were in middle school!
Wedding Photographer:
Corinna Hoffman Photography
. The wedding photographer is the most important person at the wedding! As soon as we got engaged, we called Corinna. She was the first vendor we booked! A couple of our friends used her for their engagement and wedding pictures and we were in complete awe at how beautiful the pictures were. We went on her website and looked through all the albums and instantly knew we wanted her to be our photographer. Her pictures are so unique and personalized to each couple that they just make you smile. When we received our engagement photos, we cried! They were perfect ☺ We can't wait to see our wedding photos because we know they will be amazing. Thank you, Corinna, for being the best photographer in the world! We love you!
Wedding Videographer:
In Motion Video Productions
Cakes:
Wedding Cake-
Publix
, Grooms Cake-
Kakes by Katie
Florist:
Kelley's Bloom Room
Hair/Makeup:
Makeup by Paulina Perez
Entertainment:
DJ-Footloose Entertainment
Transportation:
Dynasty Limousines
Wedding Dress:
David's Bridal
Bridesmaids Dresses:
Michael's Formalwear
Groom and Groomsmen Wear:
Men's Warehouse 2.0