It started out sunny and beautiful on Ashley and Tim's day, but the grey clouds rolled in and got cold right before the ceremony sta

rted

. That sure didn

't stop

Ashley and Tim to have the best time of their lives with their family and friends, though

!

Bobby and I had a wonderful time photographing their wedding at Nocatee Crosswater Hall. They are one of the most laid-back couples you would ever meet, and their friends were all down-to-earth. They all knew how to have a good time, and their

camaraderie

was very warming :)
Another cool thing about this wedding is that Ashley's parents were celebrating their own wedding anniversary on the same day! Now Ashley and Tim will have the same anniversary day as Ashley's parents. I think that's pretty awesome how it worked out that way

!
This couple had a long honeymoon, and I'm happy that they are back in town starting their new adventures together :) Congratulations to this lovely couple! Be sure to check out the slideshow for more pictures and check ou

t their LOVE STORY below!
E

njoy!
XO

XO
-->> CLICK HERE FOR THEIR SWEET SLIDESHOW
-->> CLICK HERE FOR THEIR SWEET SLIDESHOW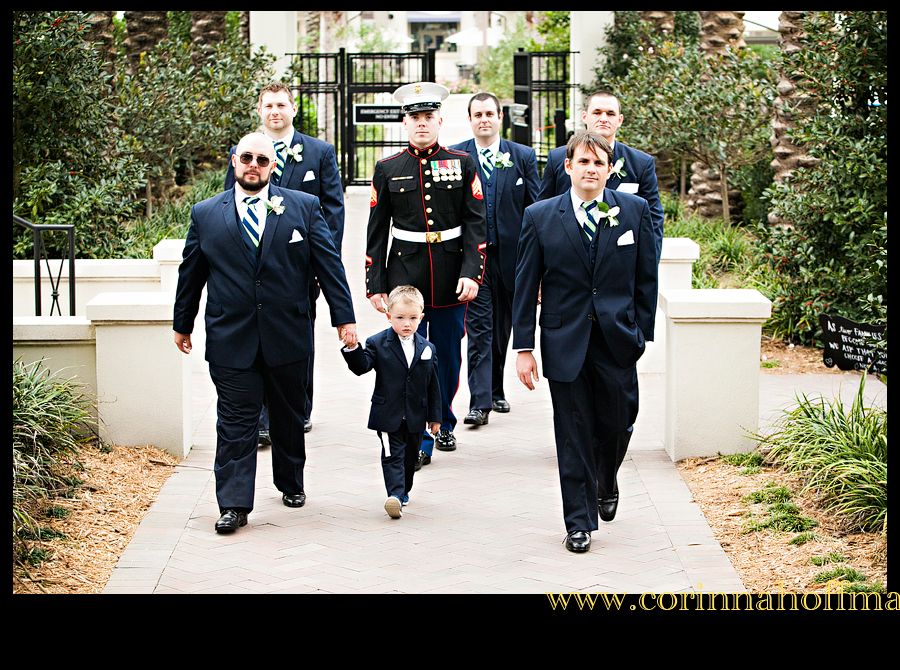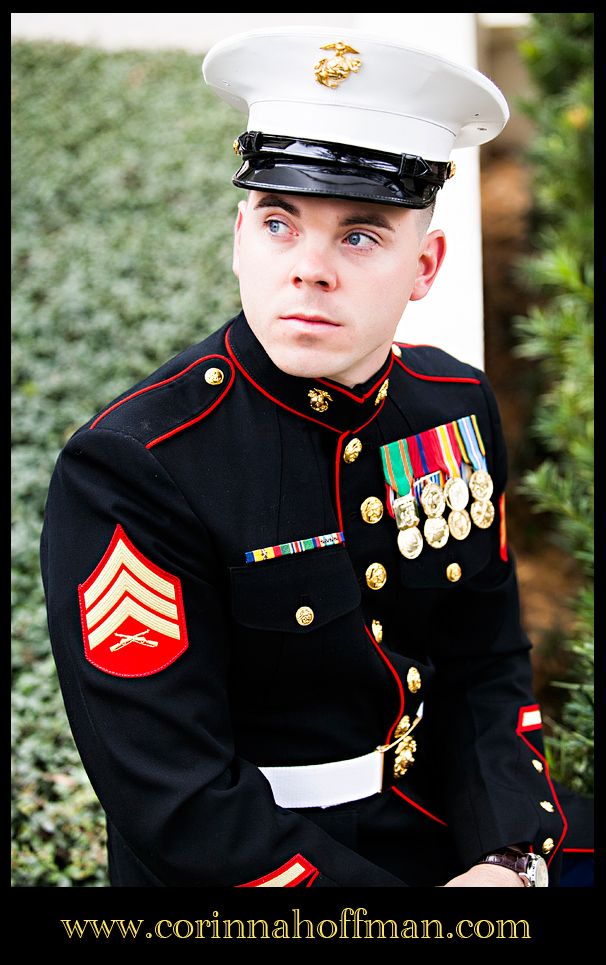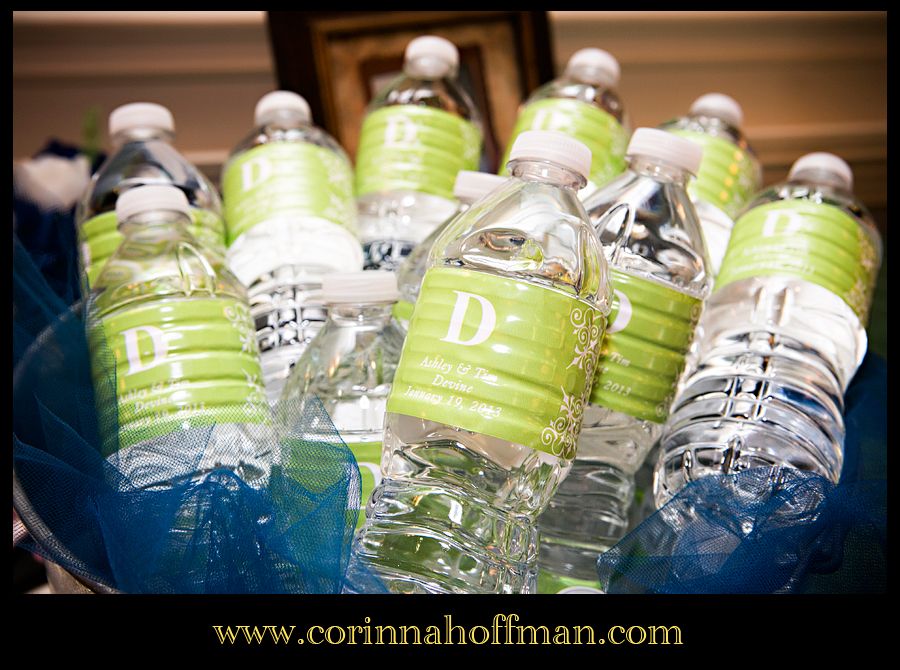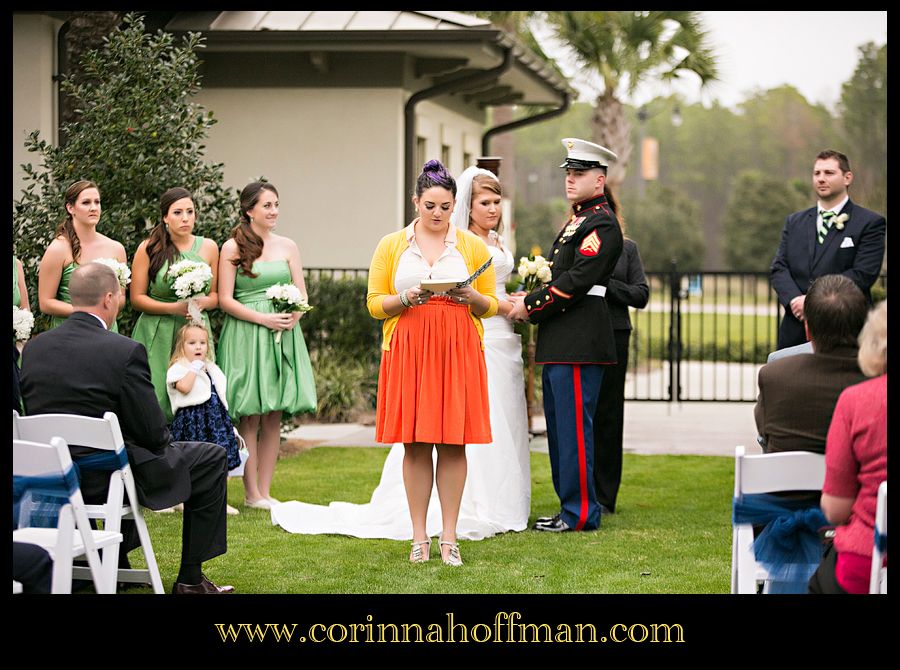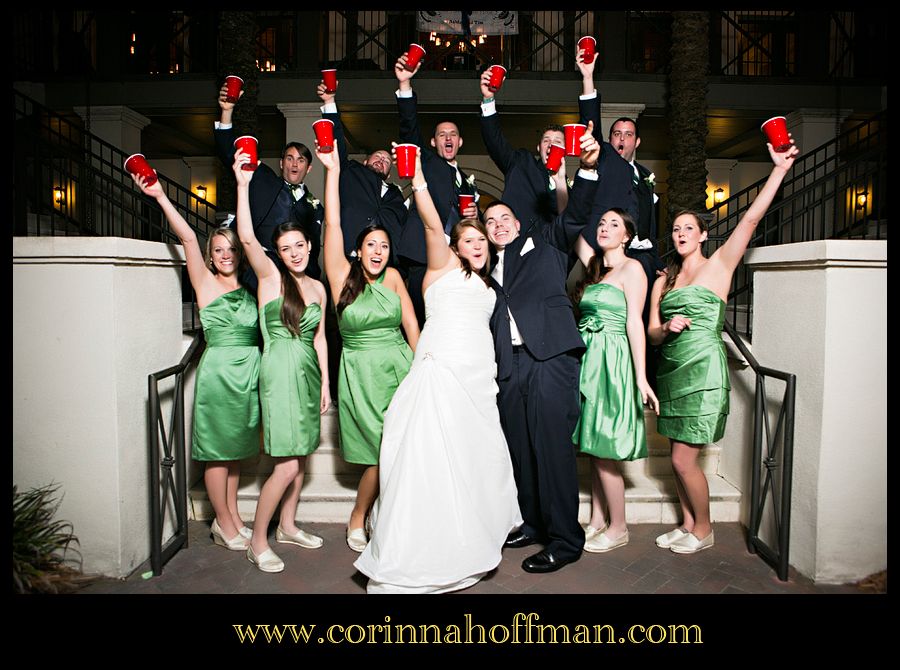 We met through mutual friends that had been dating at the time (they're no longer together).

Tim had just come back from California. He previously was living in North Carolina and after getting recalled by the Marines he was stationed in California. When he got back from Iraq, he decided to move closer to family and we started dating a few months later.
Tim had been planning it for a while, but I somehow kept messing it up. One day I had really wanted to go to happy hour, and Tim seemed like something was really bothering him.

He didn't drink or eat anything, and he really wanted to go to the beach. I finished my drink quickly, and we made our way to the beach.

He started looking down every avenue for the perfect spot, then finally found one. When we got out of the car, he had a towel and bag with him.

I still wasn't putting things together.

I sat on the towel he laid out, and he immediately told me to get up.

He then got down on one knee and made the sweetest speech I have ever heard.

I didn't know whether to cry or laugh.

I think I was doing both at the same time. I must not have answered the first time because he asked me again and of course I said, "YES!" He had some champagne on ice in his bag so we toasted and soaked in the moment before calling everyone we knew to tell them the good news.
What is your favorite thing to do on your date night?
Our date nights usually consist of us having a quiet dinner at a casual restaurant with a few glasses of wine and just taking the time to focus on each other.
What do you love about him so much?
I love that Tim accepts me for who I am.

He is a great person who puts all others before himself.

He loves kids just as much as I do and I love that about him.

He is so caring and thoughtful.

Tim really tries to give every person the benefit of the doubt.

He tries to make every day special. Tim always helps me to calm down when I start being the crazy woman I am. He is the kind of person who makes laying on the couch fun.

He builds me up when I have a bad day and makes me feel like the only girl in the world.
What do you love about her so much?
Ashley is my entire world. I have been in some of the toughest situations that life can throw at you and no matter what I am dealing with Ashley loves me for the person that I am. She really gets me and knows everything about me. It's impossible to get anything past her because her and I are so close. We still laugh about finishing each other's sentences all the time. The thing that I love most about Ashley is that she is so true and sincere. She carries her heart on her sleeve and even though people take advantage of her kindness she still does her best to always stay positive. She is someone that I can lean on when I need help. I just look at her and smile and feel like a teenager again.

What is your wedding invitation like and where did you go to get it done?
A company called Wedding Paper Divas did our invitation and it was a background that looked like it was a chalkboard with teal/green writing on it.

It went very well with our chalkboard theme.
What are your wedding colors and why did you guys choose that color palette?
Our wedding colors were navy blue and clover green.

The clover color was chosen because I really liked that color at David's Bridal. I wanted a lighter color and a deeper dark color so I chose navy because Tim was going to wear his dress blues and I thought it would look pretty.
Describe your wedding cake:
We had a navy blue, four-tier cake with cream colored gum paste flowers flowing down one side of it.

Publix never told us that the blue dye was going to turn everyone's mouths blue haha.

Oops!
Describe your wedding flowers:
My mom and I went to Hobby Lobby and we put together all of the flower arrangements ourselves.

My dad even helped assembling them : ) The flowers that the girls and I carried were a white hydrangea type.
What is your First Dance song, Father/Daughter song, and Mother/Son song at your wedding reception?
Our first dance song was "Me and You" by Kenny Chesney.

The Dather/Daughter song was "Cinderella" by Steven Curtis Chapman. The Mother/Son song was "Because You Loved Me" by Celine Dion.
Where did you go for your honeymoon?
For our honeymoon we went to Sandals Negril, in Jamaica for 6 days, 5 nights. It was so beautiful.

We did outdoor activities every day, including: para-sailing, horseback riding, going on a catamaran cruise, pool activities, and a private dinner on the beach.
What are you looking forward to in the future together?
We both love kids and want to start a family in a few years.

For now it's just us and our dog, Vera.

We will both graduate from college within the next year or so.

We look forward to graduating and starting to work our way up in our career paths.
THE
IR AWESOME WEDDING VENDORS:
Wedding Photographer:
Corinna Hoffman Photography - From the minute we met Corinna, we had a great feeling about her.

She kept asking us questions of what we wanted our pictures to look like.

I really liked how professional, yet personable she was.

She was amazing, and I was very relaxed knowing that she was the one shooting the wedding.


Cake: Publix in Palm Valley, FL
Florist:
none (artificial flowers)
Officiant:
Kim O'Steen (a family friend who is a lawyer)
Entertainment:
Ronnie Cline DJ
Groom and Groomsmen Wear:
Groom wore Marine Corps dress blue uniform, groomsmen wore navy suits from Michael's Formalwear