When I first met Brenna over lunch at Bistro Aix, I thought she was such a beautiful bride not only on the outside, but inside too! She is one of the nicest and sweetest person you will probably ever meet, and not to mention very crafty also! She practically designed and made all the decor in her wedding :) I think that is really awesome, and I even told her that she should think about working in the wedding industry on the side after her own wedding :)
I had the pleasure to meet up with Brenna several times before the wedding, and at all times, Ryan

was

away for work. I finally met him on their wedding day, but I feel like I have known Ryan way before that just from how Brenna talk

ed

about him. He is very polite and caring, and I c

ould

see in his eyes how much he adores Brenna. They make such a lovely pair, and I just know that they are going to have a strong marriage. If they can put up with the crazy chilly Nor'easter winds on their wedding day, then they can withstand anything

:)
Congratulations, Brenna and Ryan! Be sure to check out their sweet slideshow for more pictures!
Enjoy!
XOXO
-->>CLICK HERE FOR THEIR SWEET SLIDESHOW :-D
-->>CLICK HERE FOR THEIR SWEET SLIDESHOW :-D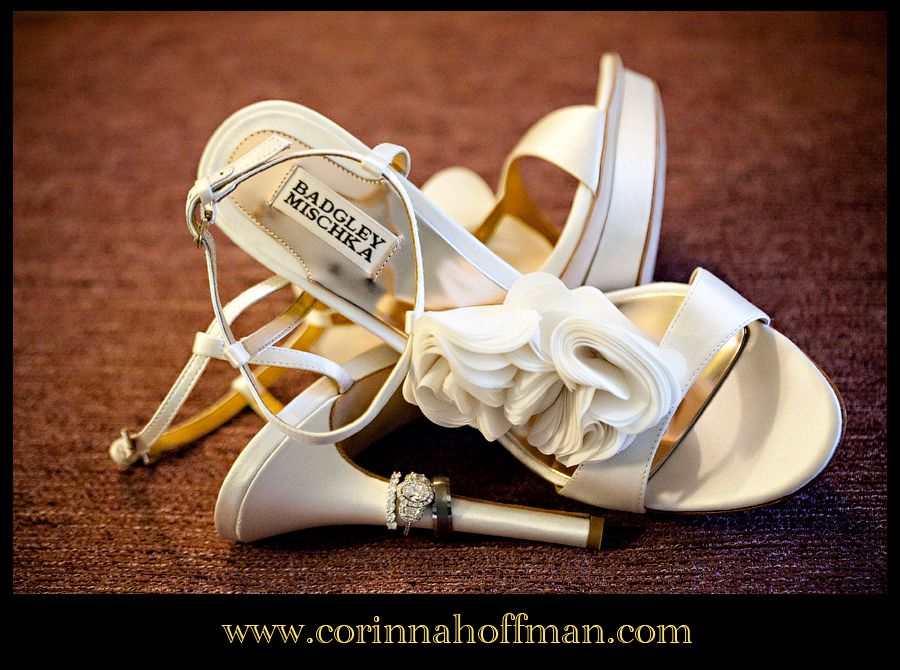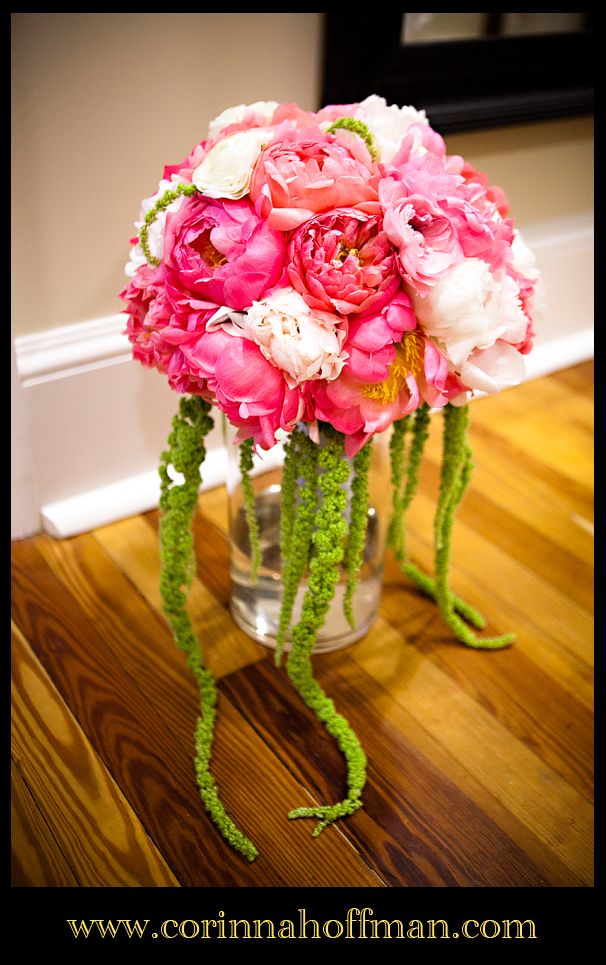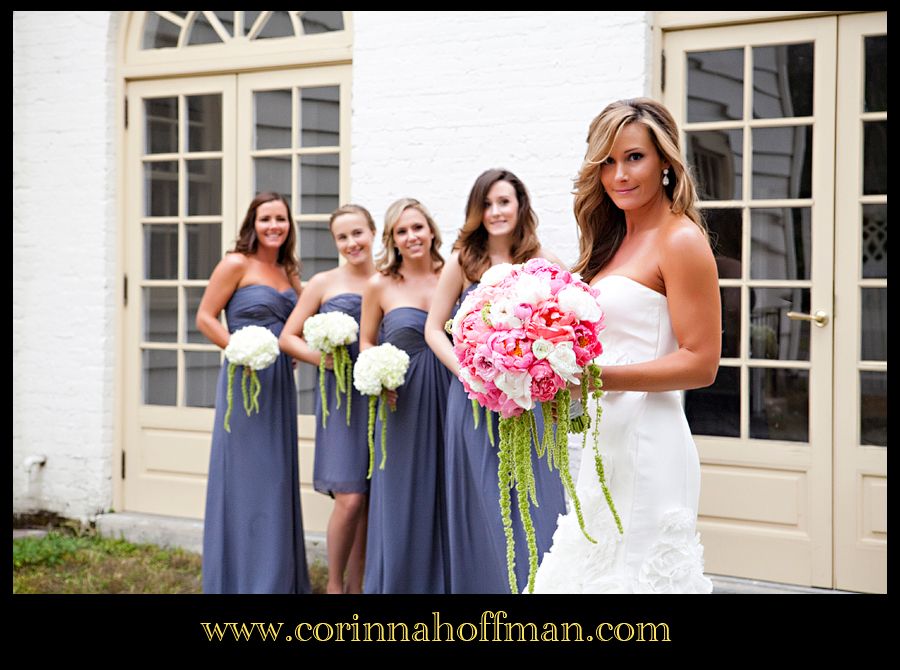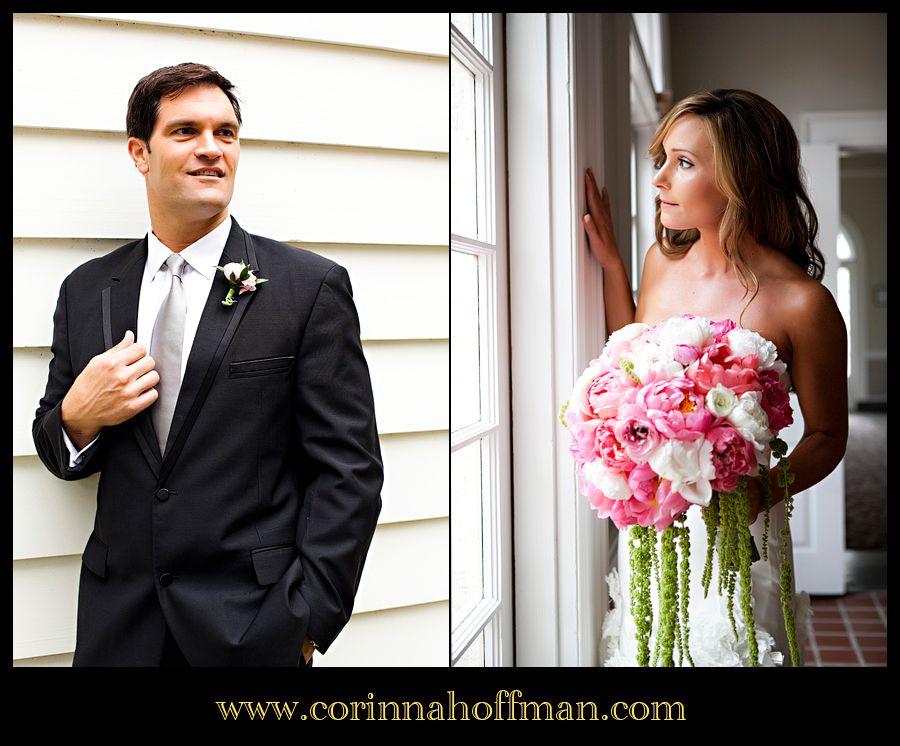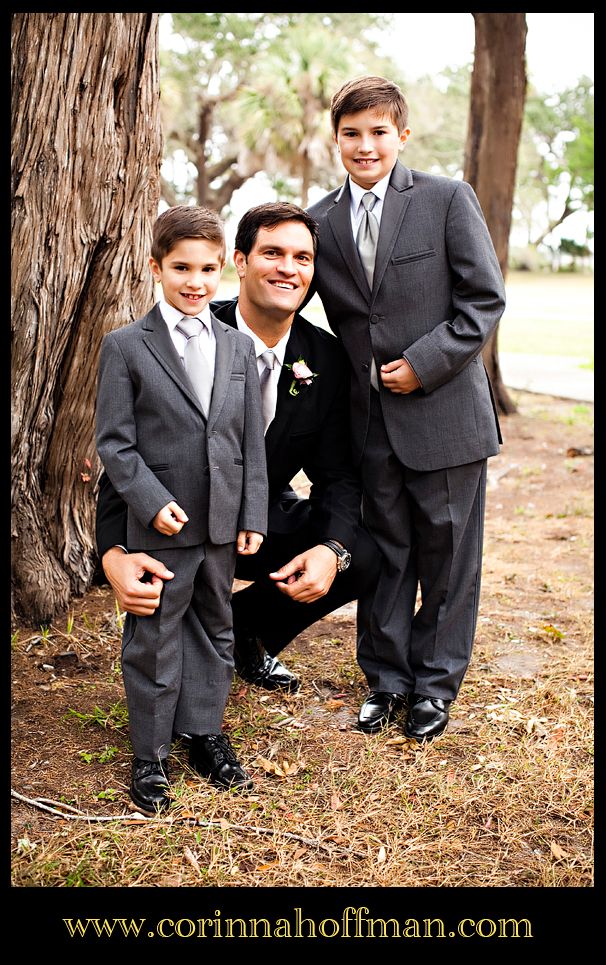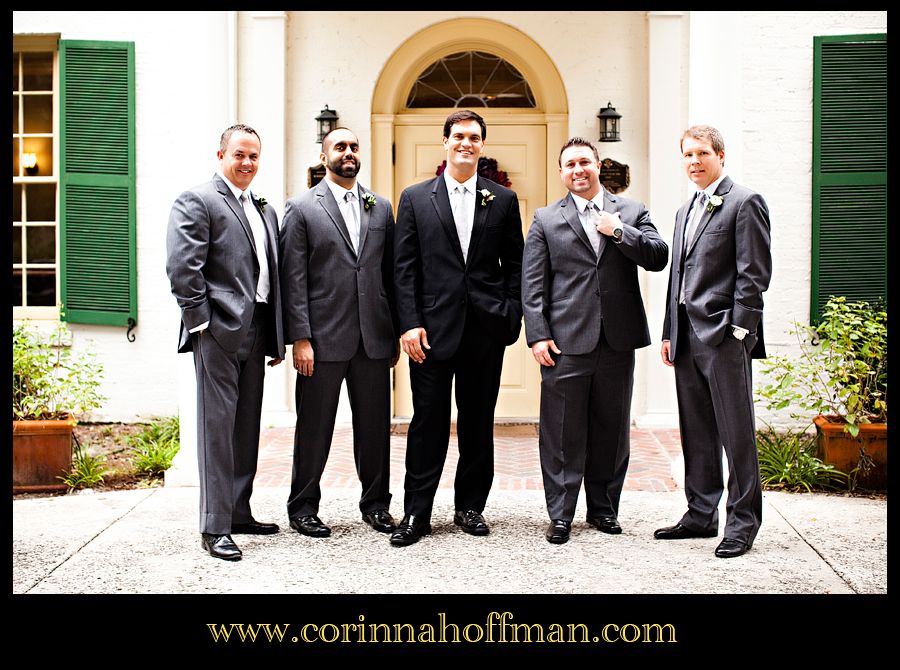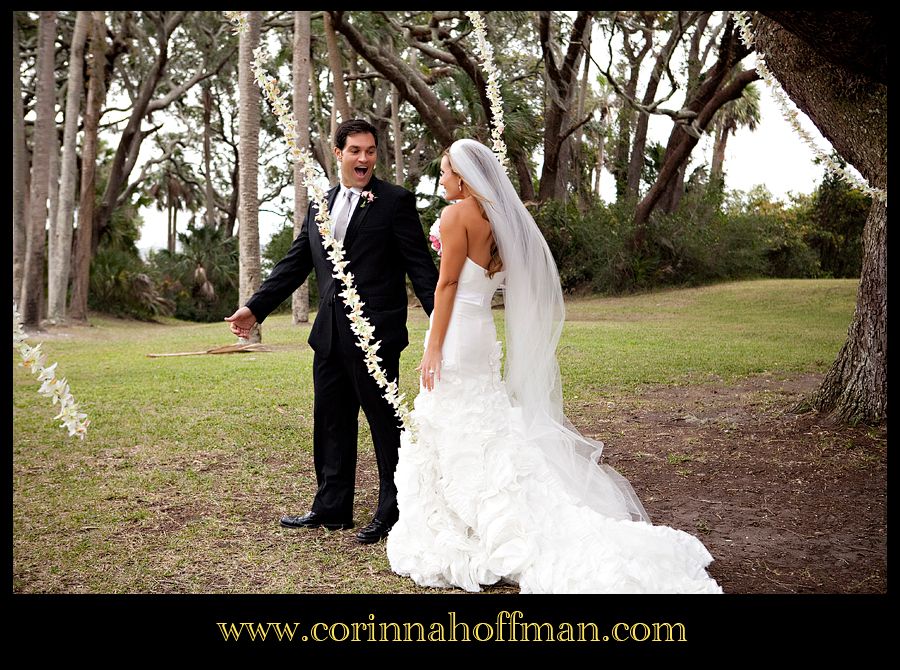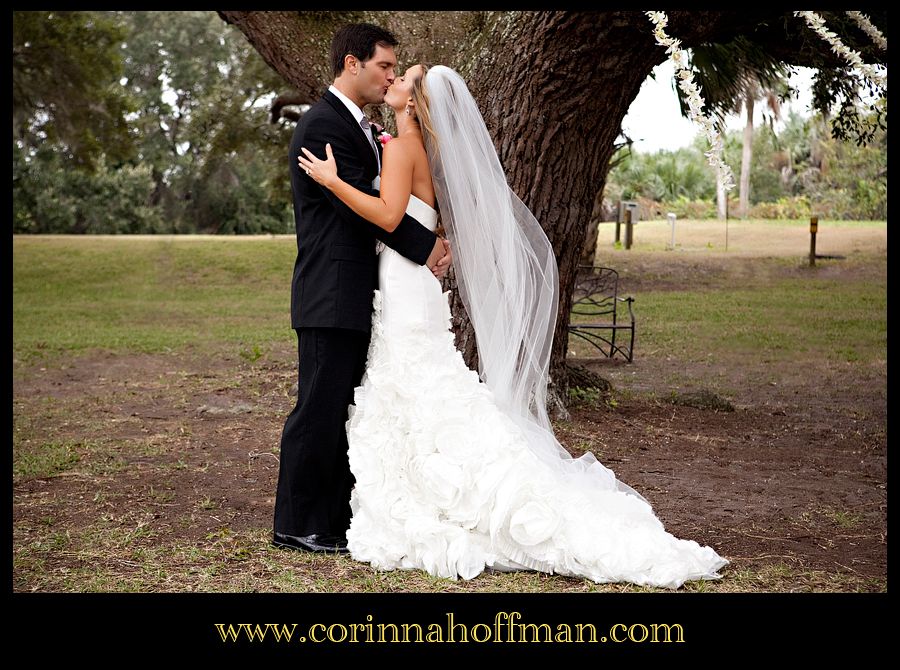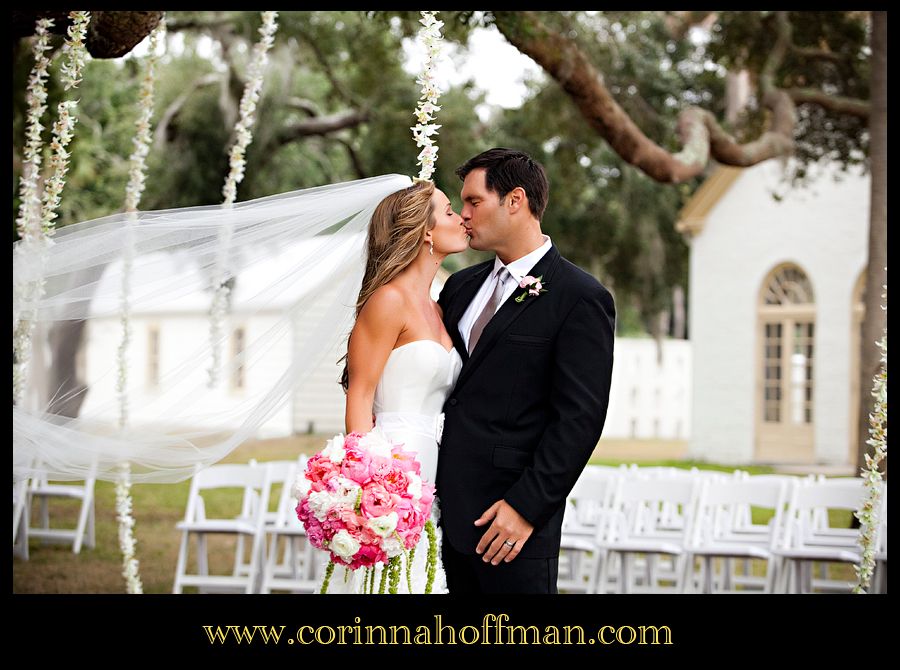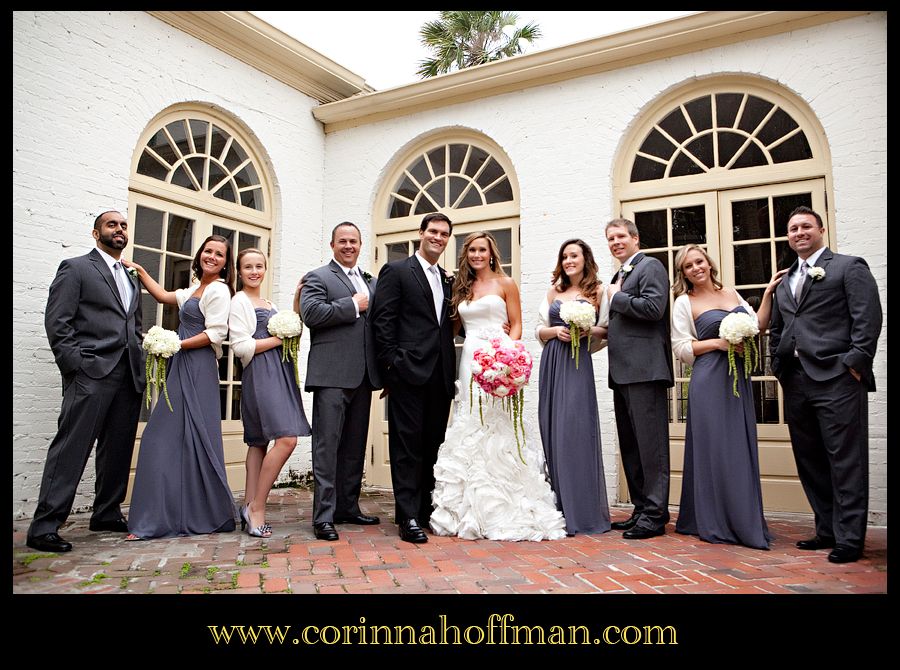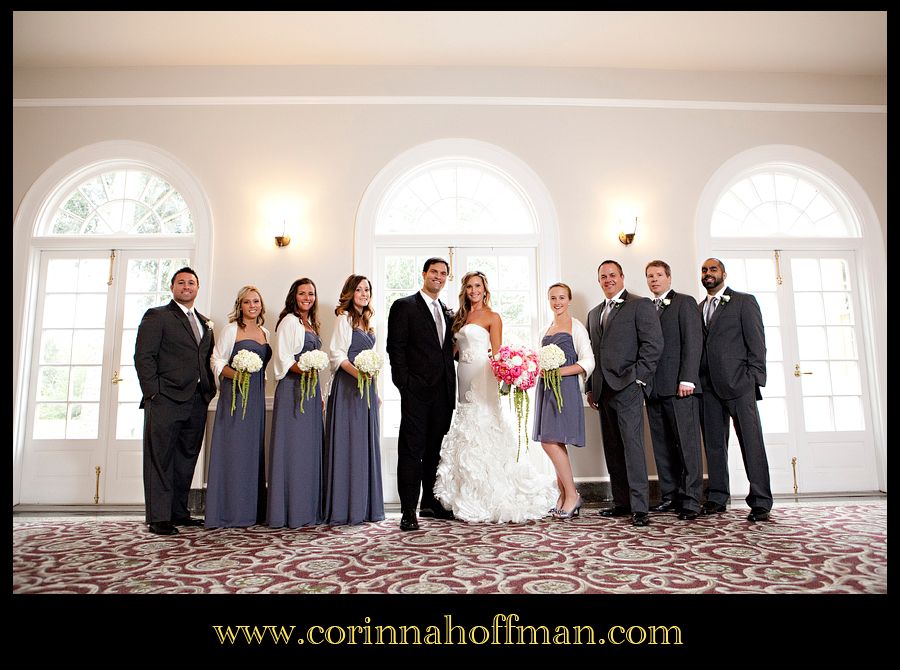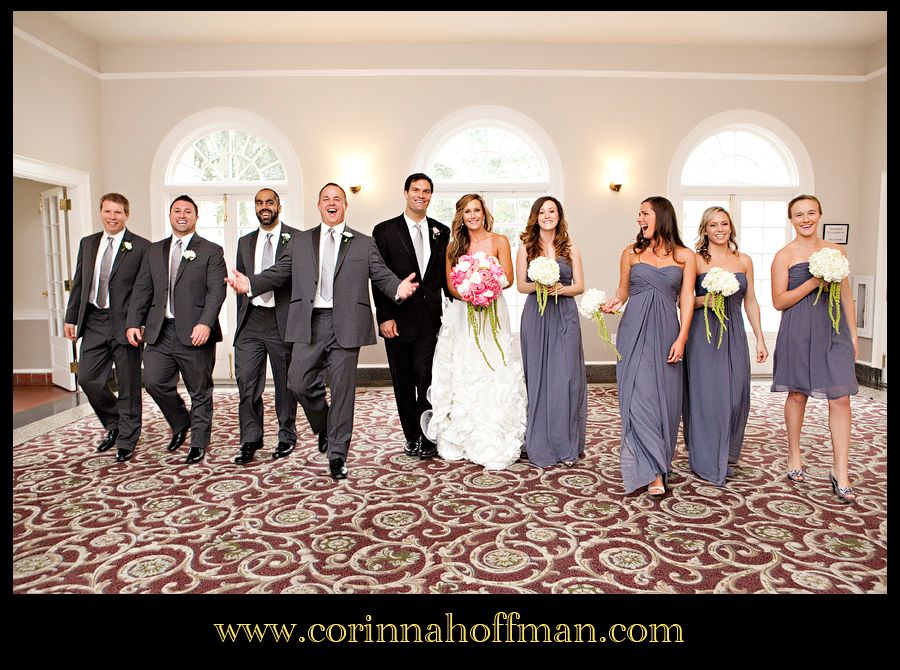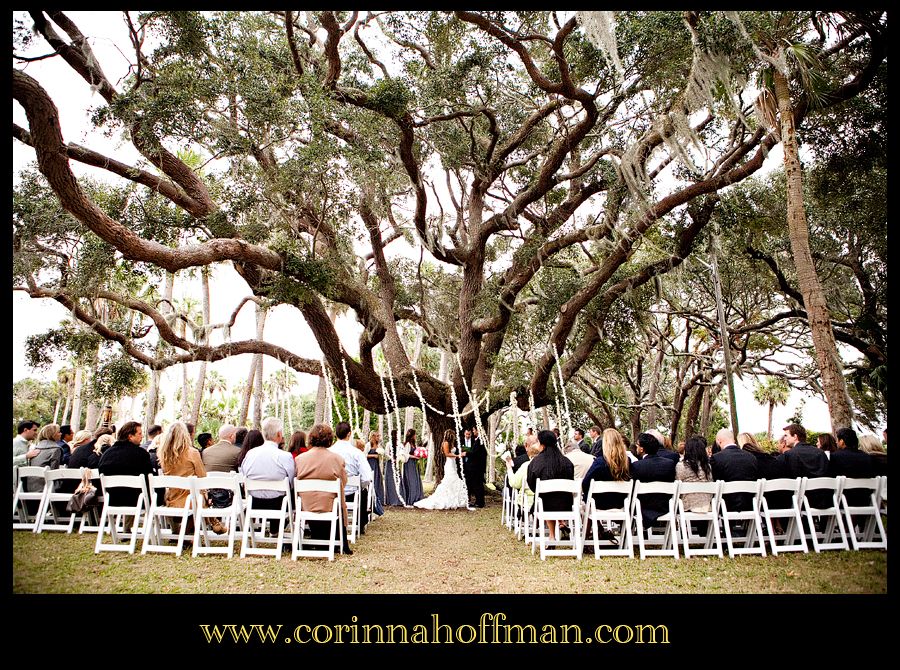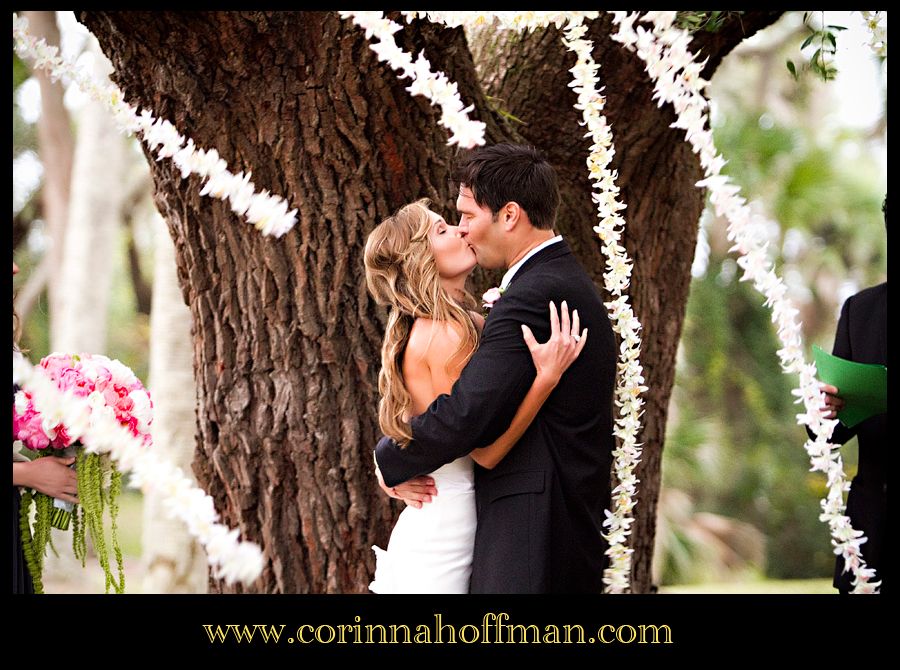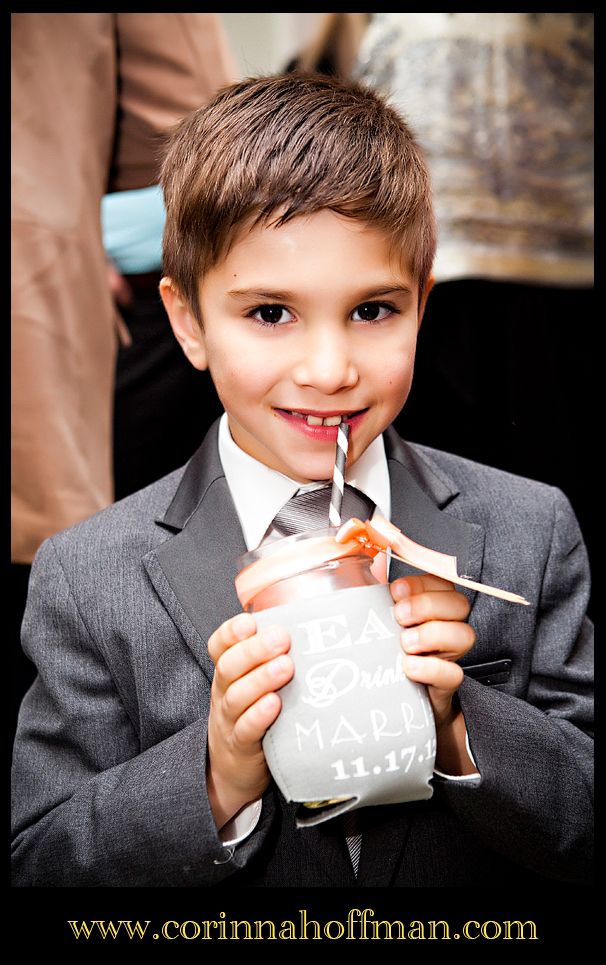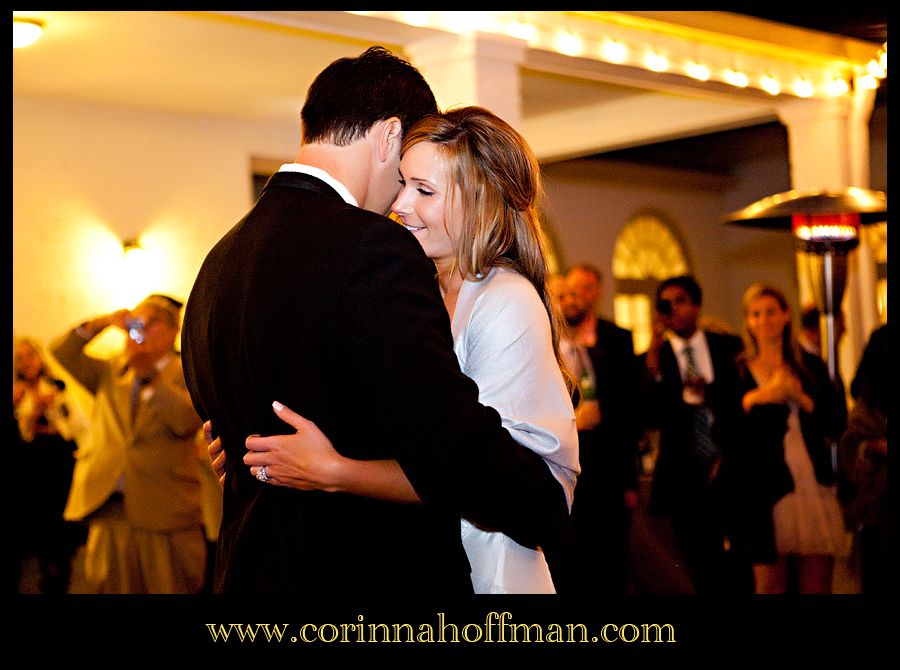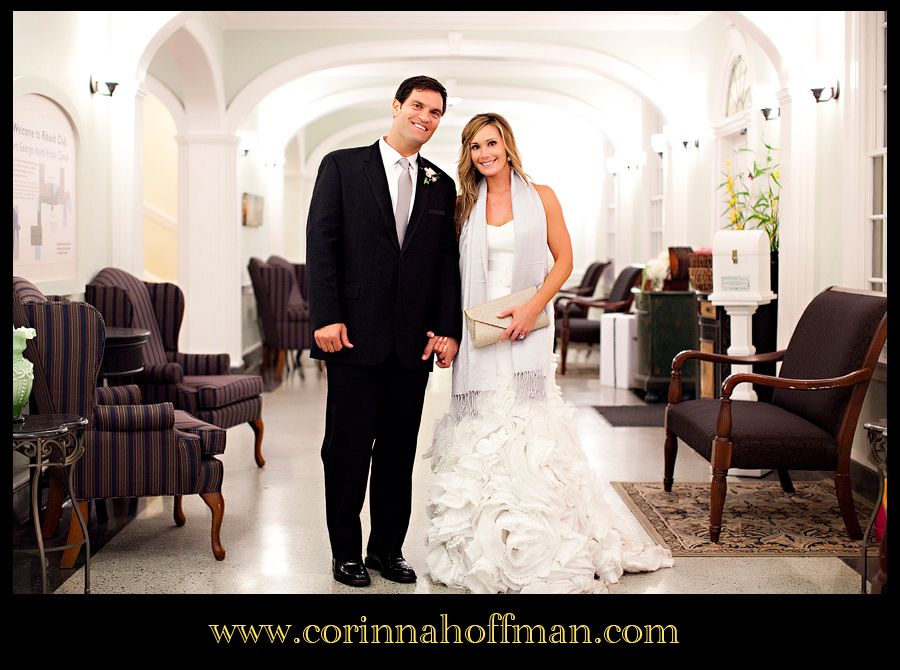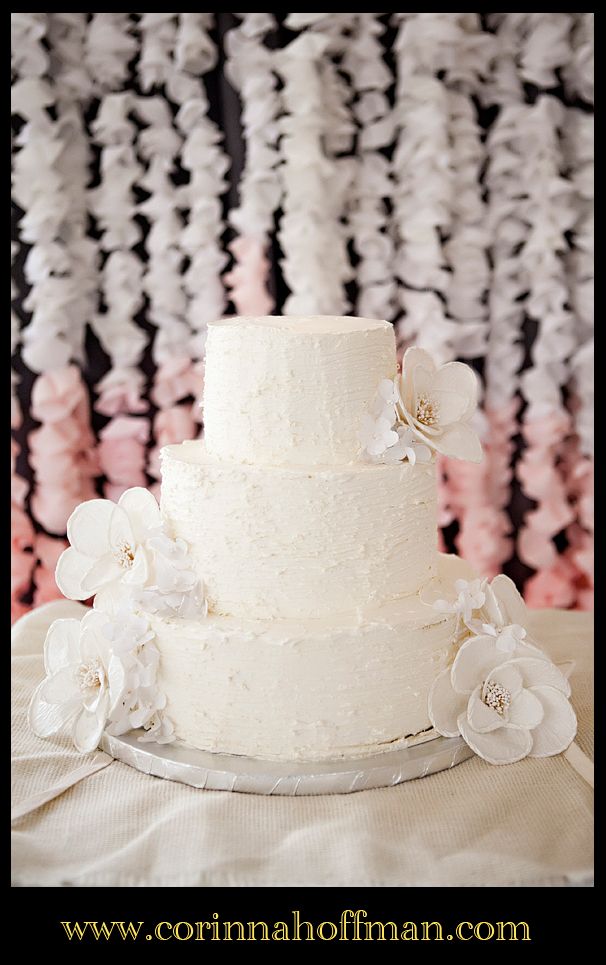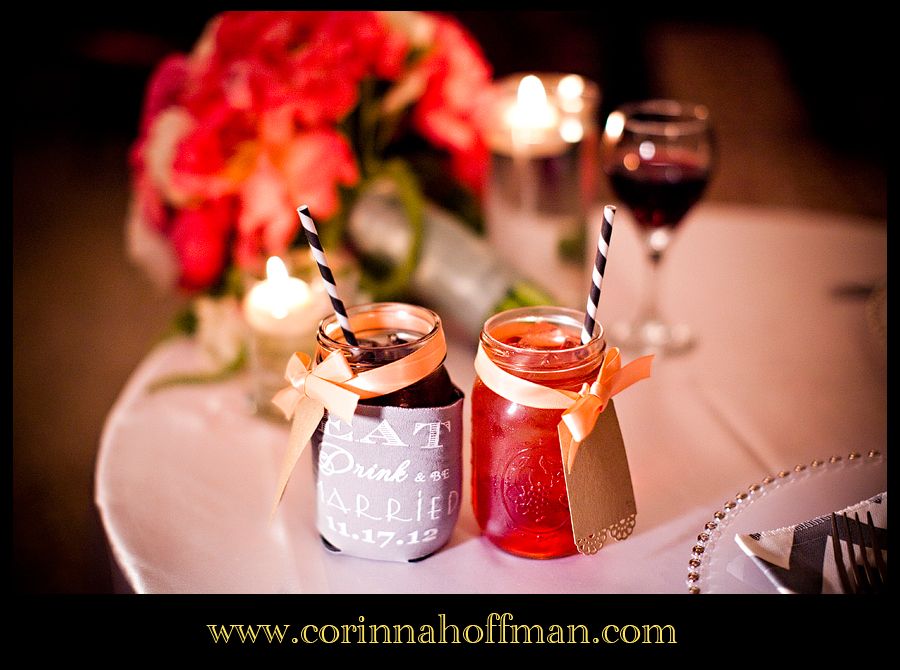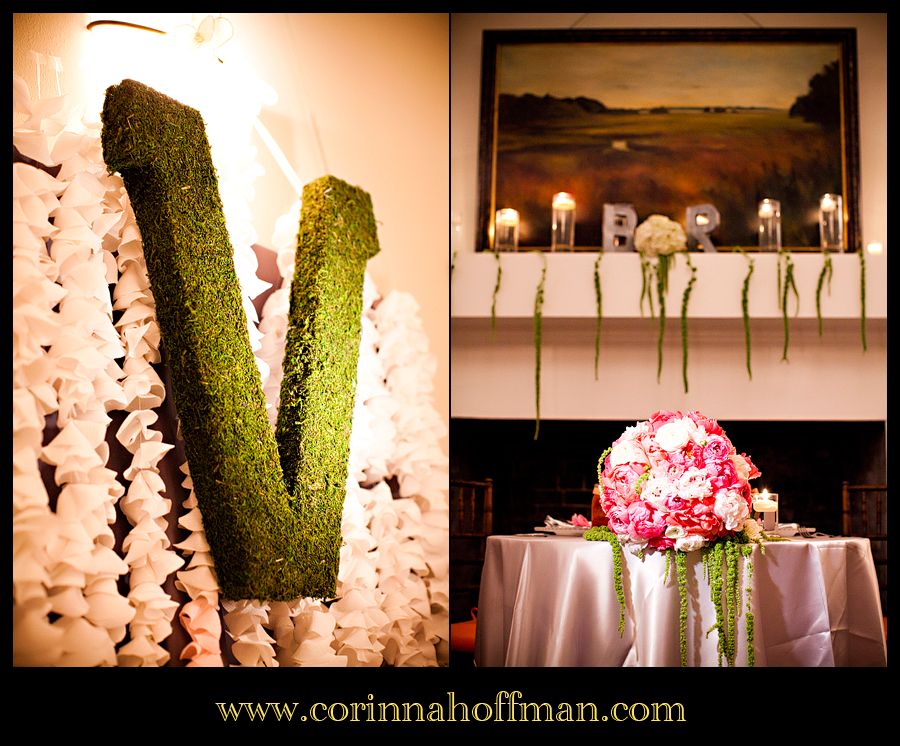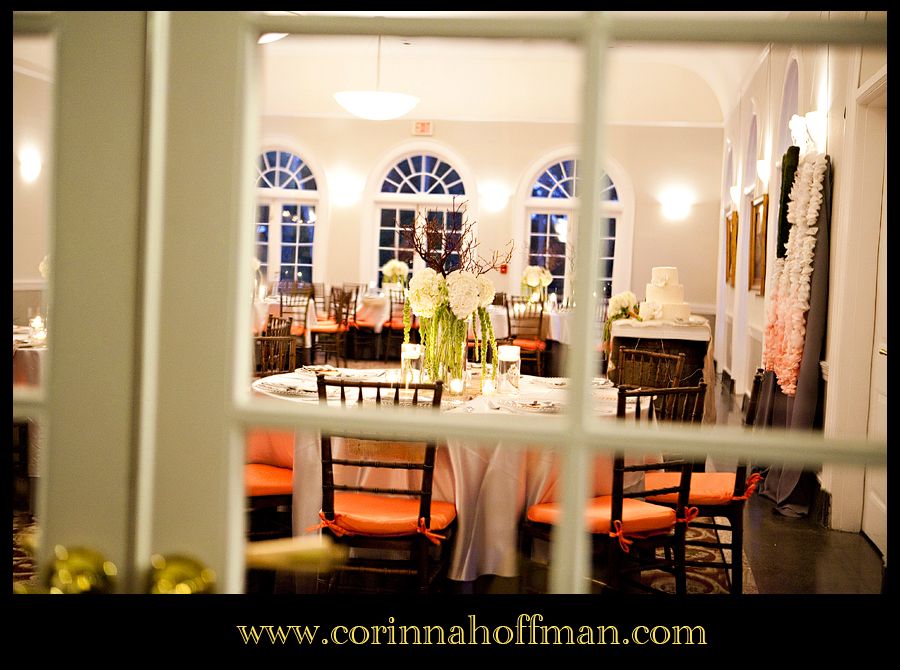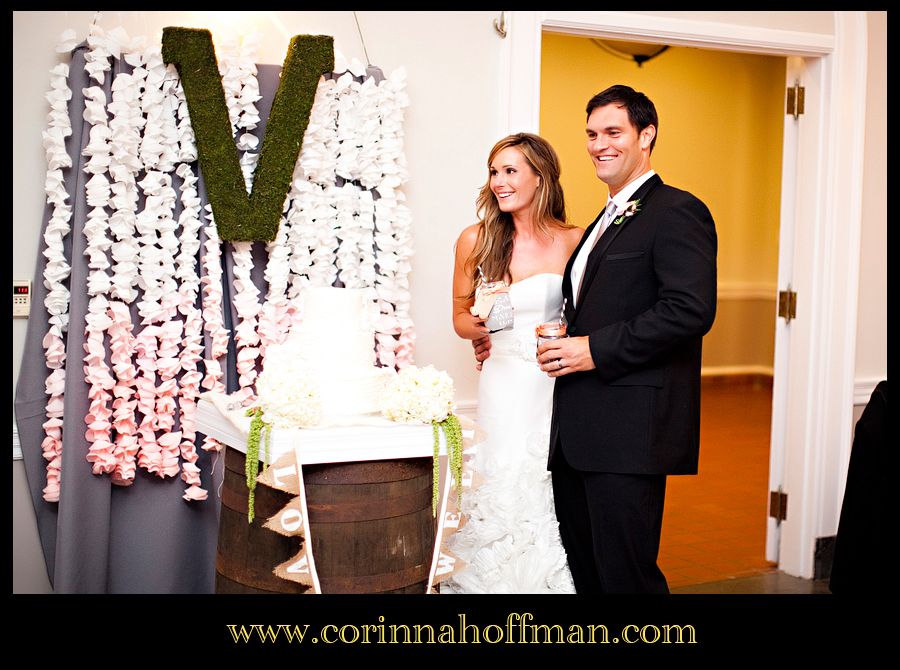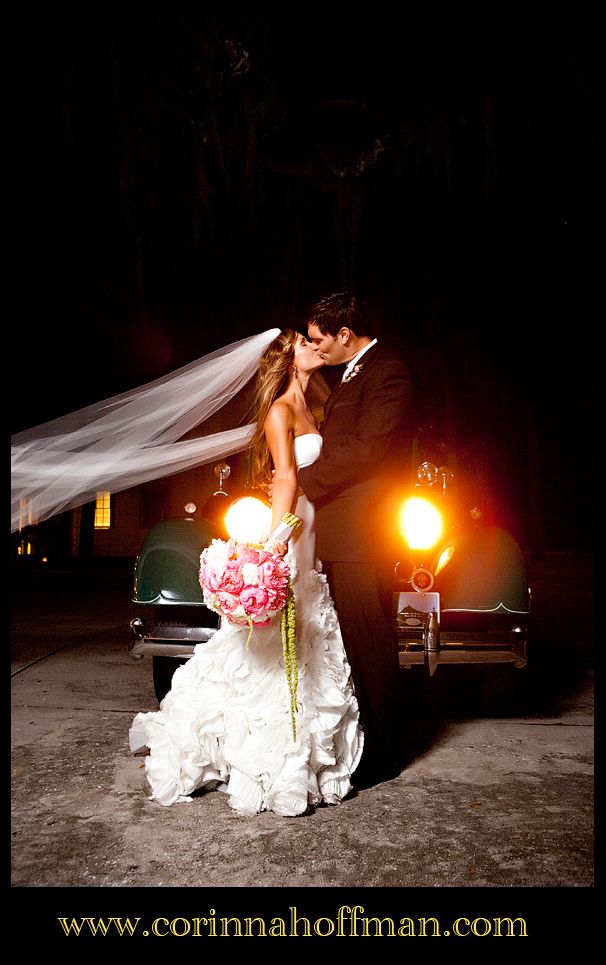 THEIR LOVE STORY:
How We Met:
Wine tasting in Ponte Vedra Beach. We love the VINO!
Our Proposal:
One of our favorite things to do on the weekends is shop together at Fresh Market for filets, good cheese & fresh veggies, cook at home and enjoy a good bottle of wine. Ryan wanted this to be the way we celebrated the rest of our anniversaries together. He orchestrated a plan to have our best friends sneak into our house while we were shopping, light candles throughout the house, and have a bottle of champagne ready when we returned. We think a lot alike. Sometimes too much. Not knowing any of these plans, I surprised him with the same set up, candles, champagne, & a big home cooked meal, the night before he had planned to propose. I had sensed he was stressed and thought it would be a nice way to get him to relax :o) He scrambled to try to come up with a different plan, not wanting to repeat my romantic gesture the next evening, but ultimately decided our favorite date night ritual would be the best and most authentic way to ask for my hand. He convinced me he was craving a steak, and with all the stress he had been under with work, it would really mean a lot to him to just stay in, and make our favorite meal together. As I chopped the veggies and prepped the meal, Ryan disappeared downstairs. When I'm hungry, not much can break my focus in getting food to the table and in my belly! I was so focused on dinner; I didn't notice he had come back into the kitchen with a bottle of champagne and ring box. He told me this was his favorite meal and that making this meal together was the way he wanted to celebrate every anniversary for the rest of our lives (among a lot of other sweet things that shall remain private :o)). It was perfect, it was low key, it was US. And I of course said yes!
Date Night:
What Brenna Love About Ryan:
Lots of things! He is very thoughtful and conscientious. He goes out of his way to make my life easier. His selflessness when it comes to caring for his family & friends. I love his tough exterior and the fact that underneath is a sweet, gentle man. I admire his work ethic; he doesn't do anything halfway, he is committed to seeing things through to the end. He is passionate about his health and loves to be outdoors doing just about anything that keeps him moving. I love that every day I learn something new about him that makes me respect & admire him even more. His smile when he only says 2 words, knowing I will be able to complete the rest of his thought and sentence. And have you seen him?! He's gorgeous! :o)
What Ryan Loves About Brenna:
I love the fact that Brenna is the female version of me! She is very loving and knows exactly how to pick me up when I am feeling down. Her gentle smile and loving touch are just a little piece of what I love about her. I love how committed she is to working out and that she loves the outdoors and being active as much as I do. Brenna is extremely caring and loving. She is very passionate about everything she takes on. Brenna is the most creative person I know and never ceases to amaze me with the ideas she comes up with. But the feature I adore most is that she loves more than anything else in this world and she makes sure she shows it every day!
Our Wedding Invitation:
I made the invitations myself. I couldn't find anything that I loved and that really conveyed the laid back vibe we wanted for the wedding. I tried to pull together some of the elements of the wedding and include them. They were a labor of love, but I think they were worth it.
Our Wedding Colors:
Pewter gray, coral, soft peaches & pinks. I liked the contrast of the darker gray against the soft shades.
Our Wedding Cake:
AMAZING & DELICIOUS! AlleyCakes created a 3 tier cake with 2 different flavors: carrot cake with cream cheese buttercream icing & dark chocolate with pistachio buttercream icing. She understood exactly what we were looking for, and added her own artistic touch. I couldn't be happier with how it turned out!! Did I mention delicious?! YUM.
Flowers:
Bridal Bouquet: Peonies and Ranunculus with lots of hanging amaranthus. The amaranthus reminded me of the Spanish moss hanging from all the trees around the Ribault Club. Peonies were out of season, but Kelley of Kelley's Bloom Room made it happen!
Girls Flowers: White Hydrangeas with amaranthus. Hydrangeas remind me so much of Cape Cod, where Ryan is from. I just love them. The contrast of the white hydrangeas against their pewter chiffon gowns turned out just as I had hoped.
First Dance Song:
"Better Man" by James Morrison (performed by Charlie Walker)
Honeymoon:
Hermitage Bay in Antigua. Heaven on Earth.
What We Are Looking Forward To:
Many more Gator football games & New England Patriot games together, weekends on the beach with great friends, chocolate lab puppies, starting a family, building our dream home, and all of the fun along the way…
THEIR AWESOME WEDDING VENDORS:
Photographer: THE BES

T

! (Corinna Hoffman Photography)
Cake:
AlleyCakes
Florist:
Kelley's Bloom Room
Officiant: Jerry Macnamara-our very dear friend
Hair: Apryle Nolan
Make-Up: Renee McCullers
Entertainment:
Charlie Walker & Johnny Flood
Ceremony Music:
Stephanie Dixon Harpist
Transportation: Mr. Noel Dana
Wedding Dress: Enzoani from The White Magnolia
Bridesmaids Dresses: Bill Levkoff
Groom & Groomsmen: Calvin Klein
Favors: Pashminas for the ladies & coozies for the gentleman