It has been a super busy wedding season this year, and I'm thankful for that! I'm also finally getting around to catching up with my wedding blog posts :) Taylor and Josh got married earlier this Spring at one of my favorite venues,

Casa Marina Hotel

! The day started out sunny and warm, and right after their ceremony, rain clouds started rolling in fast! I'm so glad that we were able to do enough pictures of just Taylor and Josh together before they were introduced at their reception. The rain clouds behind them made a magnificent backdrop for the pictures! Their wedding was unforgettable just like this couple :) They were supposed to have their dancing outside in the Casa Marina courtyard, but due to the rain, they ended up having it inside. This did not stop Taylor, Josh, their families and friends from having SO much fun! I think they all danced the night away. Taylor gave me a heads up that they will be playing "clubbing" music all night long, and all the guests enjoyed it :)

Be sure to check out their slideshow for more pictures! Congratulations to Taylor and Josh, and I wish them but the BEST in life!!


XOXO
-->>CLICK HERE FOR THEIR SLIDESHOW :-D
-->>CLICK HERE FOR THEIR SLIDESHOW :-D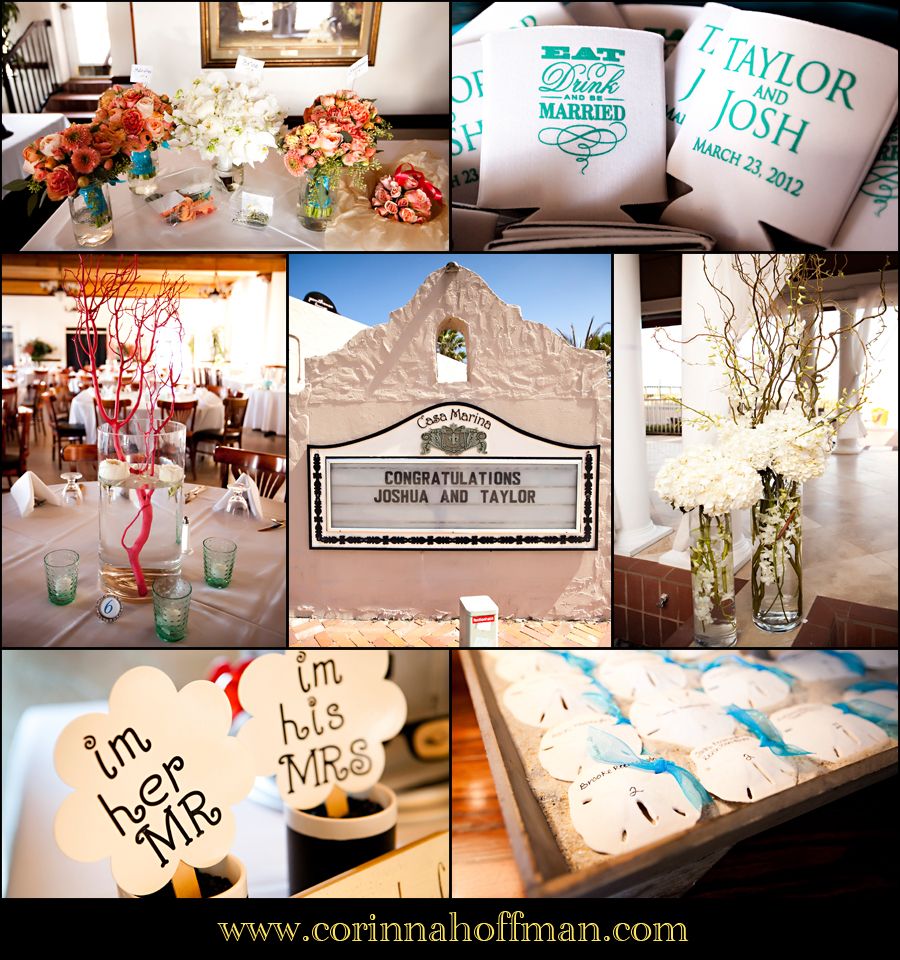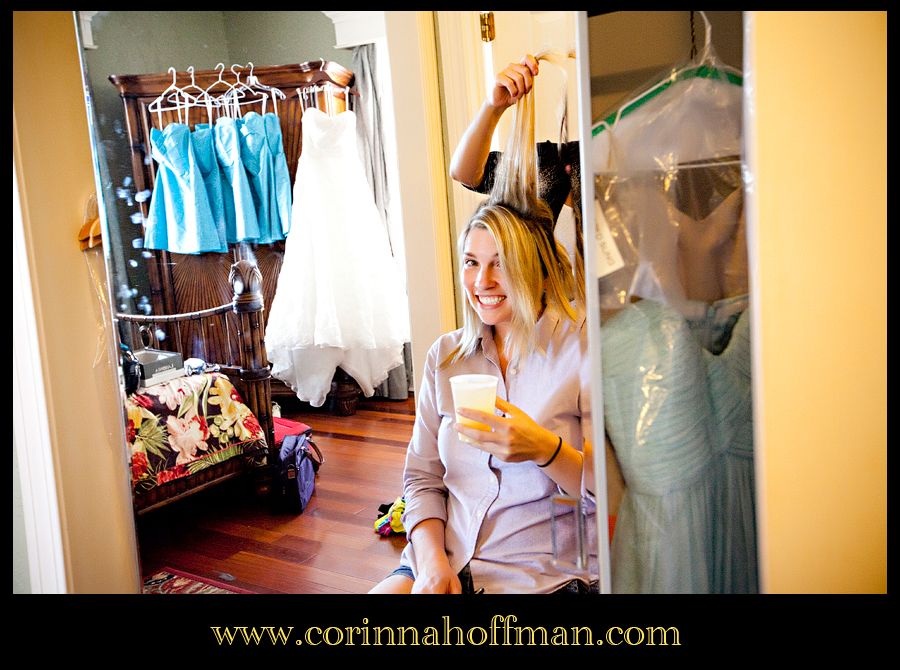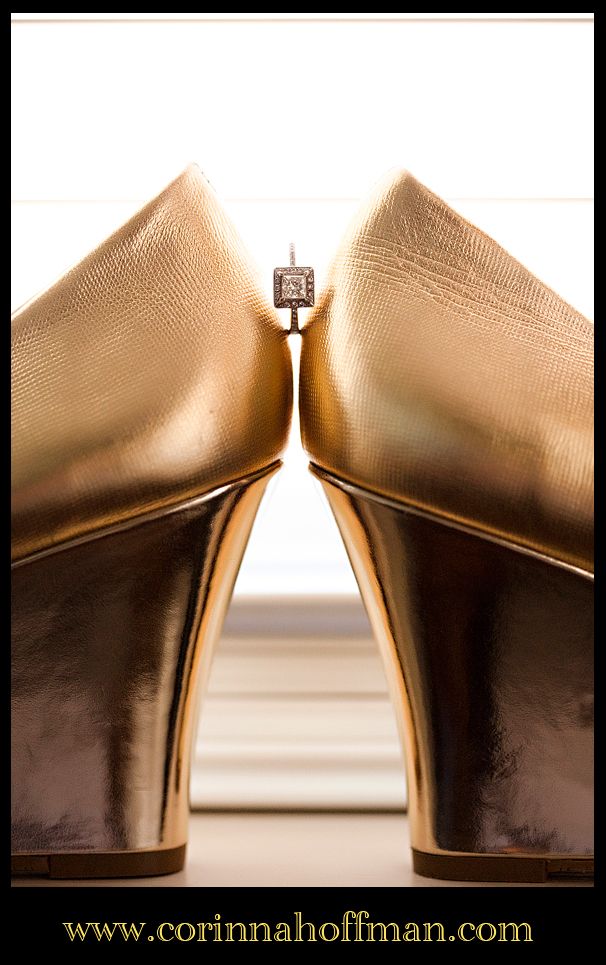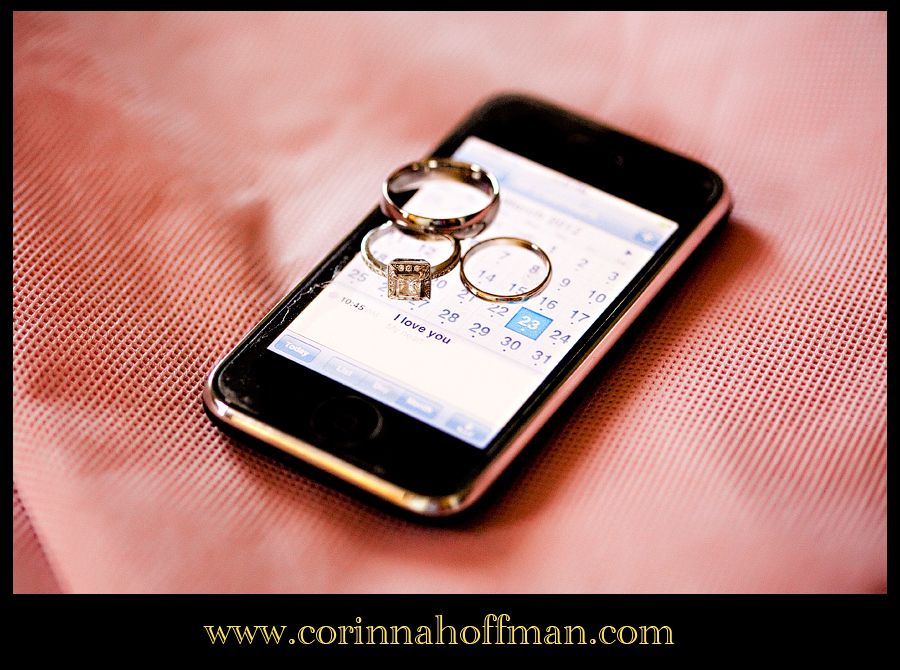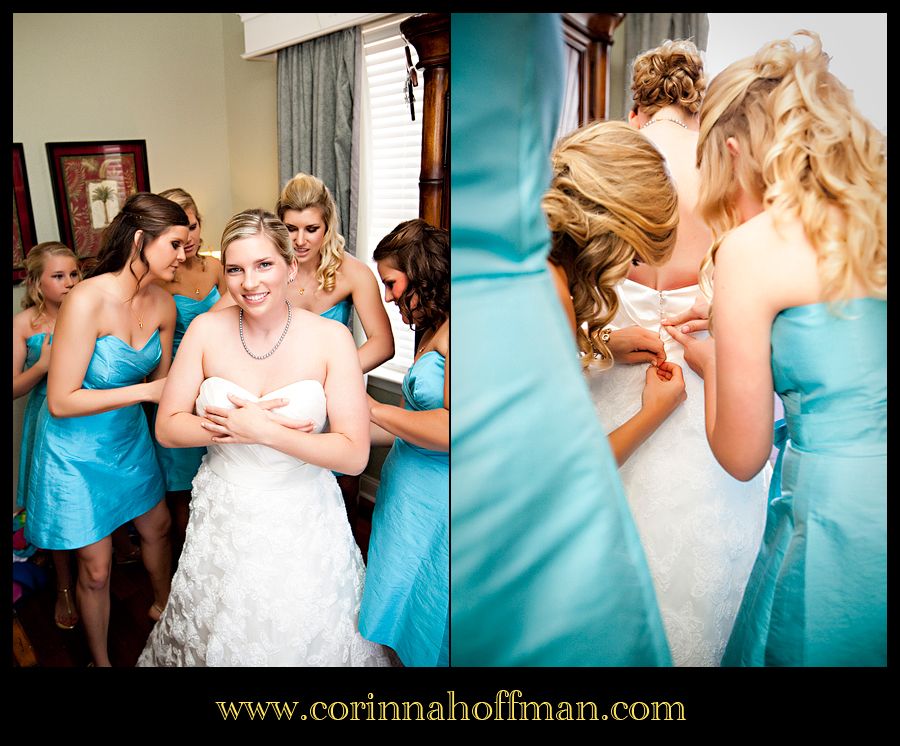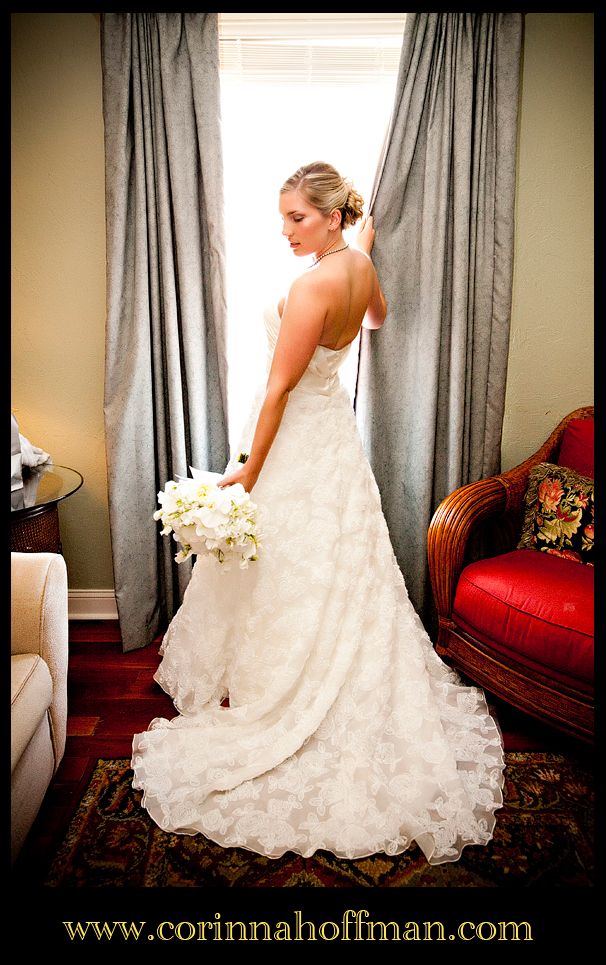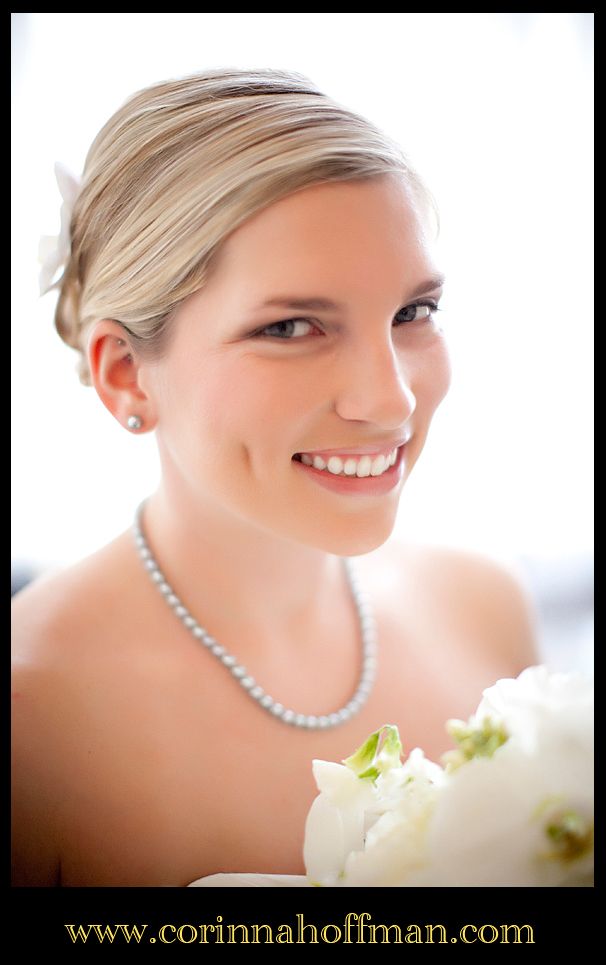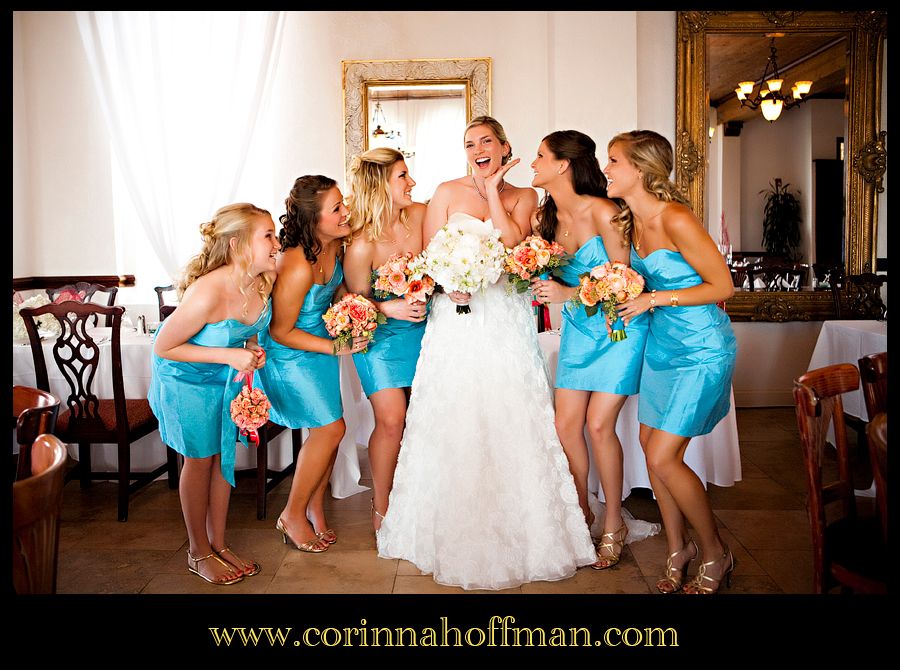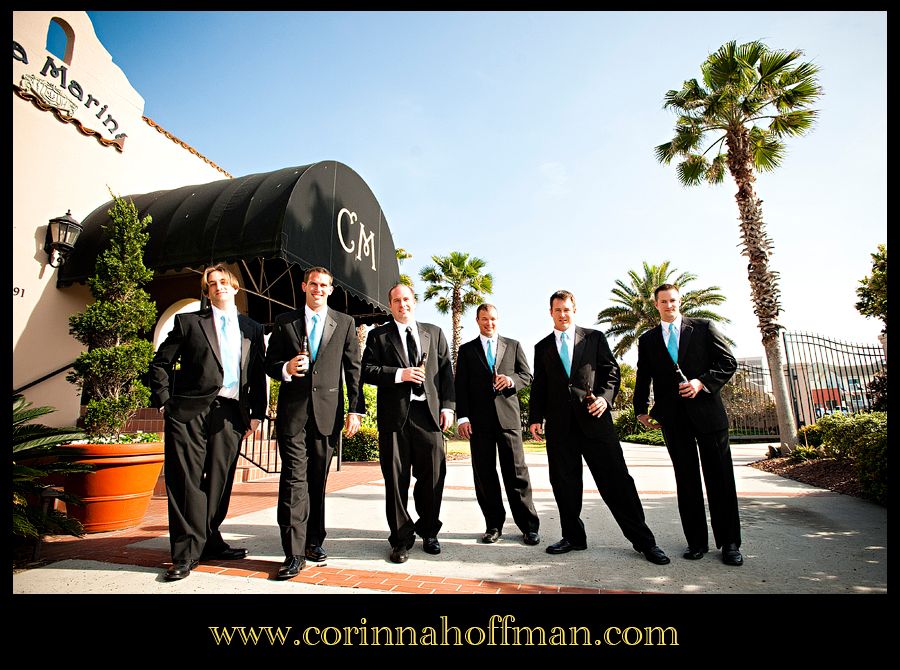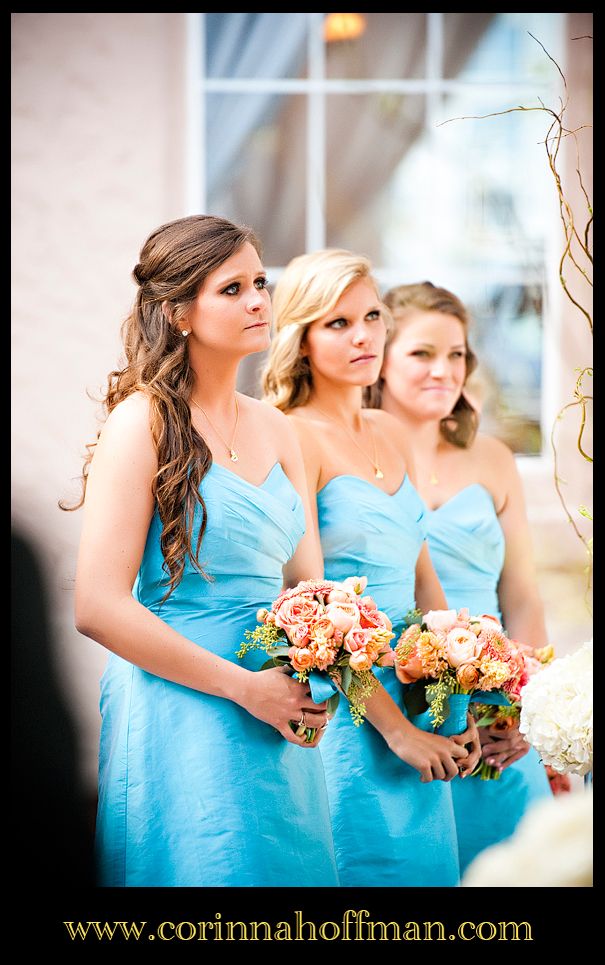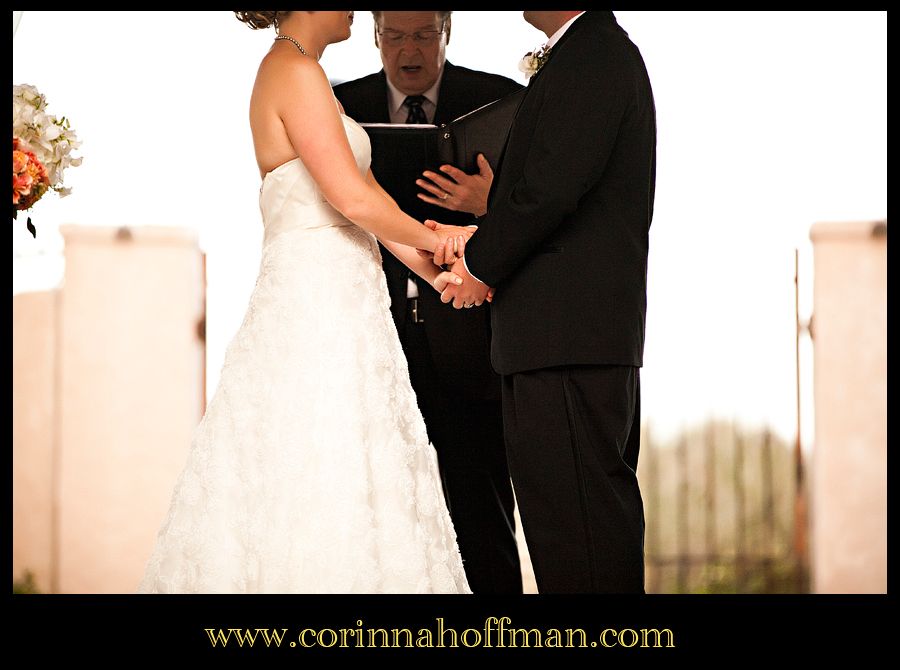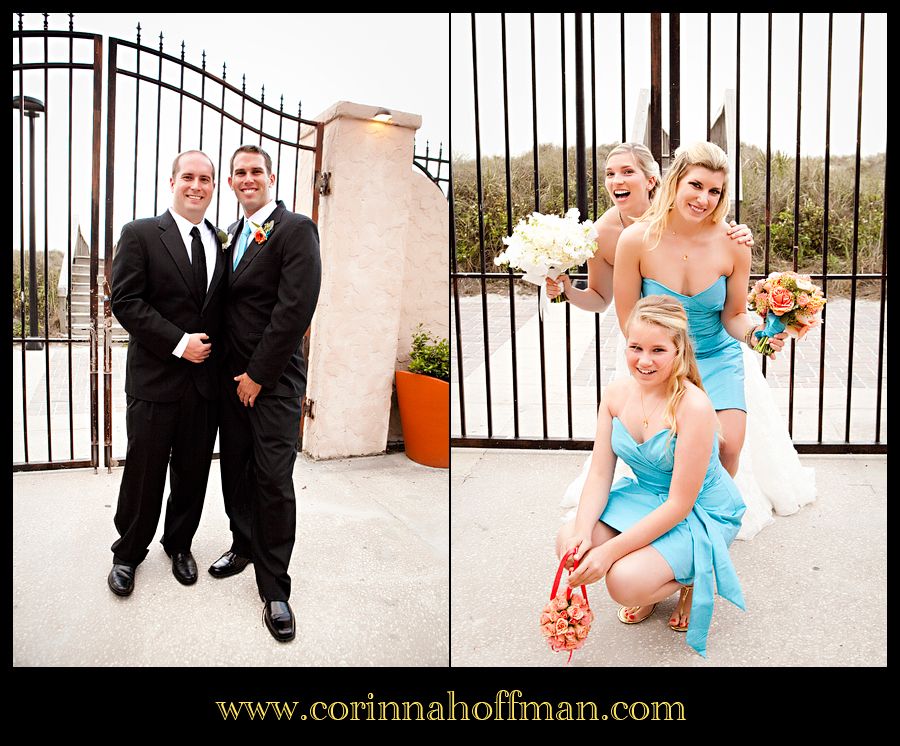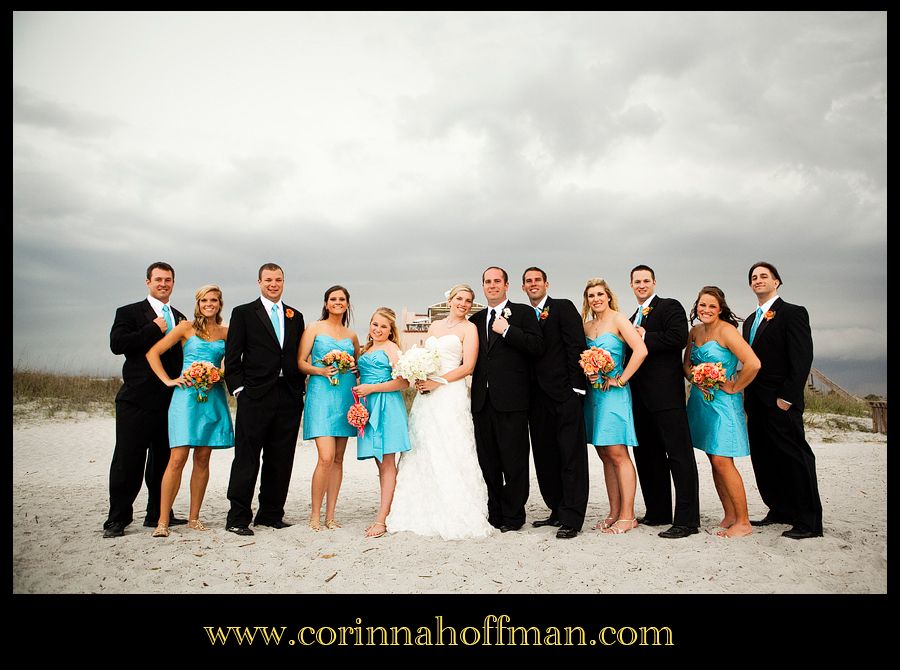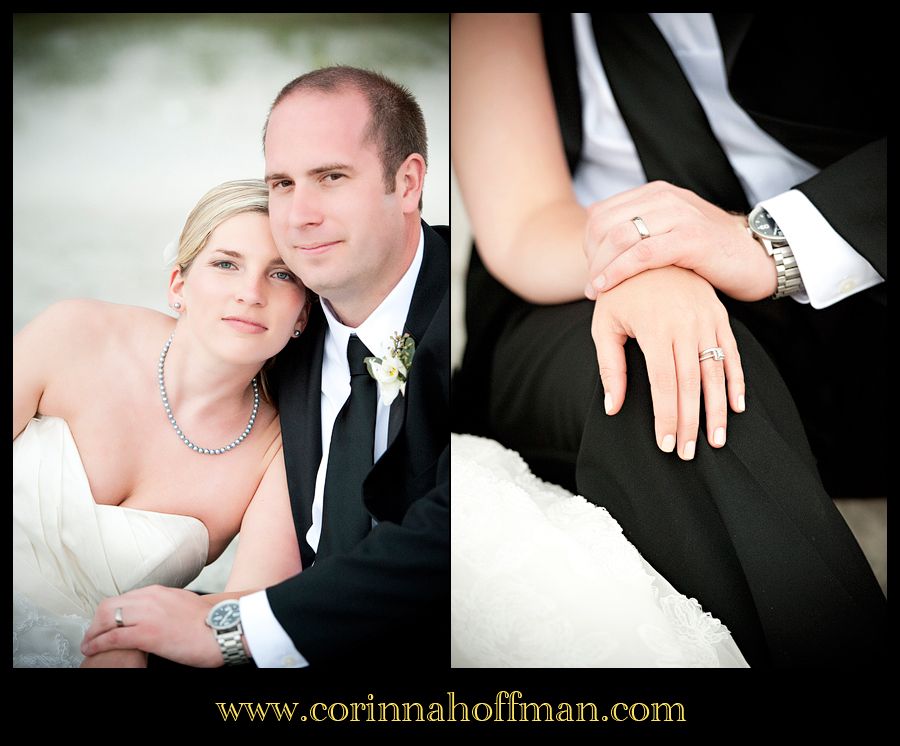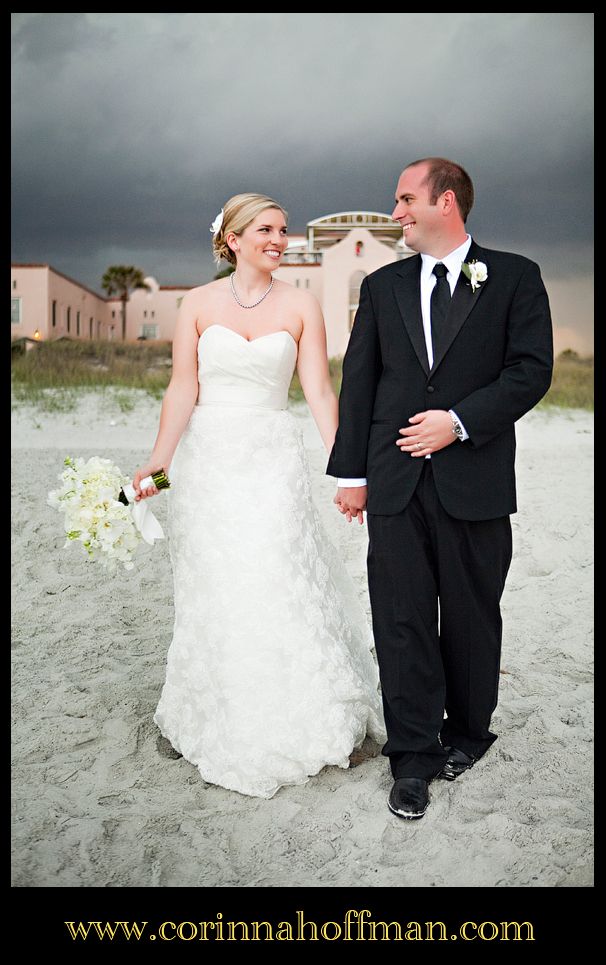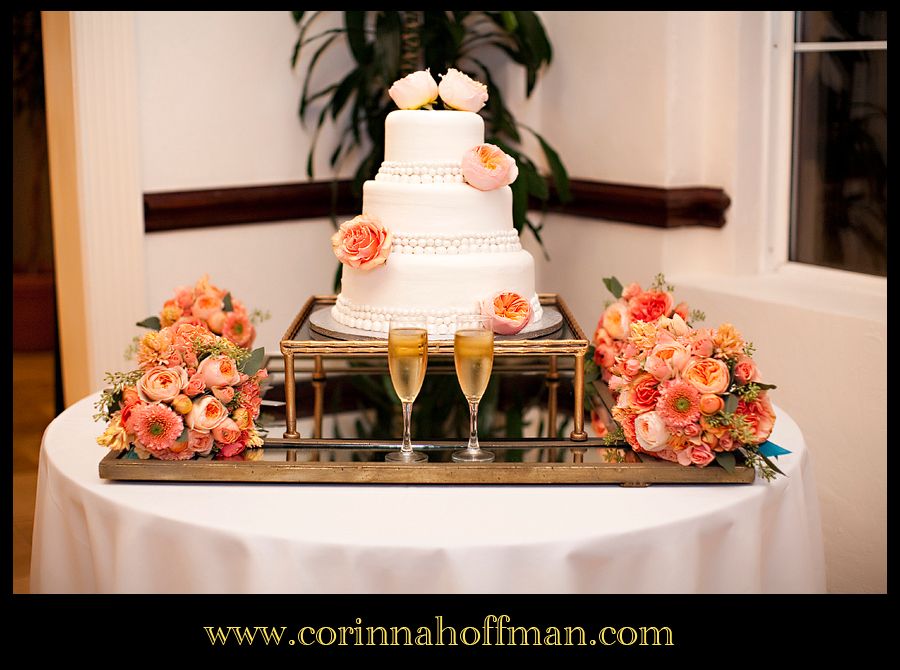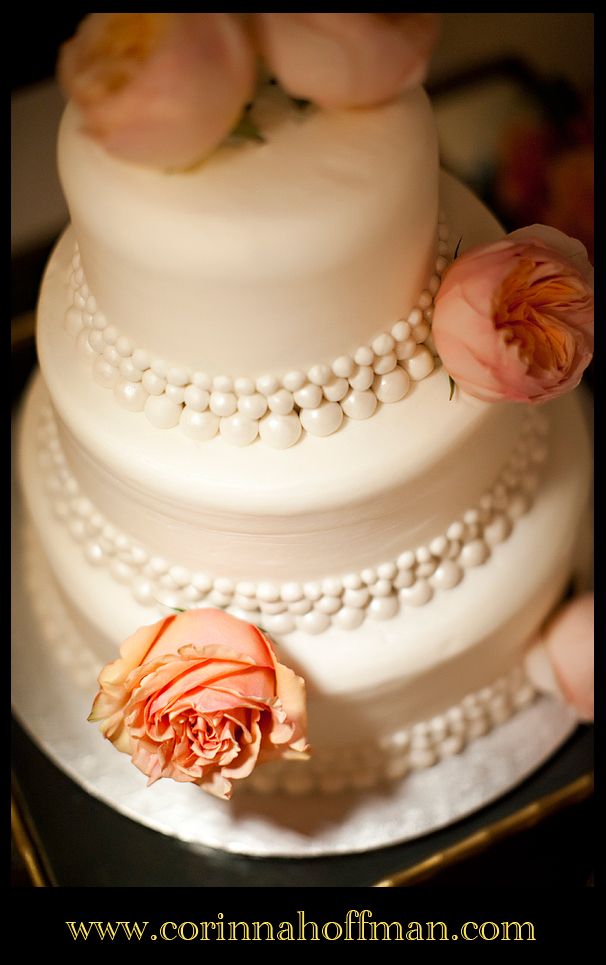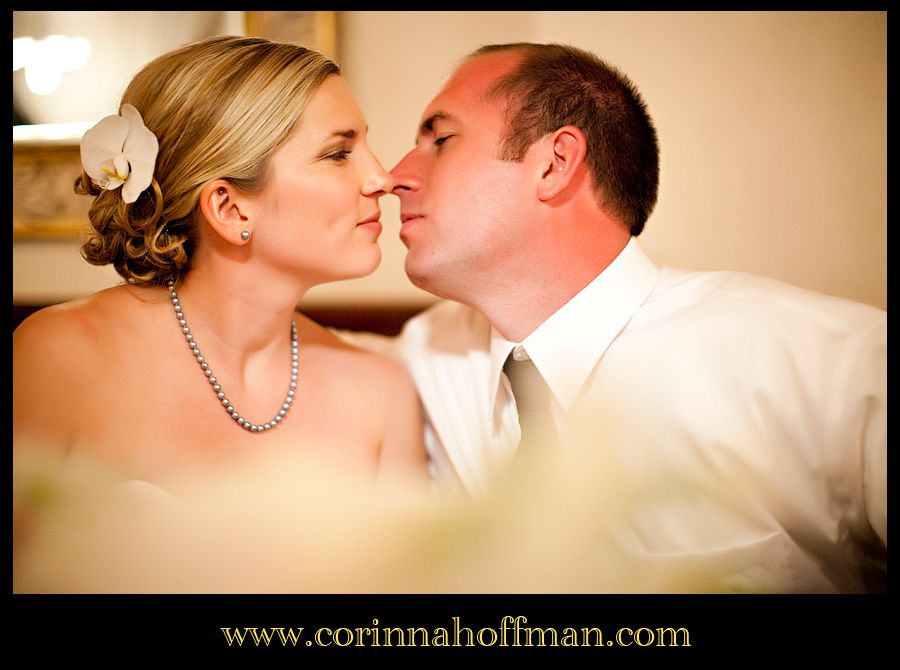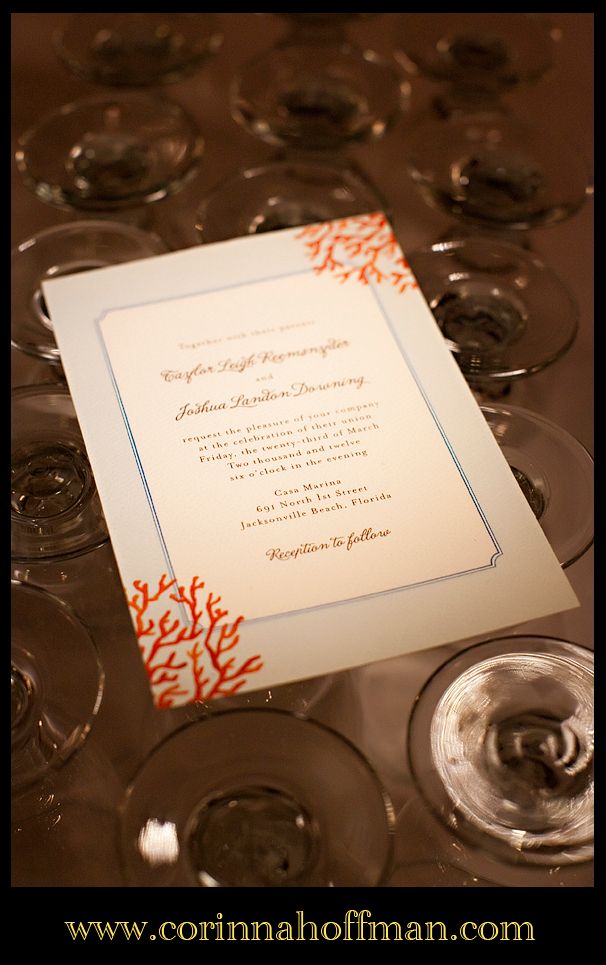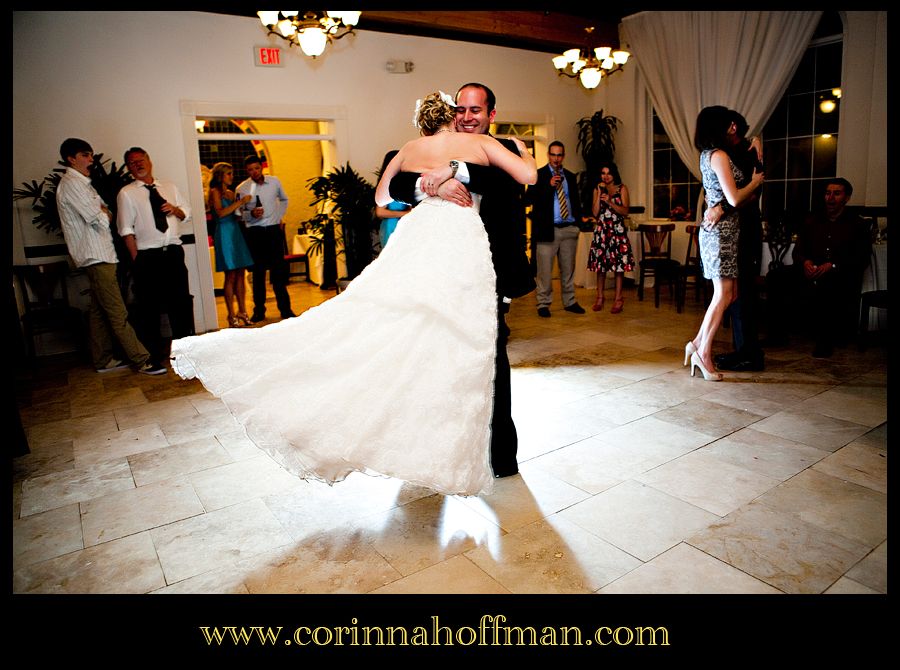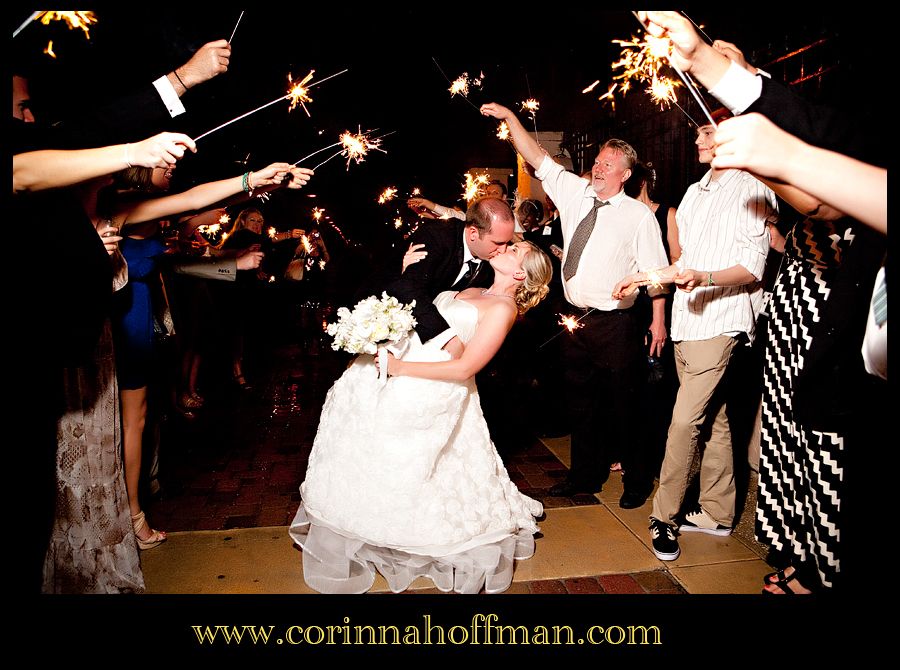 THEIR LOVE STORY:
How did you guys meet?


We met at Carribee Key, a beach bar in Atlantic Beach. We ended up hitting it off and met up for drinks the next night and have been together ever since! Meeting at a bar can happen!


Describe the proposal:


From Josh: I have never been so nervous about anything in my life. I wanted Taylor to say yes and be happy about it more than anything I have wanted in my life. So I took her for a week to San Francisco for a little romance. After trying to find the right moment all week, I choose to propose on the last day while overlooking the bay. She said yes and started to cry. I was so happy to spend the rest of my life with the most amazing woman I know.


What is your favorite thing to do on your date night?


We love to go to dinner and a movie. We usually pick a movie Josh wants to see because I have a bad habit of falling asleep in the movie theater!


What do you love about him so much?


The thing I love most about Josh is his kindness. I know that sounds cliche, but it amazes me every day how he is constantly putting other people before himself. He will do anything for anyone without batting an eye. He also has a great sense of humor. I noticed right away when we got together how often he had me laughing. We can sit on the couch and have a blast and I always have a smile on my face around him! And, he puts up with me...that's huge!


What do you love about her so much?


The thing many of my friends and family know and love about Taylor is that she makes me want to do things I would never have done if I didn't meet her. She makes me a better person in every way and form. So one of the many things I love about Taylor so much, is that she smiles so big that she makes me smile no matter how I'm feeling. I also love her laid back attitude, she is 100% relaxed around me and this makes me relaxed, no matter how bad my day is when I come home, my stress melts away. She also tells really bad jokes and is very quick witted.


What is your wedding invitation like and where did you go to get it done?


The invitation is from

Wedding Paper Divas

. It fits our beachy and coral theme without overdoing it.


What are your wedding colors and why did you guys choose that color palette?


Turquoise and coral. Turquoise is my favorite color and I went with coral because I loved the idea of using coral pieces for our centerpieces. I think it fit great for a wedding by the beach.


Describe your wedding cake:


I wanted a nice, classic looking cake, but i couldn't choose just one flavor. We did all white cake with 3 different fillings- strawberry with white chocolate ganache, almond and cherry, and pineapple with chocolate ganache (my favorite).


Describe your wedding flowers:


The flowers were one of my favorite parts of planning! I love all things peony. For my bouquet, I wanted all white with big fluffy flowers and for the girls, coral versions like mine. As for centerpiece, we went a bit non-floral and did coral themed with hydrangeas. One of my favorite details is the single peony on our cake.


What is your First Dance song at your wedding reception?


Our first dance song is Eric Clapton's "Wonderful Tonight."


Where did you go for your honeymoon?


We went to Jamaica for fun, sun, and relaxation.


What are you looking forward to in the future together?


Lots of fun trips together, there is no one else I would rather travel with. Next year on our 1 year anniversary we plan to go to Hawaii. I also look forward to discovering new things and changing the way I look at life as we grow old together. We both know that wherever we go, we want it to be an adventure and to never be complacent. We also look forward to having a family, but for right now, our puppy will do!


THEIR AWESOME WEDDING VENDORS:
Ceremony Location:
Casa Marina Hotel
Reception Location:
Casa Marina Hotel
Caterer:
Casa Marina Hotel
Wedding Photographer:
Corinna Hoffman Photography
Wedding Cake:
Cinotti's Bakery

Florist:
Liz Stewart Floral Design
Officiant:
Craig Grandstaff of Wedding Clergy Services
Hair:
Nicole Drake from Nelson Crew Salon
Make-up:
Bride's sister

Entertainment:
DJ David Hanscom with Y? Entertainment

Wedding Dress:
Martina Liana, purchased at Love A Bridal Boutique

Bridesmaids Dresses:
Alfred Sung, purchased at Love A Bridal Boutique

Groom and Groomsmen Wear:
Men's Wearhouse