Lizz and Jonathan

are happily married, and it was such an honor for Bobby and I to be a part of this beautiful Arabic wedding celebration!! Lizz is very creative and detail-oriented, so I just knew that her wedding is going to be amazing and beautiful :) Sure enough, her reception was an eye-candy for any wedding photographers. I'm loving their apple green and black colors, and the groom's cake is the best cake I have ever seen. Maybe because the bride and groom figurines on it reminded me of Bella and Edward from the Twilight Saga movie (I know Lizz couldn't care less about Twilight, so therefore, I just want to clarify to my readers that she did not base the groom's cake after the teen movie!).

One of the many things I love about this wedding besides Lizz's brooch bouquet (that was about 5 lbs heavy, but it was beautiful!) and the traditional Arabic dances, is that the reception room felt like I was in my personal art exhibit :) Lizz and Jonathan decided to hang about 20 or more poster-size pictures from their

engagement session last Fall

on the wall around the room. They had the 50's inspired photo session, and that theme fitted perfectly with their decor and feel of their reception :) That room was amazing, and be sure to check out their slideshow below for more pictures from their special day!!

XOXO
-->>CLICK HERE FOR THEIR FUN SLIDESHOW :-D
-->>CLICK HERE FOR THEIR FUN SLIDESHOW :-D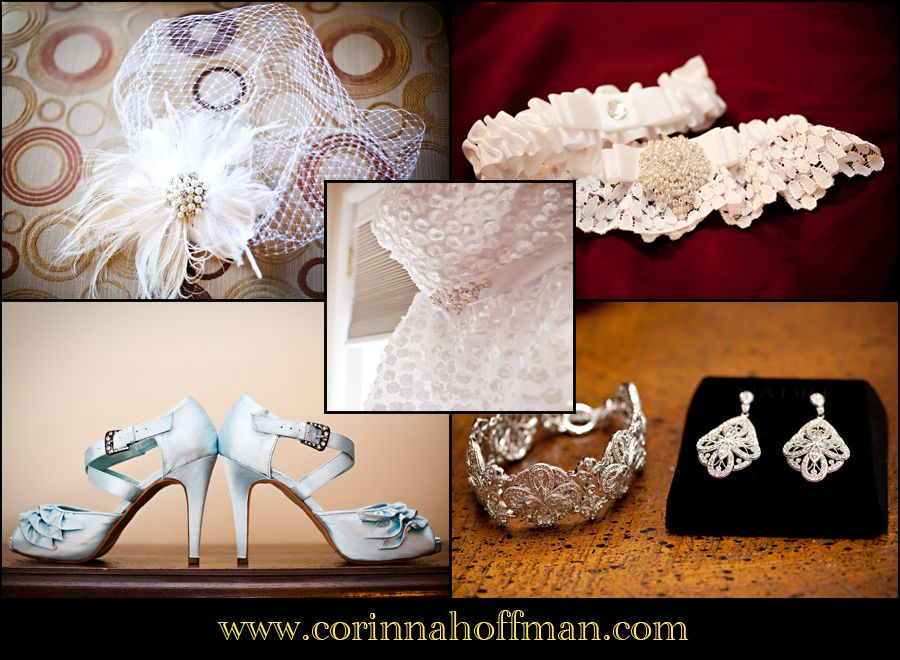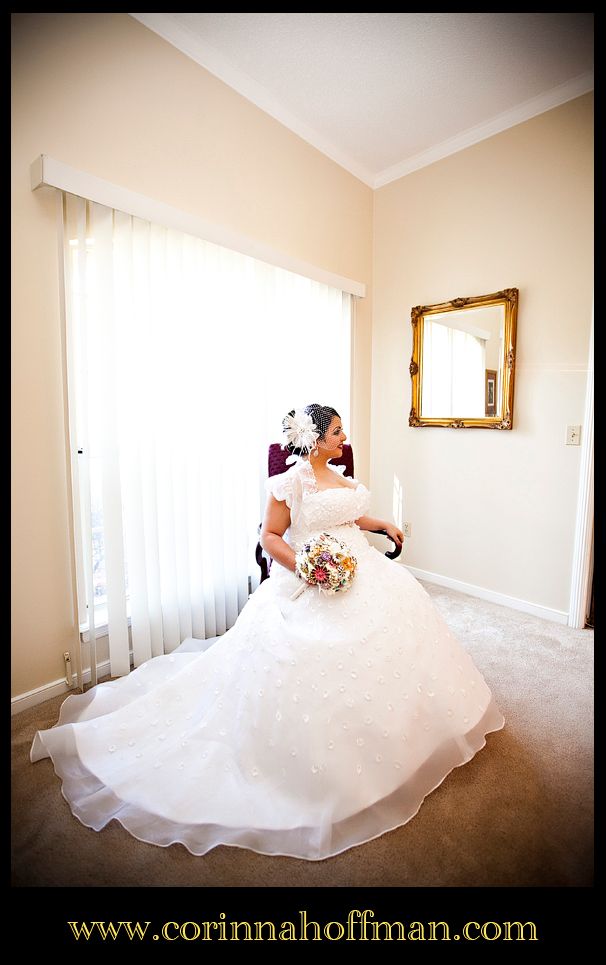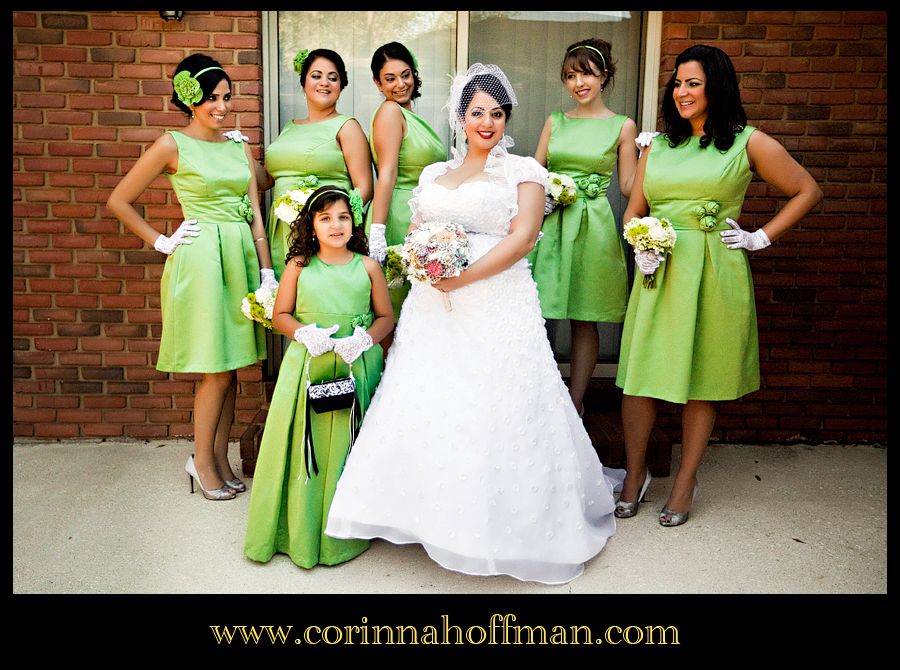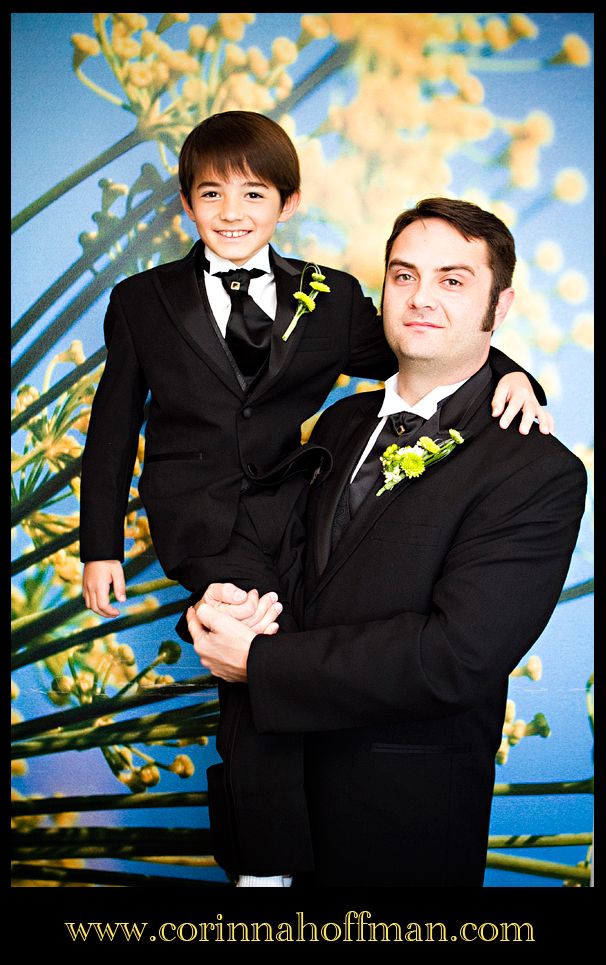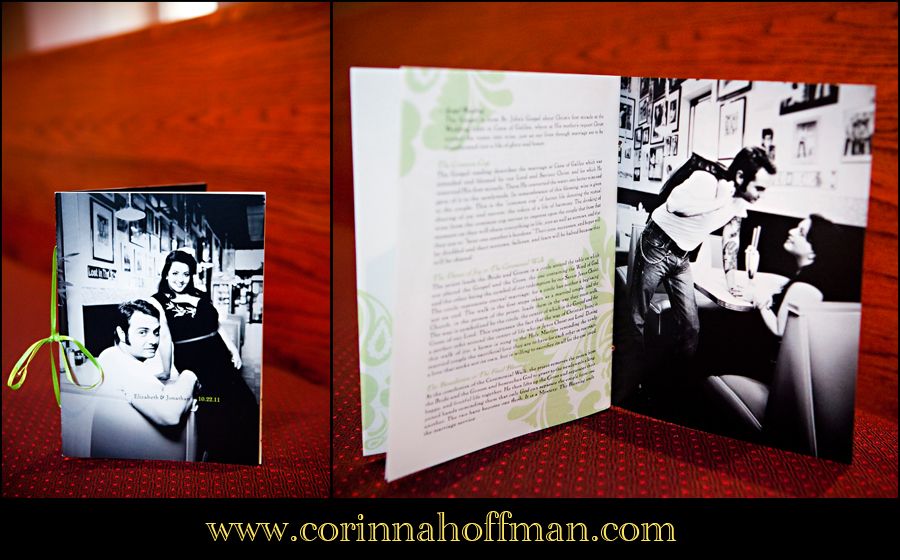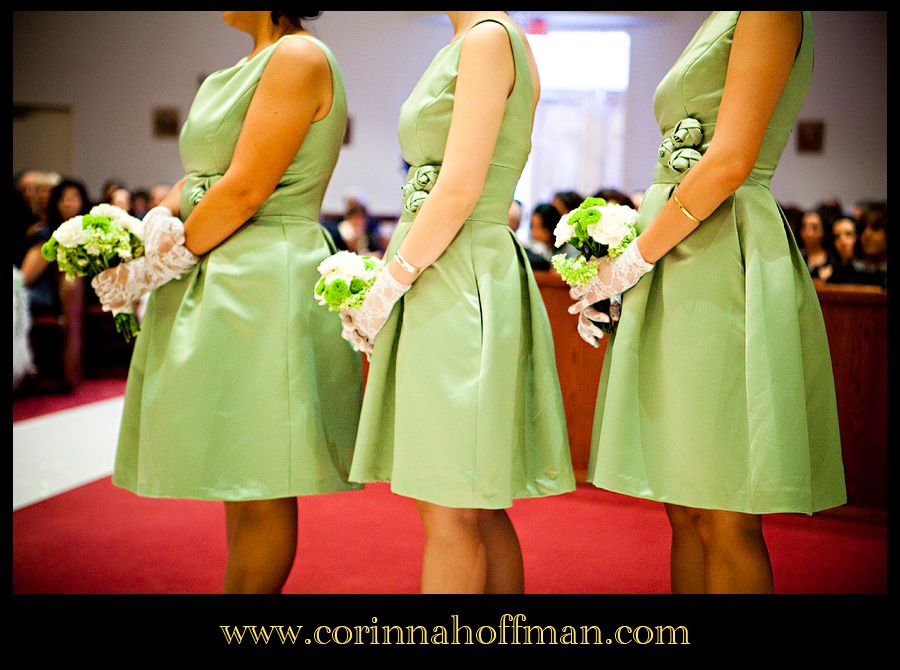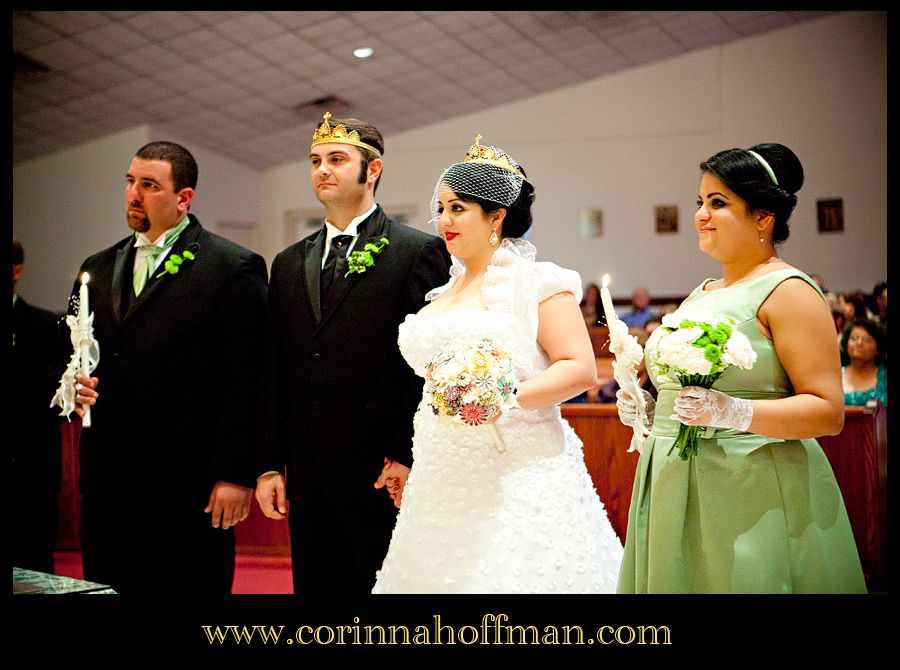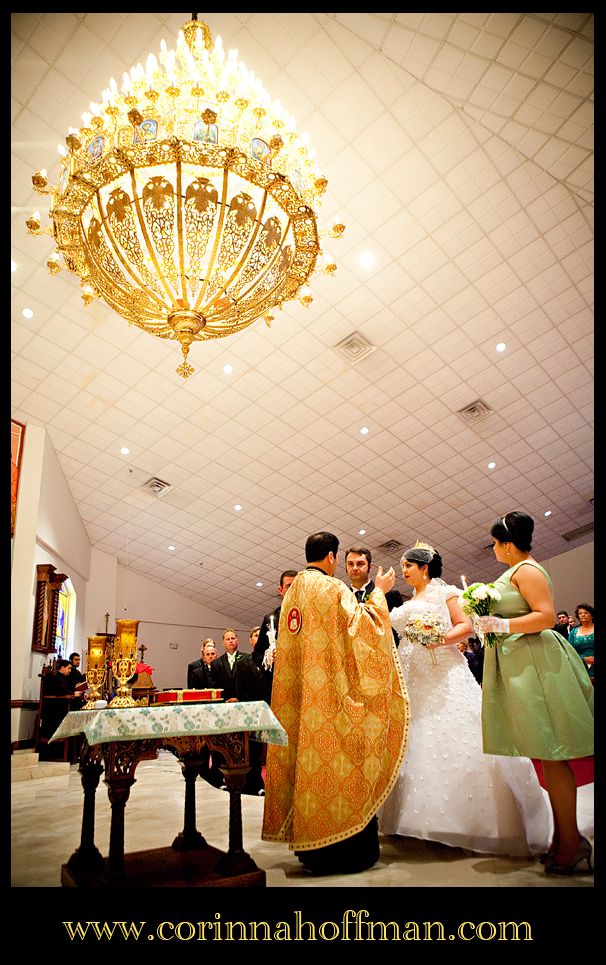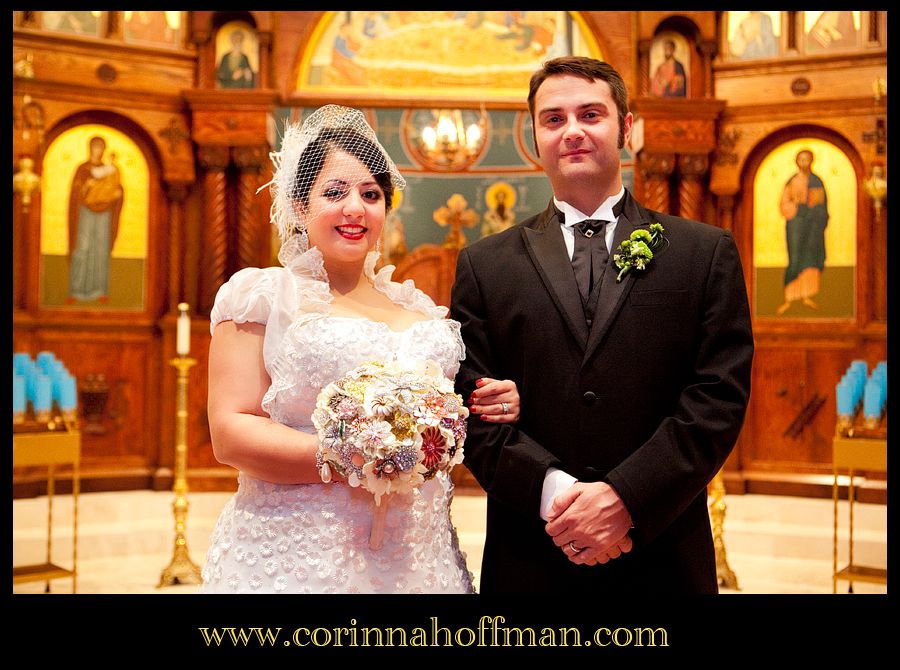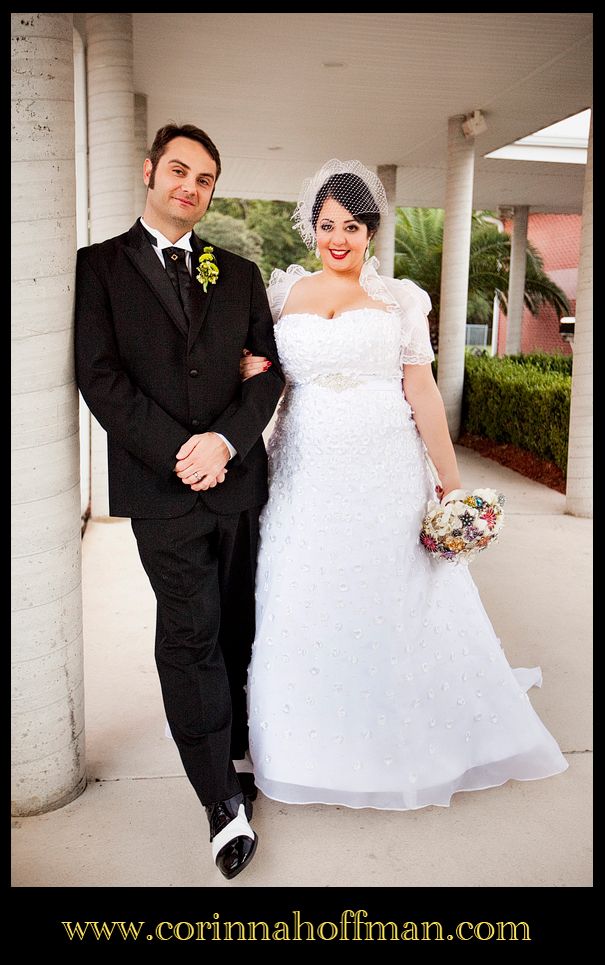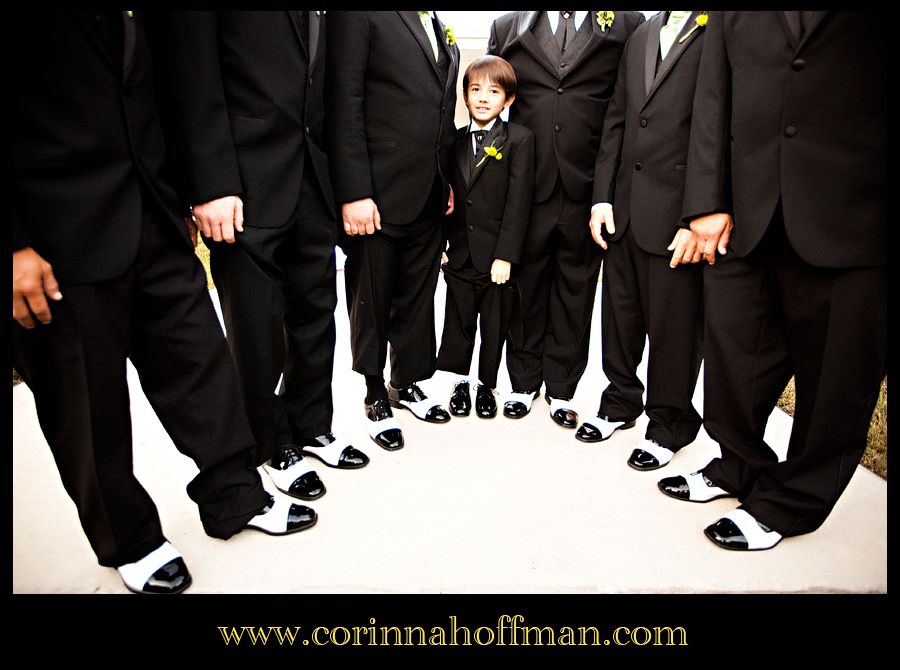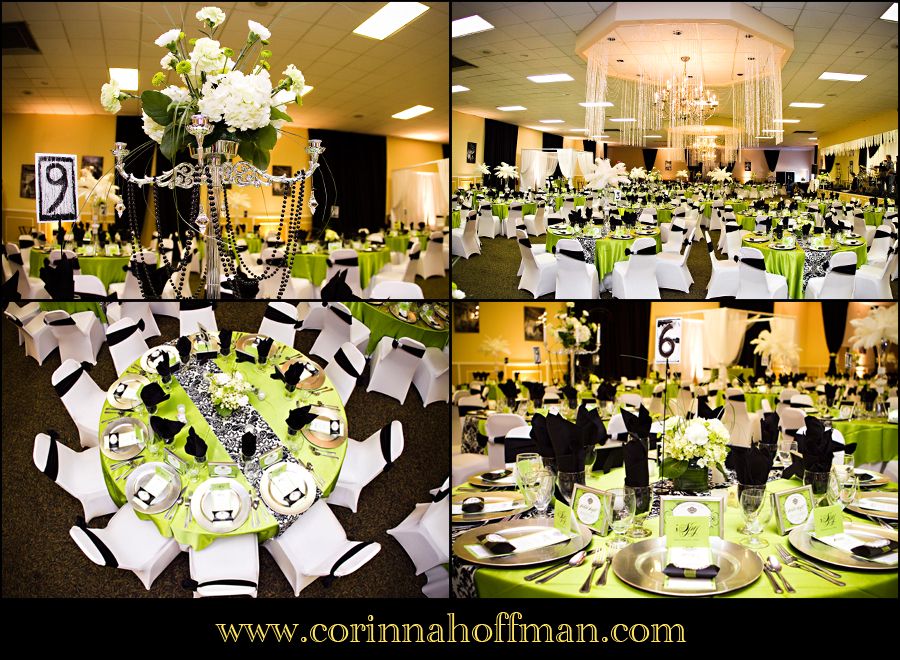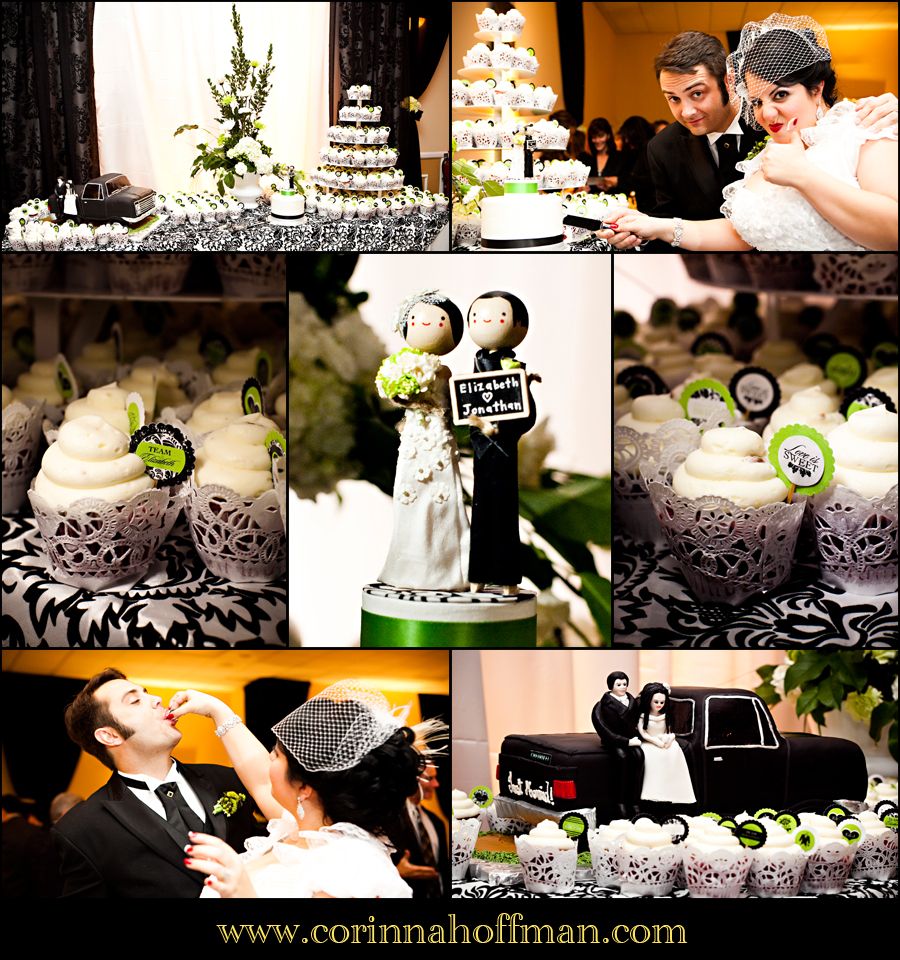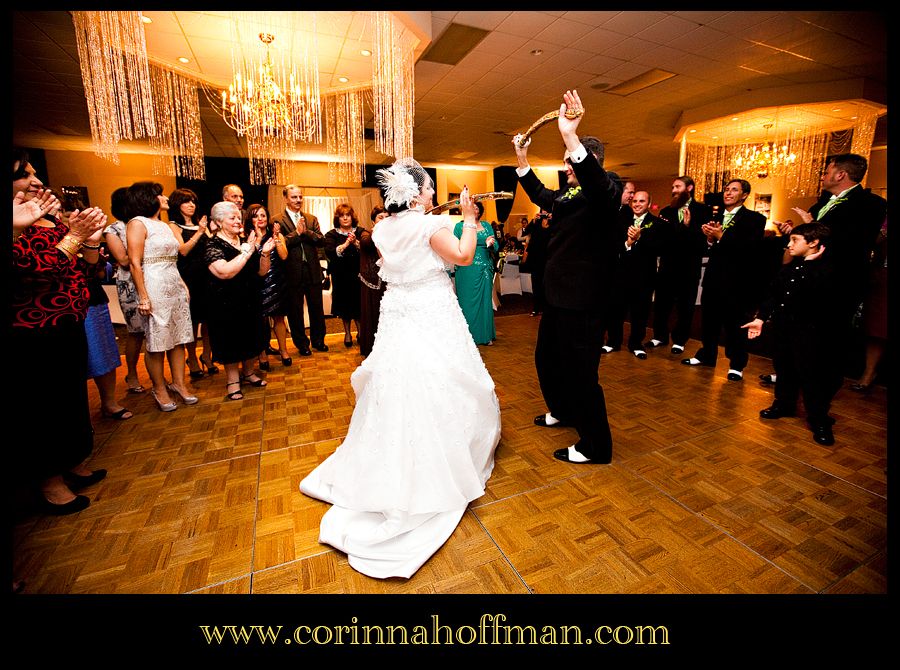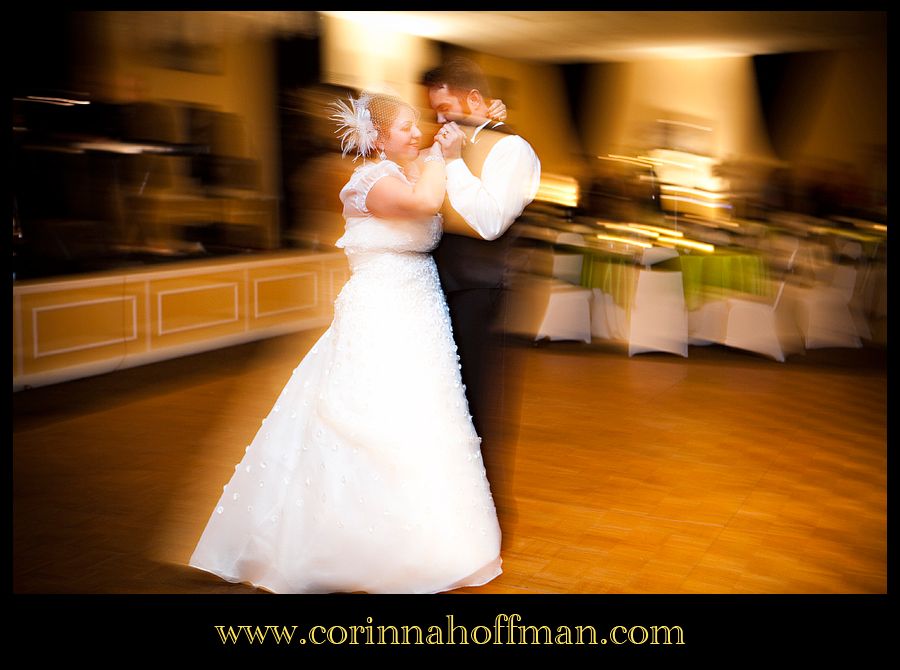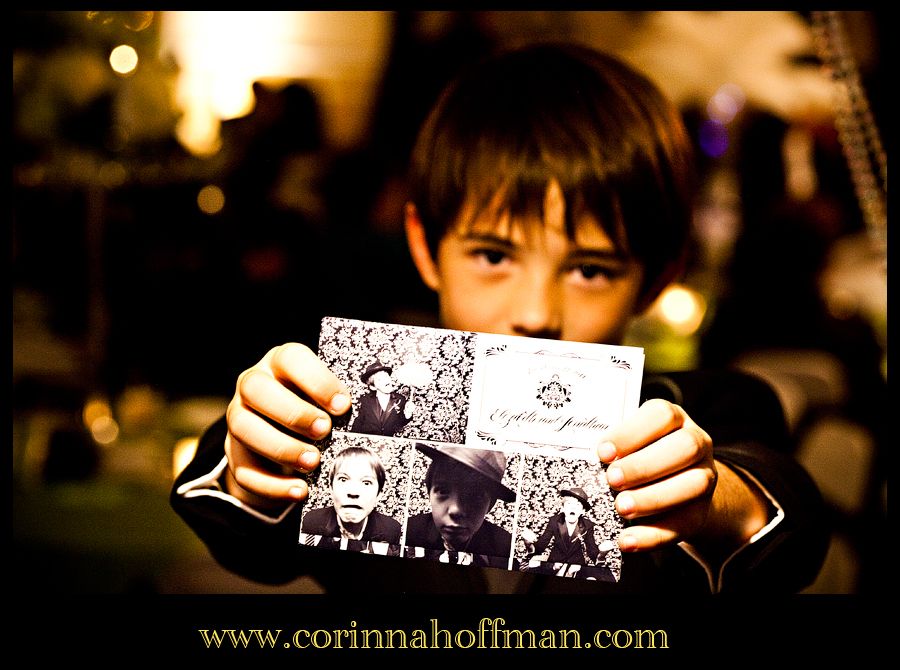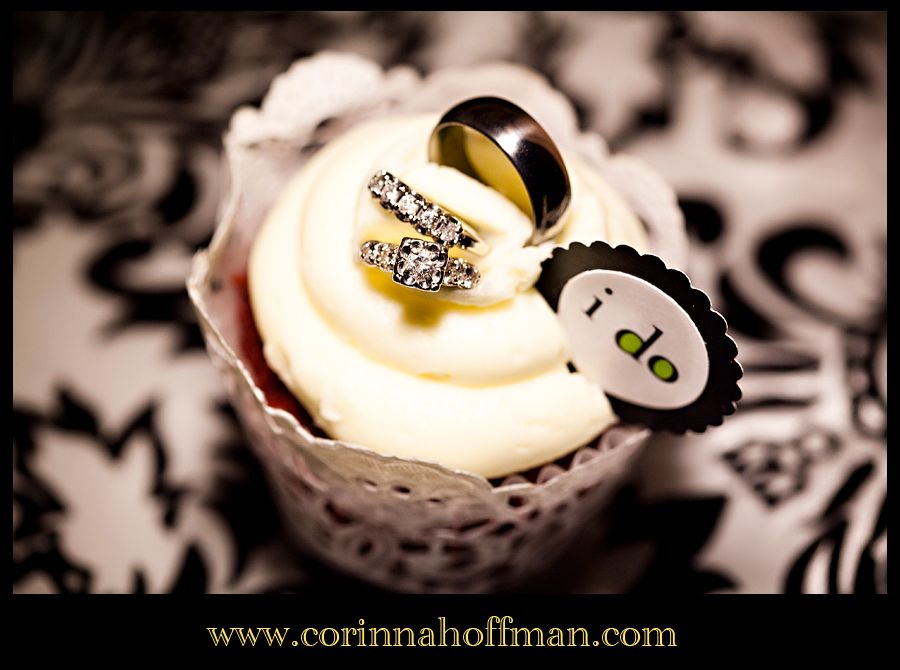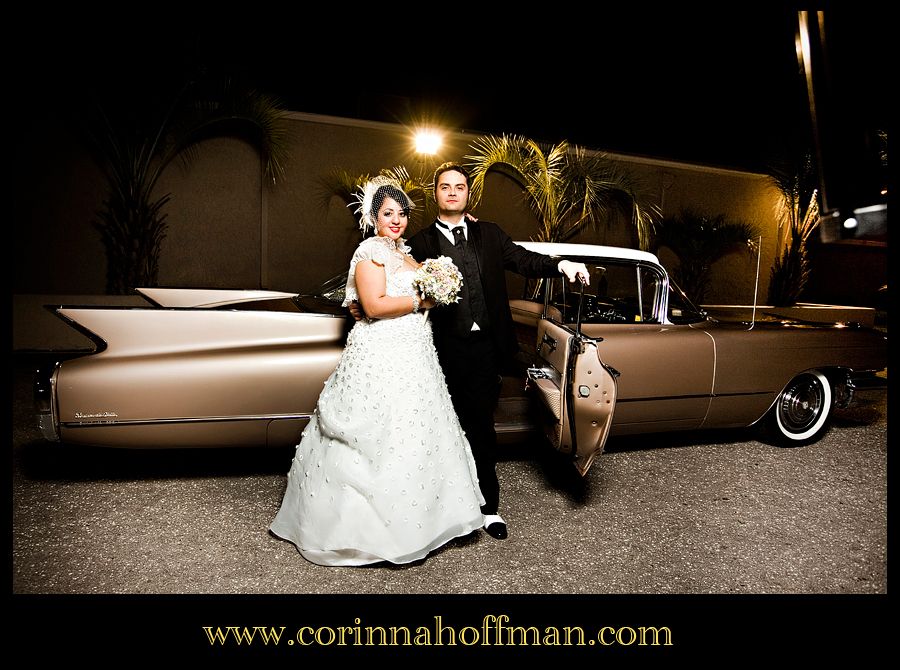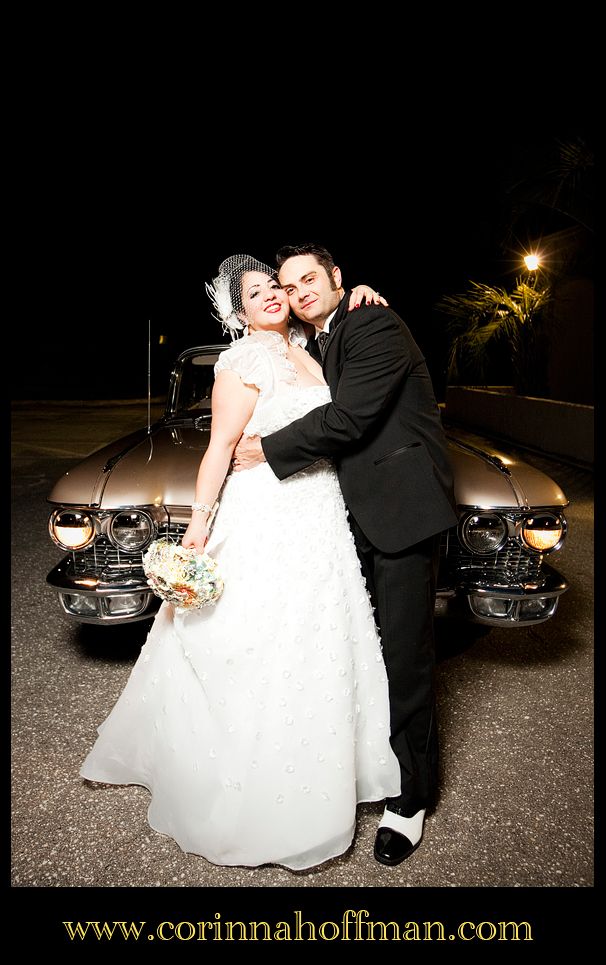 THEIR LOVE STORY:
How did you guys meet?
Jonathan and I met through mutual friends while out and about one night. He was dating someone at the time so I knew he was unavailable. As we all sat and talked, he and I discovered we had the same interests in music. And when I mentioned I was a graphic designer, his eyes lit up — he said he was looking for design help and would be contacting me at a later date. Soon after, he introduced me to his childhood friends that were in a rock band and I became their graphic designer. We all started hanging out more and became a close-knit group. Years later, Jonathan and I both found ourselves unattached, and one night during a long talk about life and relationships, we realized that we cared for each other as more than just friends. We started spending more time together, but it wasn't until the day he introduced me to someone as his "girlfriend" that I realized our relationship had gotten more serious. And I was very happy about it!
Describe the proposal:
Ahh, the proposal. It was not a romantic story by any means. It was a Tuesday afternoon and I had been nervous all day because that evening I was going to give a presentation in front of hundreds of people at an AIGA event. I was sitting on my couch at around 5:30 preparing my speech when Jonathan knocked on my door. He had just driven back from North Carolina where he spent a few days visiting his mother. We both sat down and he pulled out a jewelry box from his messenger bag. The conversation that followed was pretty humorous:
Me:
"What's that?"
Jonathan:
"It's my grandmother's wedding ring."
Me:
"Are you asking me to marry you?"
Jonathan:
"I guess so!"
Me:
"OK, that sounds cool! Now I gotta go!"
I slipped on the ring, he wished me luck, and I walked out the door.
That night during my presentation, I announced to a room full of strangers that I just got engaged, and it was followed by a huge applause. But it wasn't until the next day when I told my entire family that it really hit me --- I was getting married!
What is your favorite thing to do on your date night?
Jonathan and I enjoy date "days" more than nights. We're not a fan of spending our life savings at the movies or for expensive dinners, so we prefer to hang out on a Sunday afternoon doing things like going to flea markets, riding bikes, playing Golden Tee while having a few drinks at one of our favorite bars, or if we do hang out in the evenings, we like going to live shows to see some of our favorite bands play.
What do you love about him so much?
Jonathan is my best friend. We do EVERYTHING together. He accepts me for who I am, including all my faults. He looks after me and makes me feel safe. He is a wonderful father to his son, so I know he'll be amazing to our future children. He's quirky, silly, at times very random, and he takes a long time to order food when we go out to eat. But I wouldn't have him any other way. I love watching him do his "thing" while working on cars, playing his bass, and socializing with my friends and family when we are at a gathering. He's very sweet and generous and tells me he loves me every day. And he's one of the most handsome men I've ever known!
What do you love about her so much?
Lizz is thoughtful, beautiful, caring and the most important thing in the world is that I can trust her 100%. To me, that means everything. She's also artistic and creative and fun to be around. I've gone though some rough times in my life and she has stood by my every step of the way. That's how I know she's the one I want to spend my life with. She is the only woman in the world who has ever loved me as much as my mother does.
What is your wedding invitation like and where did you go to get it done?
I designed my wedding invitation suite myself and had them printed locally at Inky Fingers press. I wanted a vintage look so I picked a thick cotton paper and used classic design elements. I spent hours designing and redesigning them until another Art Director that I work with told me they were PERFECT and not to touch them anymore. So I had them printed, packaged them in a vellum envelope, tied them with apple green and white Divine Twine, and sealed them with black sealing wax. I addressed them myself, and the rest is history!
What are your wedding colors and why did you guys choose that color palette?
I knew I wanted to use black and white damask as one of my wedding theme elements, so the hard part was picking an accent color to go with them. What helped me was picking out my bridesmaids dresses, and looking at the available color swatches at the bridal shop. When I saw the color "Apple Slice", I fell in love. It was the perfect green, and it was classy, vintage, and looks great with black and white!
Describe your wedding cake:
We opted out of using a traditional wedding cake, so we ordered 350 red velvet cupcakes instead. They were arranged on a tower with a small red velvet cake on top for cutting. (And for displaying our SUPER CUTE cake topper that we ordered from Etsy.com!) I handmade cupcake picks to stick in each cupcake with various designs that match our theme. They said things like, "Team Elizabeth", "Team Jonathan", "I Do", "Chester", "Love is Sweet", etc. We also made cupcake wrappers out of white doilies to go around each cupcake. This dressed them up and gave them a vintage appeal.
The Grooms Cake is a chocolate cake designed to look like Jonathan's beloved 1985 Chevy pickup truck, decorated with soup cans and a "Just Married" banner, and a little mini version of Jonathan and I sitting in the back of it.
Describe your wedding flowers:
Wedding flowers were not something we stressed about. We knew the florist was great at what he did, so we just gave him our budget and said we wanted green and white flowers — hydrangeas, green buttons, maybe some berries in there. Same went for the bridesmaids bouquets. We didn't want anything to "flowery" for the guys' boutonneires, so we stuck with a damask ribbon, a green button flower and kept it simple.
What is your First Dance song, Father/Daughter song, and Mother/Son song at your wedding reception?
Our first dance was a swing dance to "A Crazy Little Thing Called Love" by Queen. We took months of dance lessons at a local dance studio to learn a cool routine to this song. We wanted something fun, unique, and that showed our personalities. We had a blast learning the swing moves and hope to continue taking dance lessons in the future. It was great quality time together.
No father/daughter dance. No mother/son dance.
Where did you go for your honeymoon?
We wanted a honeymoon that was fun and adventurous, and that explored a part of the country we weren't that familiar with, so we booked a one-way flight to Boston. From Boston we traveled to New York City, and from there we rented a car and drove back home and stopped in other places like Philly, DC, Virginia Beach, Atlantic City, The Hamptons, etc. Nothing was officially planned. We spent two weeks flying by the seat of our pants, talking with the locals, finding all the local favorite "diners and dives" and road-tripping it down the East Coast.
What are you looking forward to in the future together?
Buying a big house with lots of land, probably outside of Jacksonville, hopefully starting a family, and living a long, happy life together without the stress of having to plan a wedding. We never want to do this again!
THEIR VENDOR INFORMATION:
Ceremony Location:
St. George Antiochian Orthodox Church
Reception Location:
Ramallah American Club of Jacksonville
Caterer:
Executive Food Service
Wedding Coordinator:
Olivia Gonzalez
L
inens and Décor:
Royalty Events
Photographer:
Corinna Hoffman Photography
Videographer:
First Beach Productions
Cake:
CamiCakes Cupcakes
,
Publix
and
Divine Design Cake Boutique
Florist:
Deerwood Florist
Officiant:
The Very Reverend Father Kamal Al-Rahil
Hair:
Tatyana at
Salon B2Y
Make-up:
Jackie Neal
Entertainment (DJ/BAND):
Band -
The Company
; DJ - Gary Mann
Transportation:
Ana's Limousines
Wedding Dress:
Alfred Angelo
Style 2115
Bridesmaids Dresses:
Dessy Brand
Style 2780 in Apple Slice
Groom and Groomsmen Wear:
Tuxedos from
Michael's Formalwear
with Apple Slice Cravats from Dessy