I'm loving this beautiful couple and their hot-pink and lime-green wedding colors! It was such a beautiful day in St. Augustine on

Katie and Brad's

wedding :) You may remember them from Katie's sister's, Kim, wedding pictures earlier this year at the

Jacksonville Zoo

. It is such a sweet blessing to photograph the Imbach sisters' weddings because they are truly wonderful people including their families and friends. It's always a plus to photograph the same people all over again because everyone is already comfortable with Bobby and I :) We also had the pleasure to work again with almost all the same vendors from

Kim and Michael's wedding

.

Katie looked fabulous in her stylish dress with pockets! I'm so excited that she decided to do a trash the dress session with me later this Fall. Stay tuned for that, but for now, enjoy their fun picture slideshow and if you're a bride, definitely get inspired by their wedding decorations and vibrant colors!

XOXO

-->> CLICK HERE FOR THEIR FUN SLIDESHOW :-D
-->> CLICK HERE FOR THEIR FUN SLIDESHOW :-D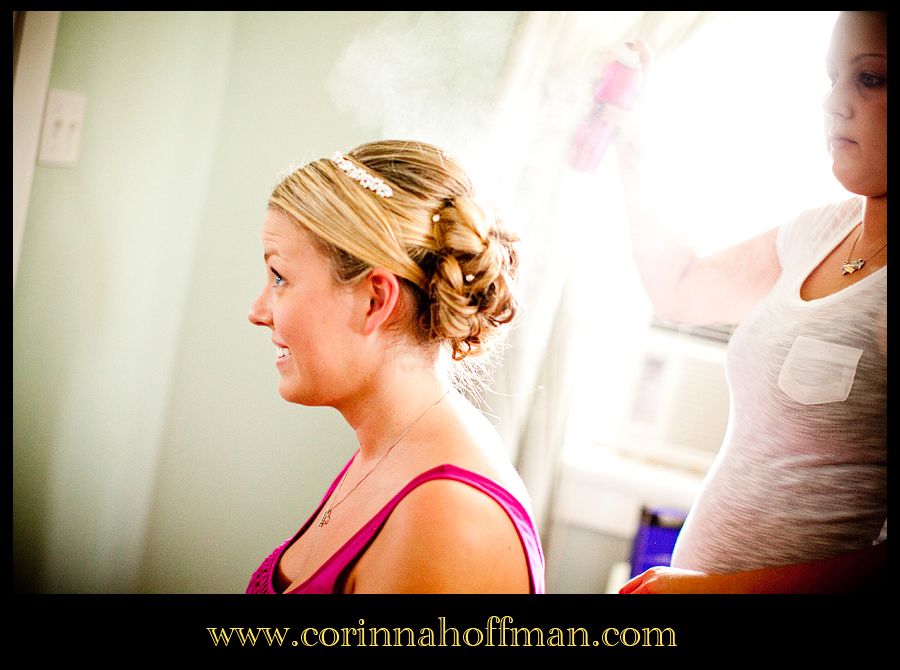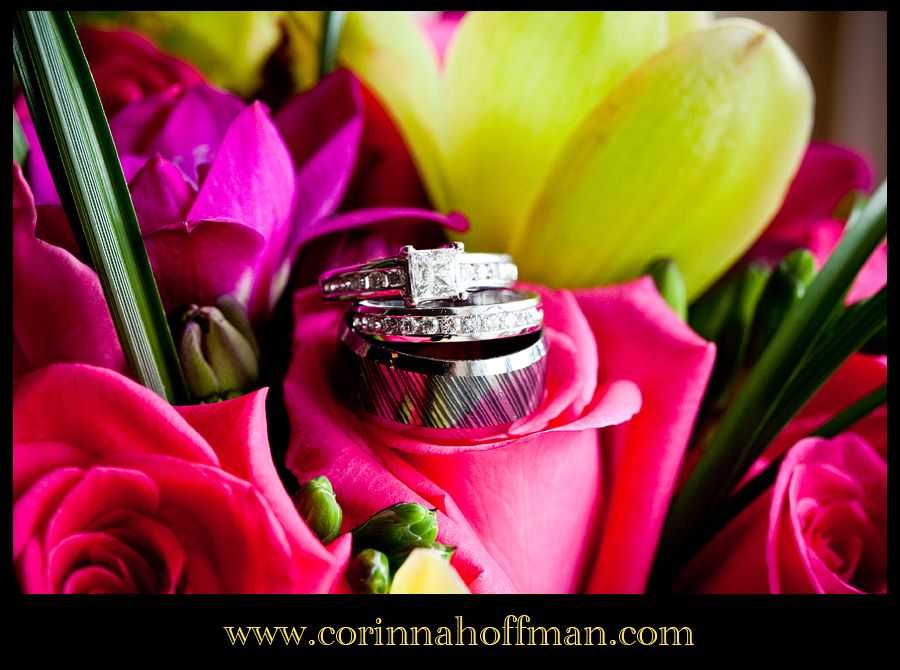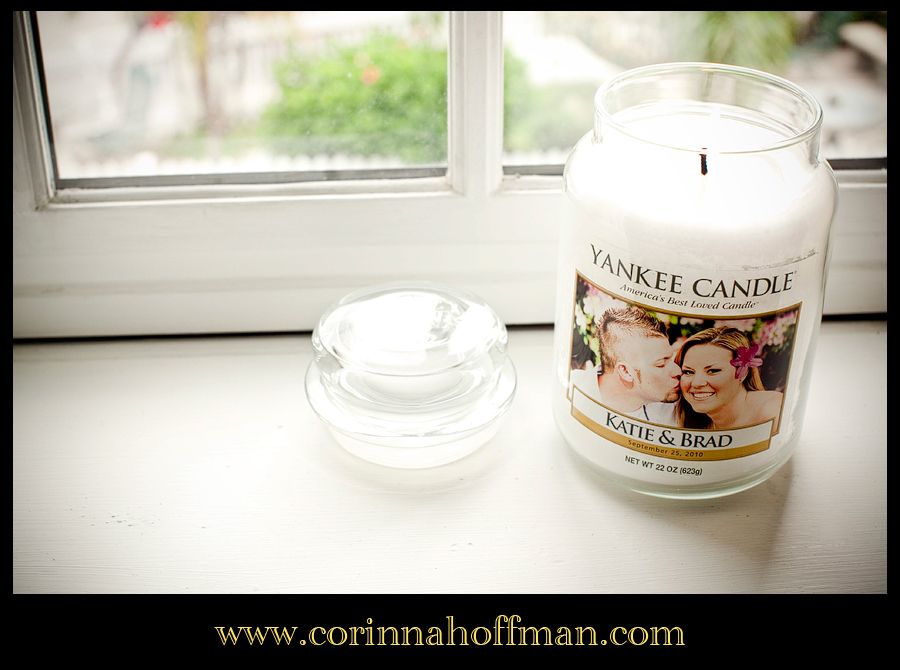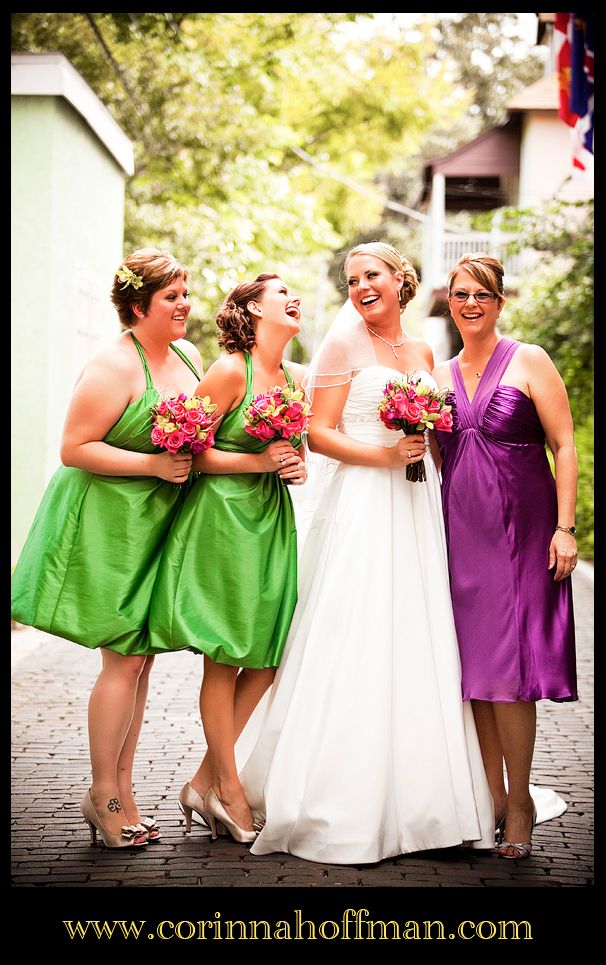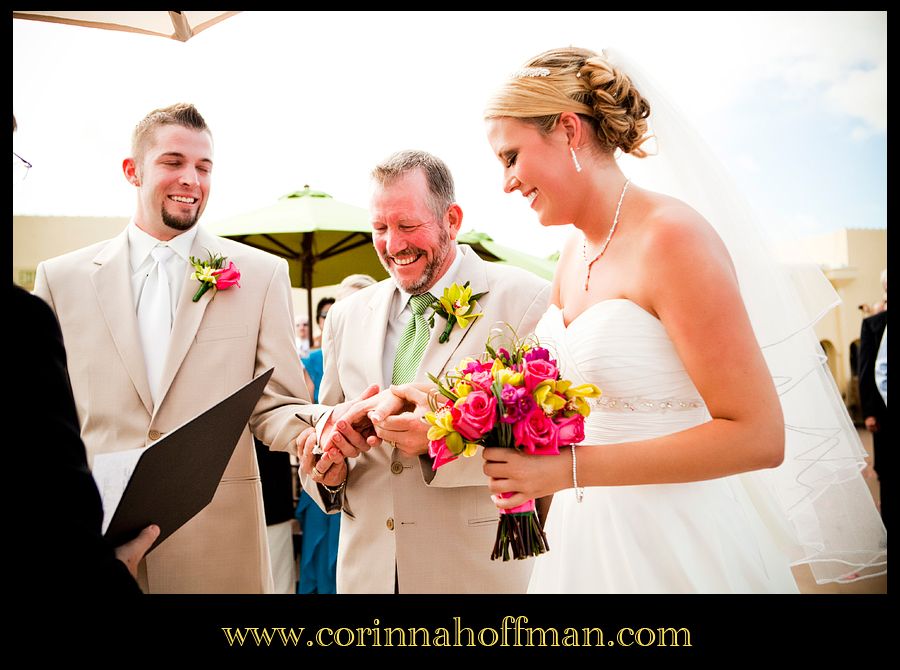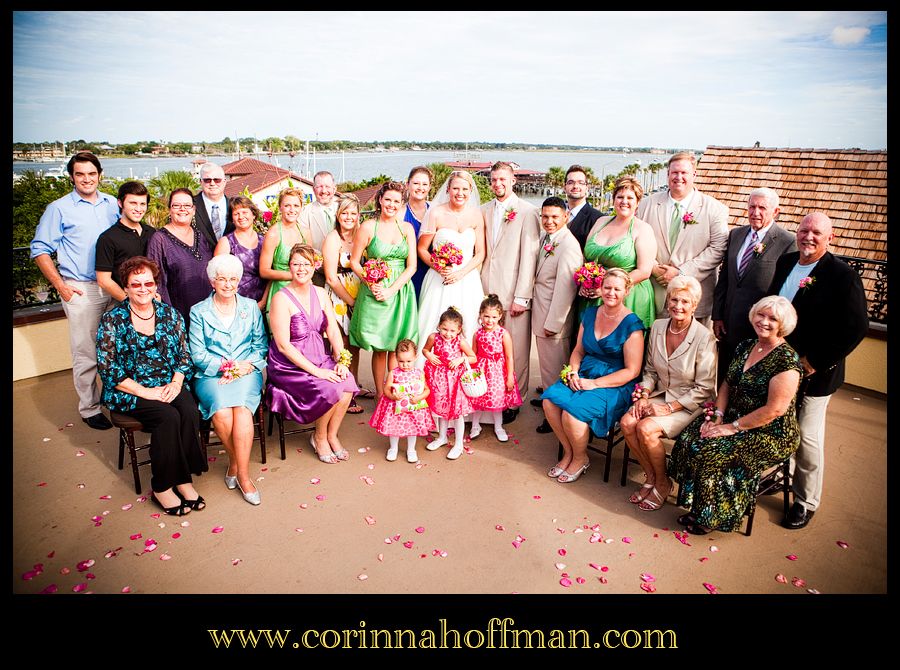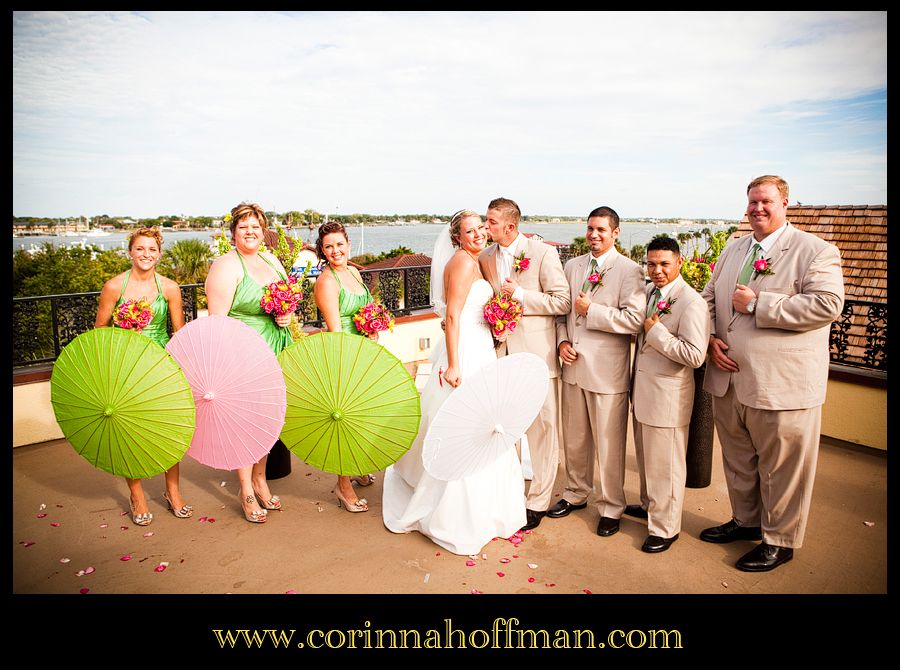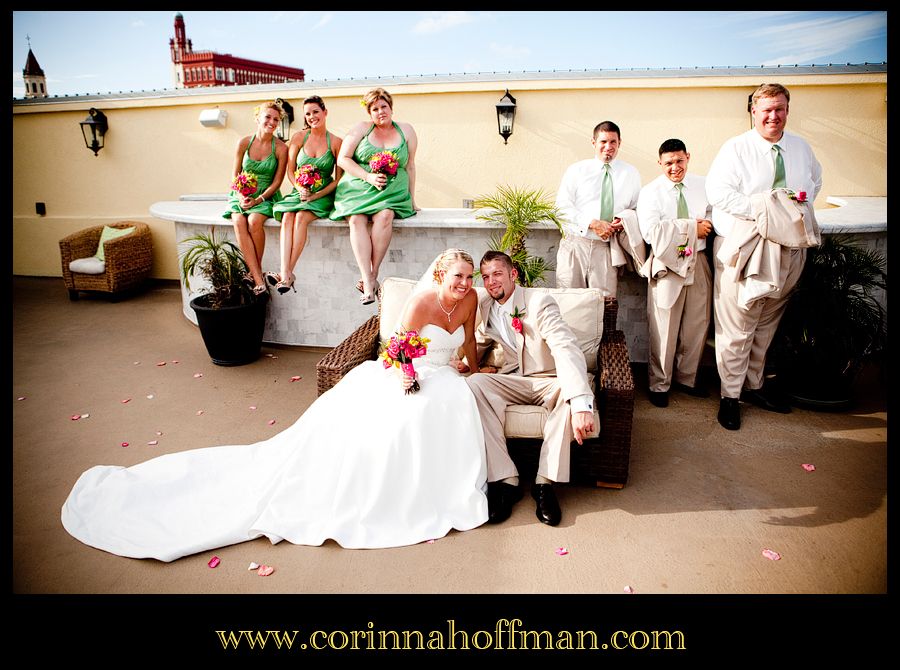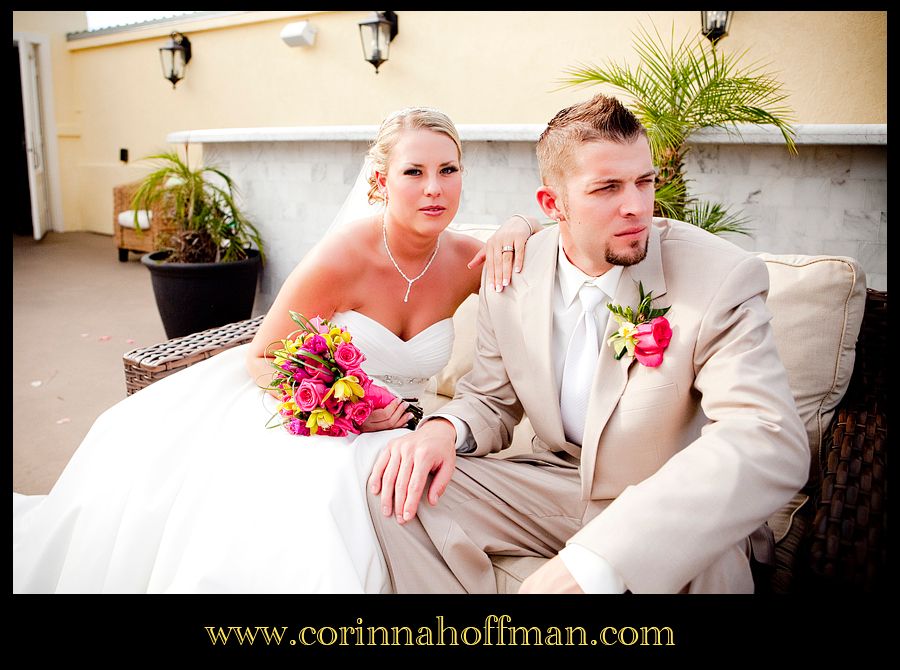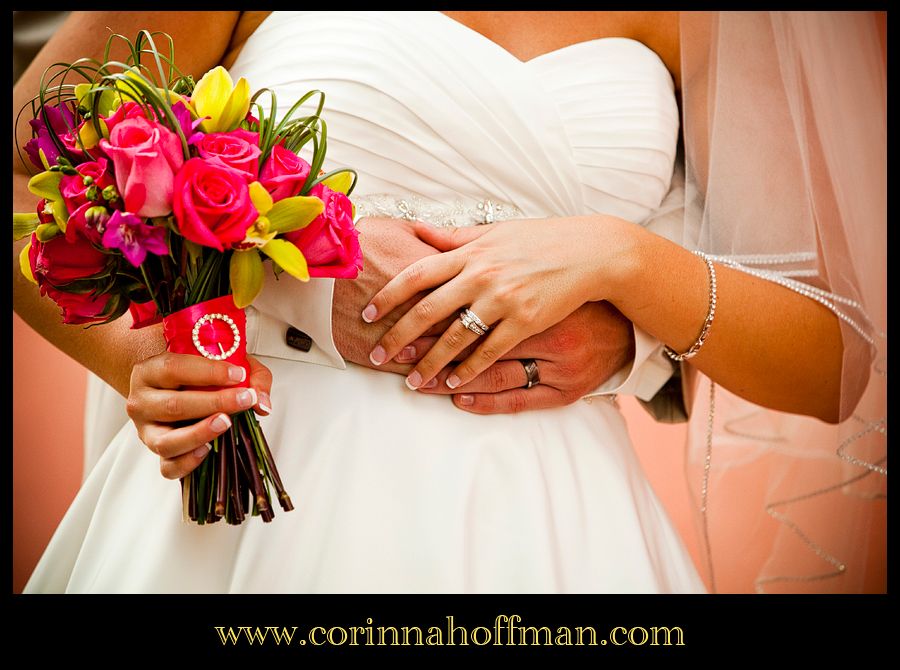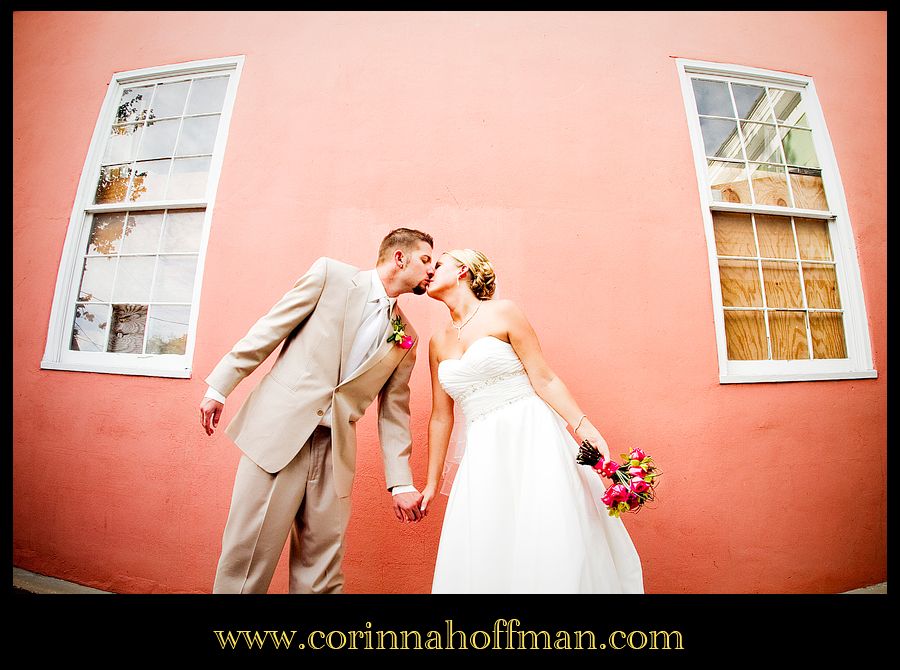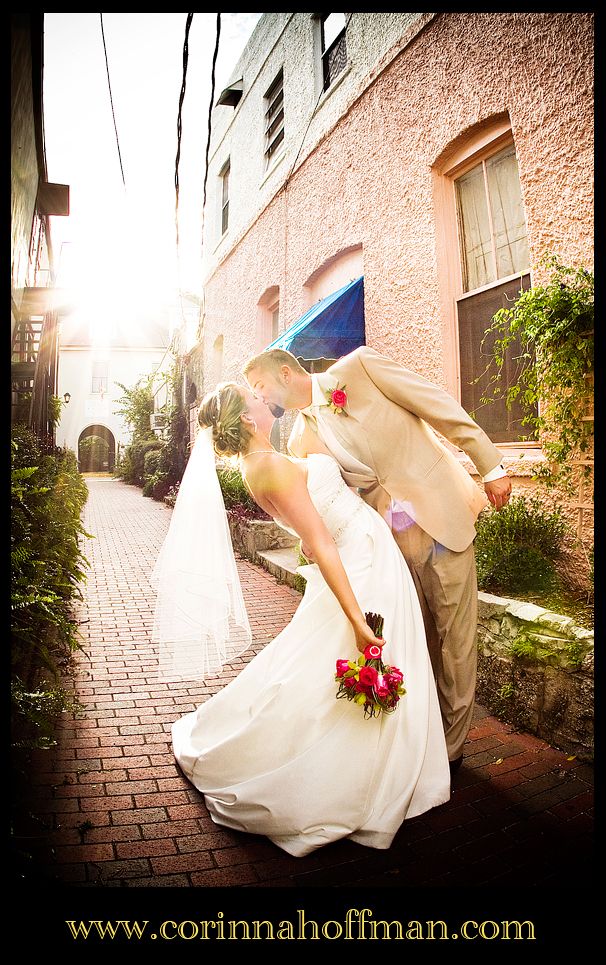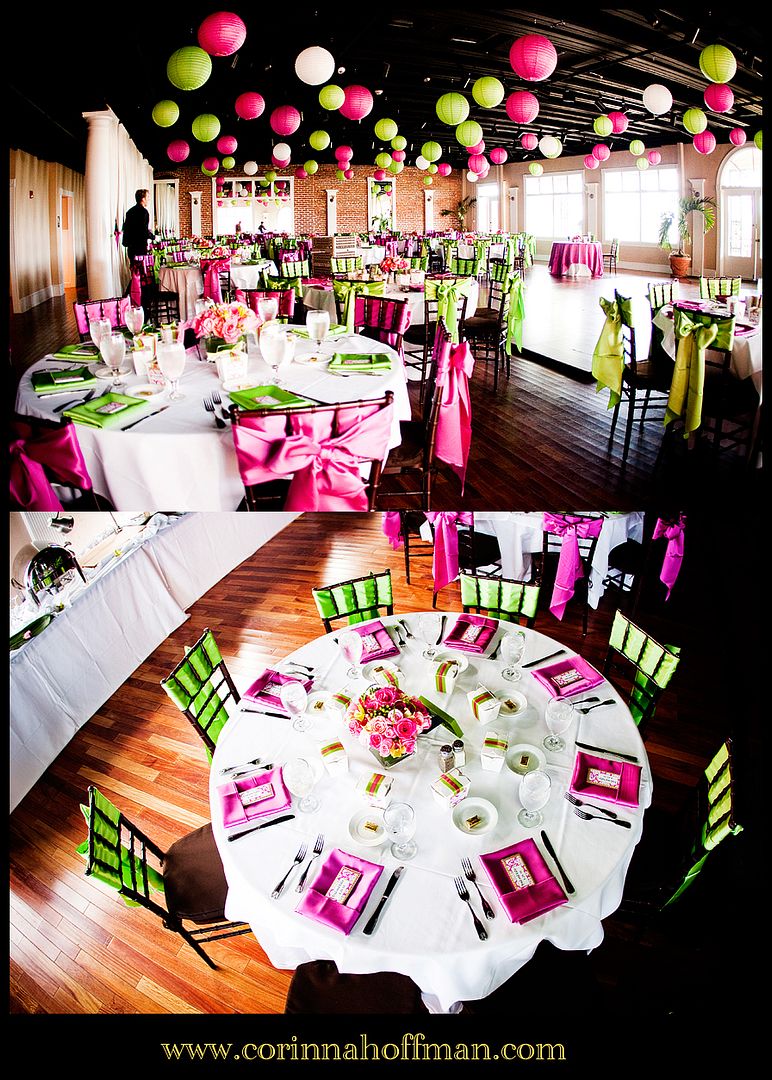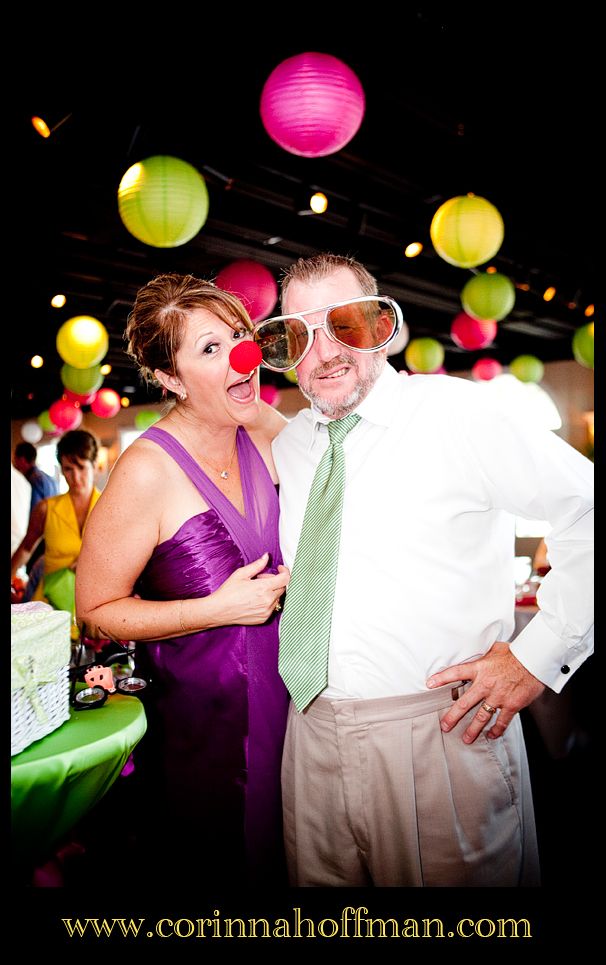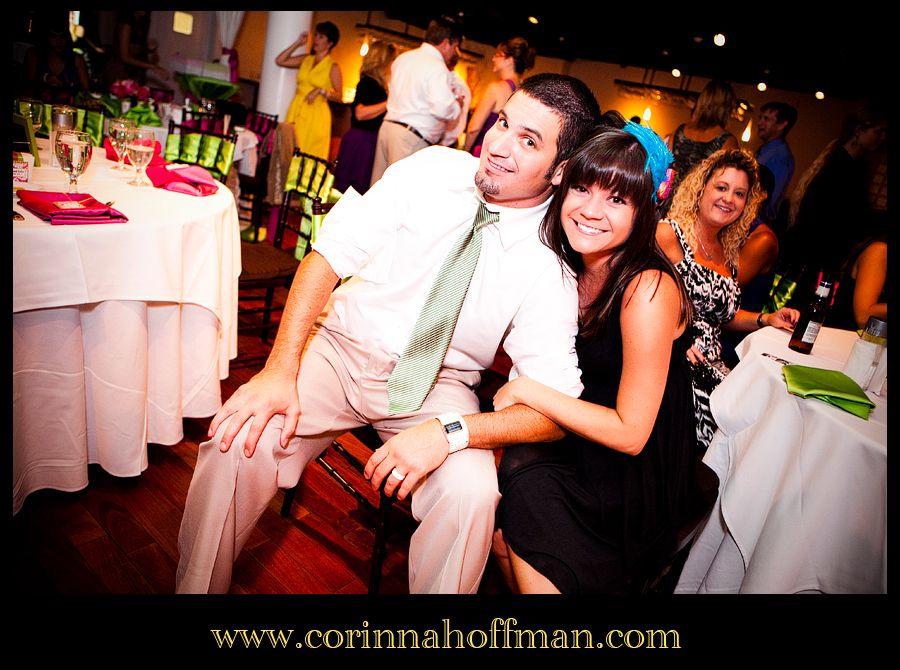 KATIE & BRAD'S LOVE STORY:
How did you guys meet?
We first met at Starbucks.
Describe the proposal:
We went on a family day trip to Sister's Creek. We had been boating and jet skiing for most of the morning and had just gathered for lunch when we heard the sound of a small plane which sounded rather low in the sky. I looked up to see what was going on with the plane and much to my surprise and delight the plane was not only flying low but it was towing a large banner which read Katie, will you marry me? When I looked back down from viewing the airplane, Brad was kneeling in front of me with the most beautiful ring. And asked me to be his bride. I was so surprised! And quickly answered, YES!!! My mom had champagne at the ready and we all toasted our engagement :)
What is your favorite thing to do on your date night?
Dinner and a movie.
What is your wedding invitation like and where did you go to get it done?
Our wedding invitation is pink, green and white and we got them from
www.yourstyleinvites.com
.
What are your wedding colors and why did you guys choose that color palette?
Pink and Green. These are Katie's favorite colors and we both love how bright and cheery they are.
Describe your wedding cake:
We had a two tier white on white polka dot cake that was put on top of a 5 tier cupcake tower. We had 8 different flavors of mini cupcakes that were frosted in lime green and a couple different shades of pink.
Describe your wedding flowers:
Our flowers consisted of five shades of pink roses, green orchids, freesia and bear grass.
What is your First Dance song, Father/Daughter song, and Mother/Son song at your wedding reception?
First Dance: The Way You Look Tonight - Michael Buble
Father/Daughter: Unforgettable - Nat King Cole and Natalie Cole
Where did you go for your honeymoon?
Maui and Oahu.
What are you looking forward to in the future together?
Having little Able's :)
THEIR WEDDING INGREDIENTS:
Ceremony Location:
The White Room
Reception Location:
The White Room
Caterer:
O.C. Whites
Wedding Coordinator:
Courtney Megaffin, Kim Schnepf, Jessica Besecker
Videographer:
Doug Lewis & Aaron Tucker, Take One Productions
Cake:
Publix
Cupcakes:
Short and Sweet
Florist:
Kathy Johnston, Happy Daisies
Officiant:
Spike Hogan
Hair:
Kayla McDonald
Make-up:
Paulina Perez
Entertainment:
Milton McGee, McGee Entertainment
Transportation:
Dynasty Limo & Rolls Royce
Wedding Dress:
Alfred Angelo
Bridesmaids Dresses:
Davids Bridal
Groom and Groomsmen Wear:
Bridals and More