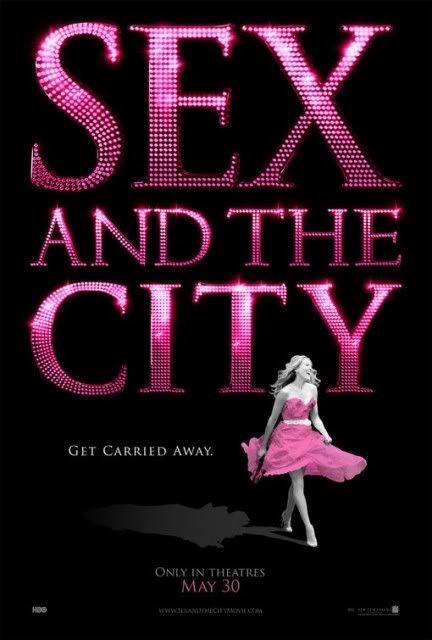 I was doing the count down to the Sex and the City movie since last summer, and it was so great to finally see it last Friday night with bunch of girlfriends who love fashion and the show as well :)
Scarlett
,
Rachel
,
Jess
,
Becky
,
Kenzie
and I celebrated the movie premiere by dressing up with our fun dresses and high heels. Then we went to bb's restaurant for awesome dinner and drinks. I had midori sour instead the classic SATC drink, the cosmo. ;-)
The movie was sooooo good, and I definitely want to see it again and again! All throughout the movie, I kept chuckling on how I am so much alike with Charlotte! I looove her--so naive, so OCD-anal, so content and so full of love! I think what keeps drawing the fans to these four girls are their real friendship--each one is so different from each other, but they all have managed to keep the bond stronger all the time no matter what. Gotta love the eccentric Carrie Bradshaw quotes, as well as the shoes in this movie! Wouldn't it be nice if we all can afford the $500
Manolo Blahnik
shoes!! This is definitely a must-see movie (except for it's raunchy parts)!!
Here's a little slideshow that I created with the show's theme song:
CLICK HERE!
CLICK HERE!
With all of our cameras combined, we felt like papparazis were following us because of constant picture-taking!
Here's a fun slideshow that Scarlett made just for the girls!
CLICK HERE!
CLICK HERE!