Yellow and black are my two favorite colors, and I was so stoked to find out that Tonya and Brent had chosen the same exact colors for their wedding! I'm loving everything about this wedding from the colors, locations, bridesmaids dresses, the vendors, and of course, to the lovely couple :) I'm very honored when Tonya, who is also a local wedding photographer in Jacksonville, first connected with me through my blog. She left a comment in one of the weddings I've done, and that's pretty cool to me because I didn't even know she knew I existed--hah! After that, we've decided to meet up for lunch, and we totally hit it off :) She shared with me her engagement news, and I couldn't be much happier when she asked me to photograph her wedding! Of course, I said yes :) Instead of Bobby second-shooting with me, Tonya had her friend/second-shooter, Meghan Stewart, help out at the wedding :) It was a perfect day for Tonya and Brent, and I couldn't be much happier and honored to be a part of it!

Congratulations, Tonya and Brent! God bless you both and thanks again for having me capture your love story on photos!

XOXO

-->CLICK HERE FOR THEIR FUN SLIDESHOW :-D
-->CLICK HERE FOR THEIR FUN SLIDESHOW :-D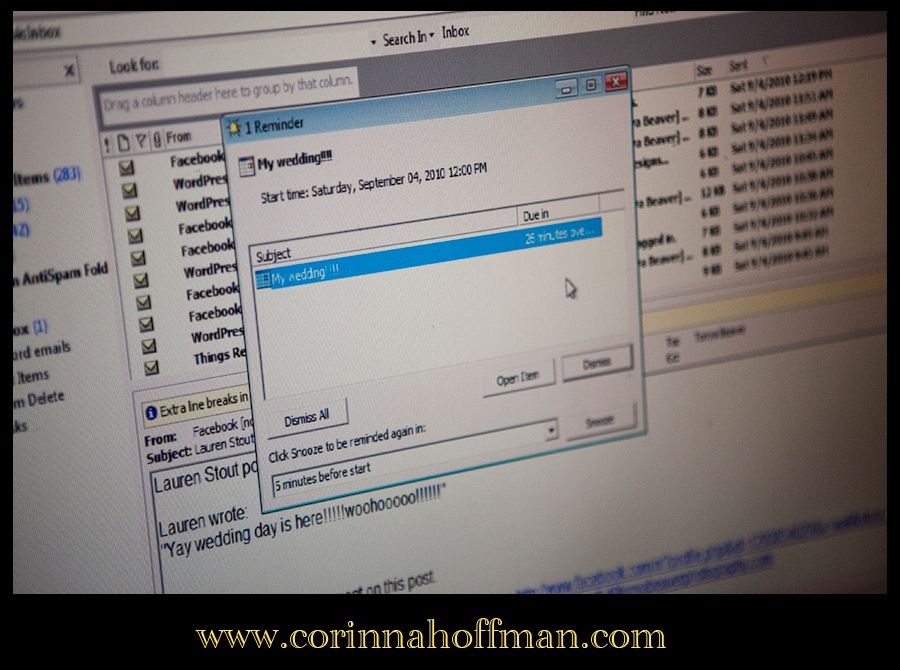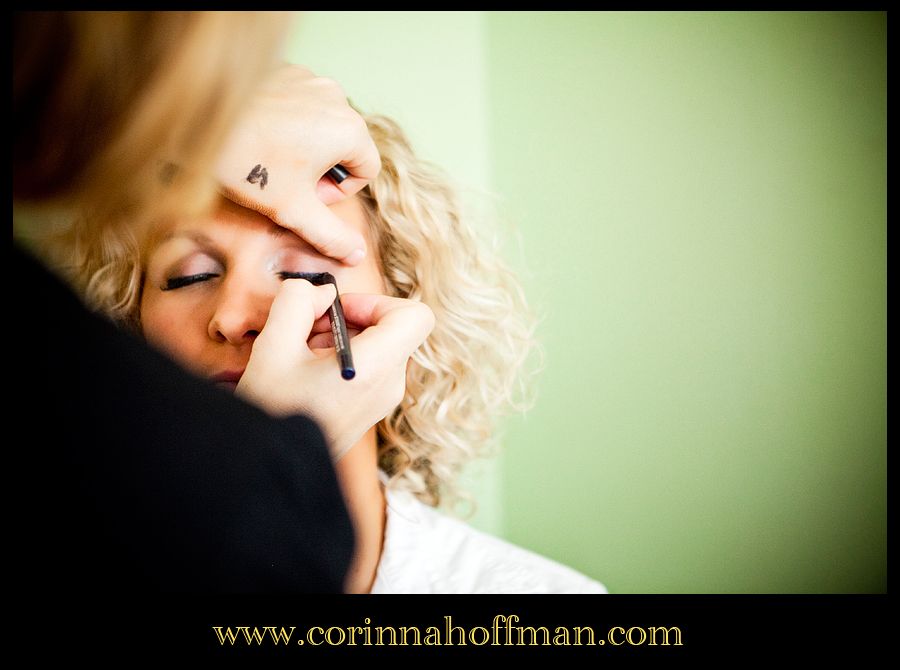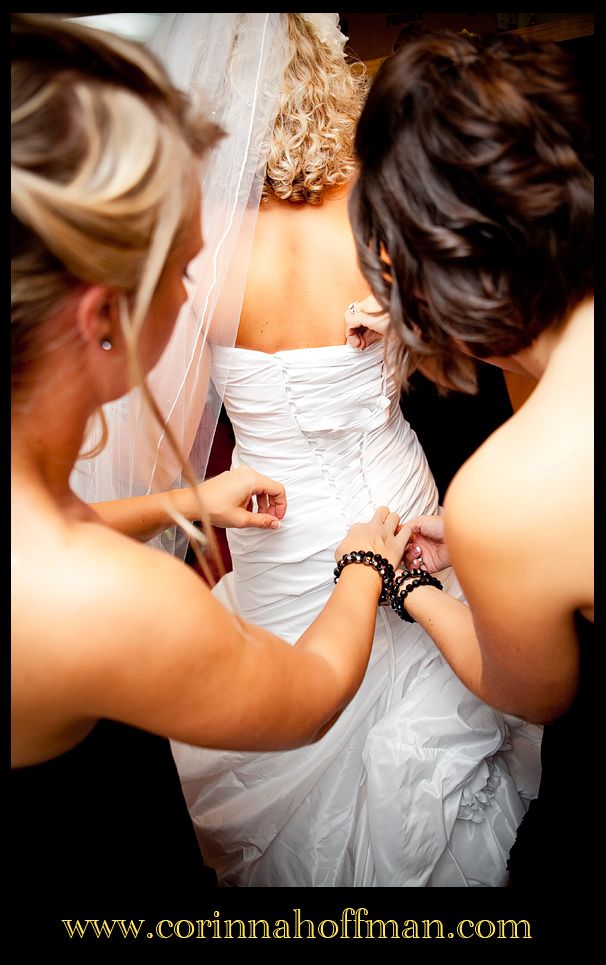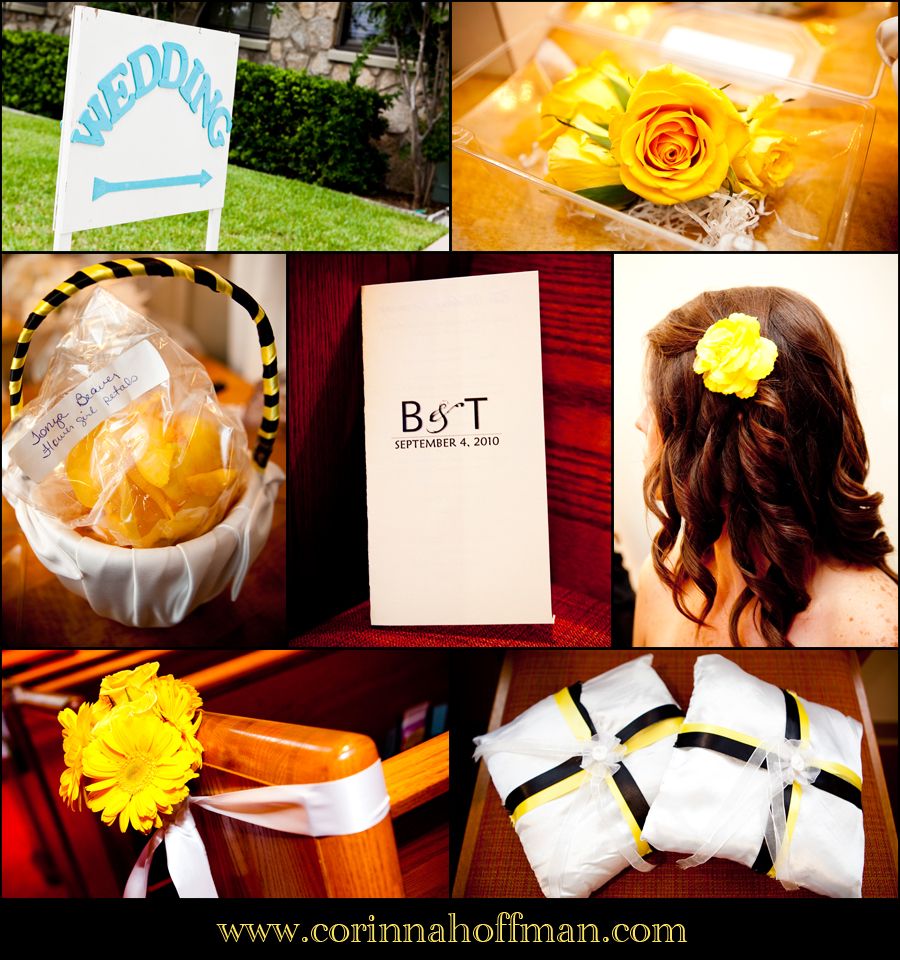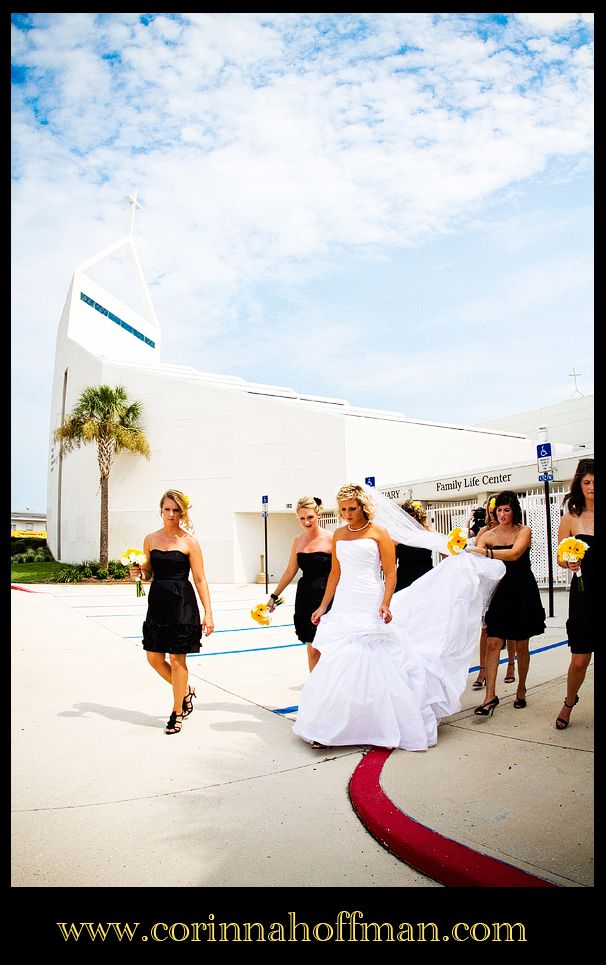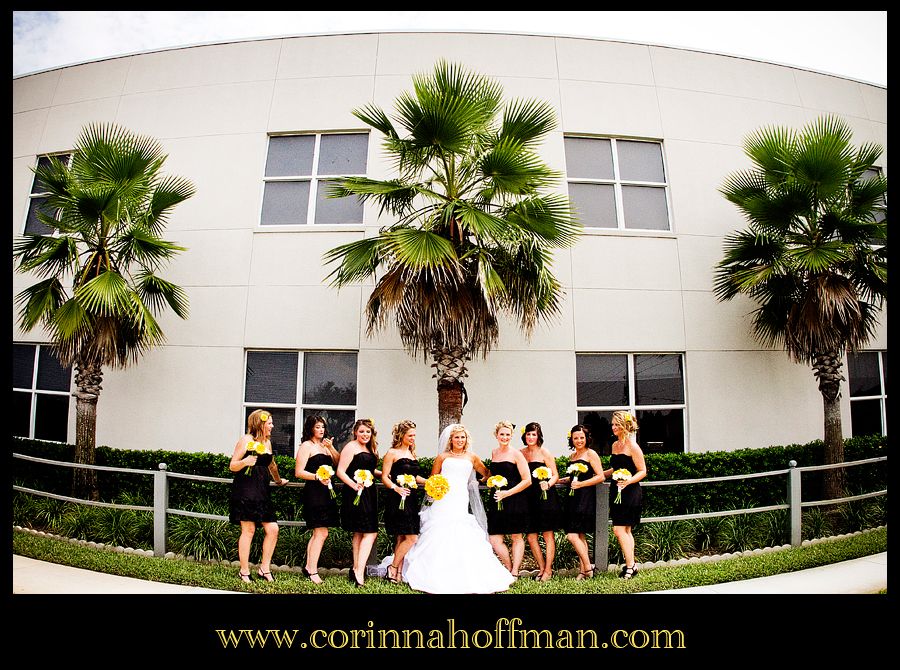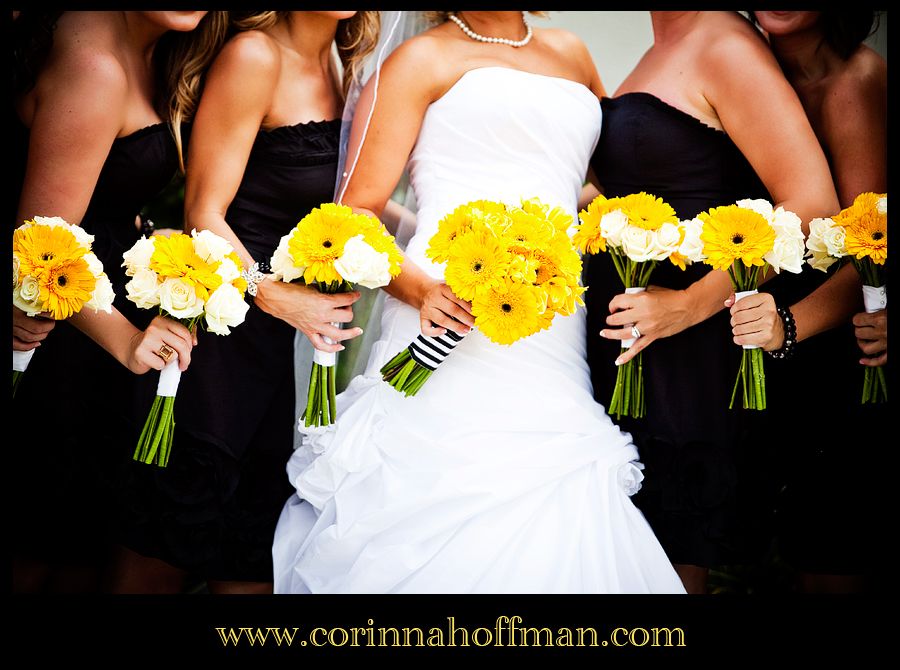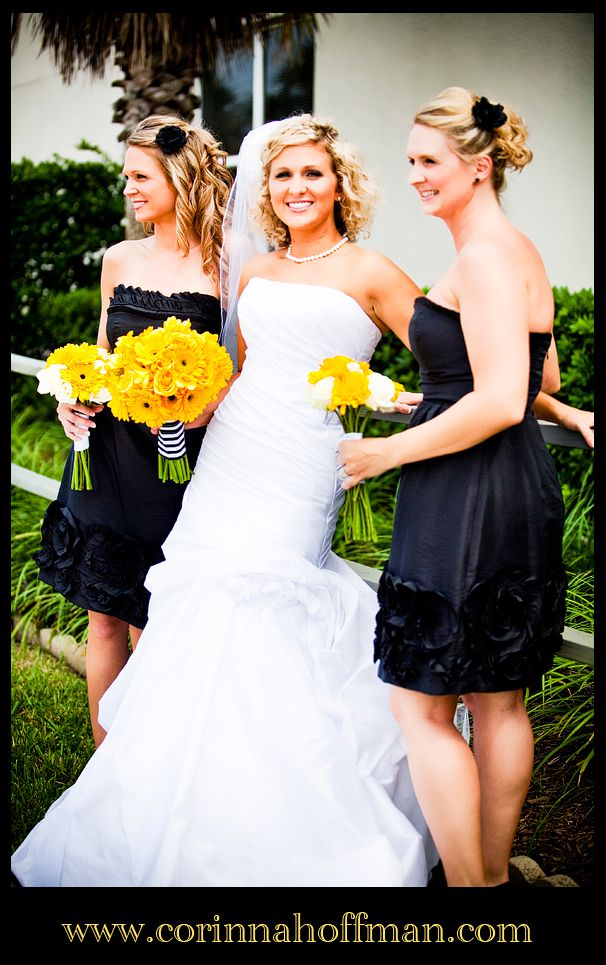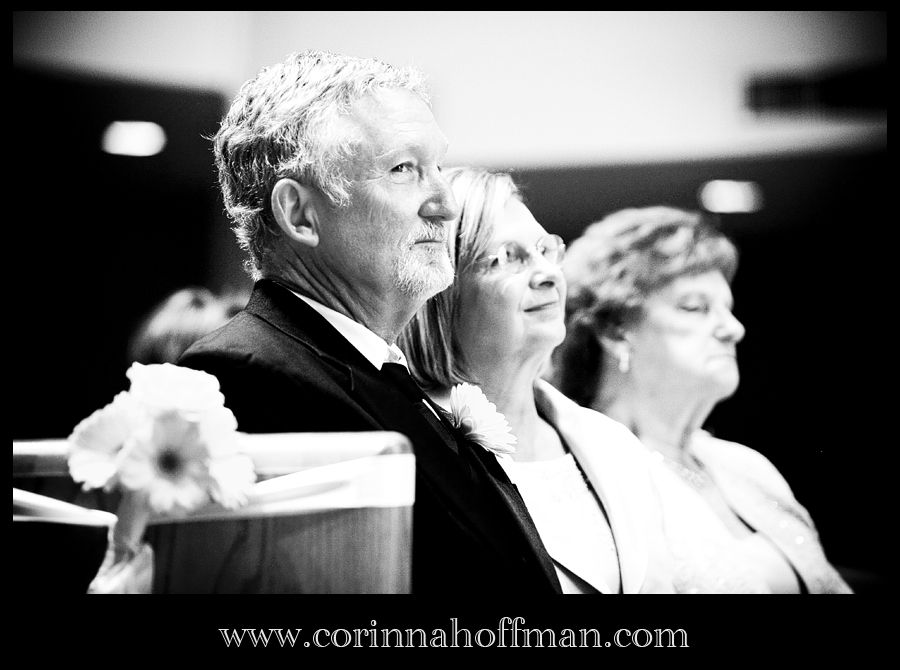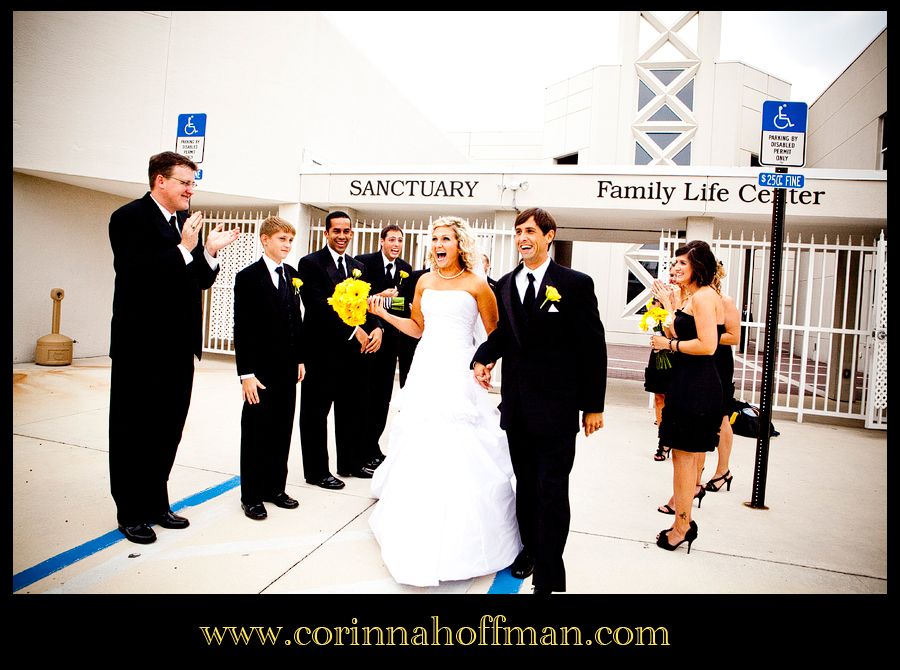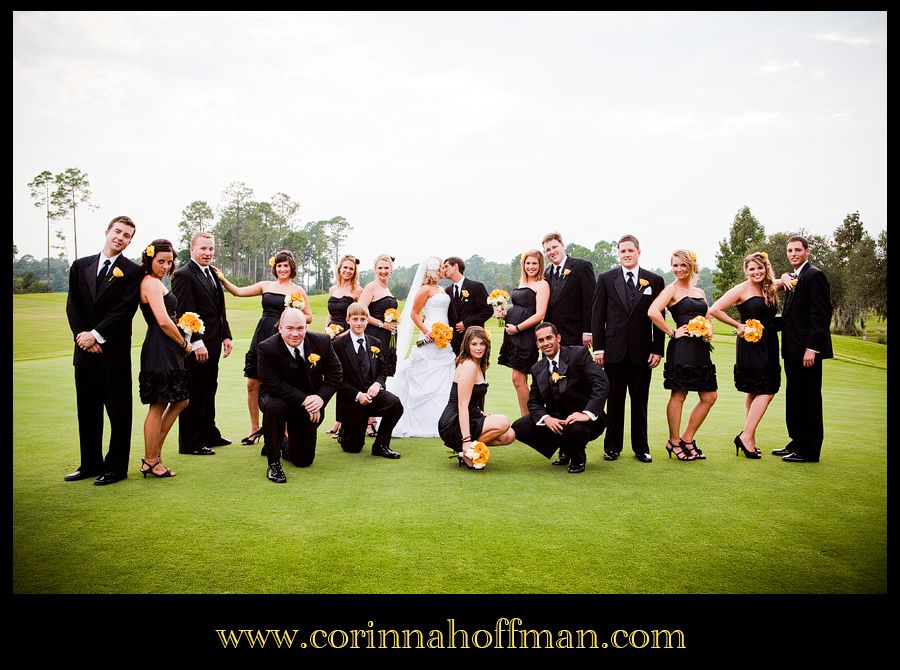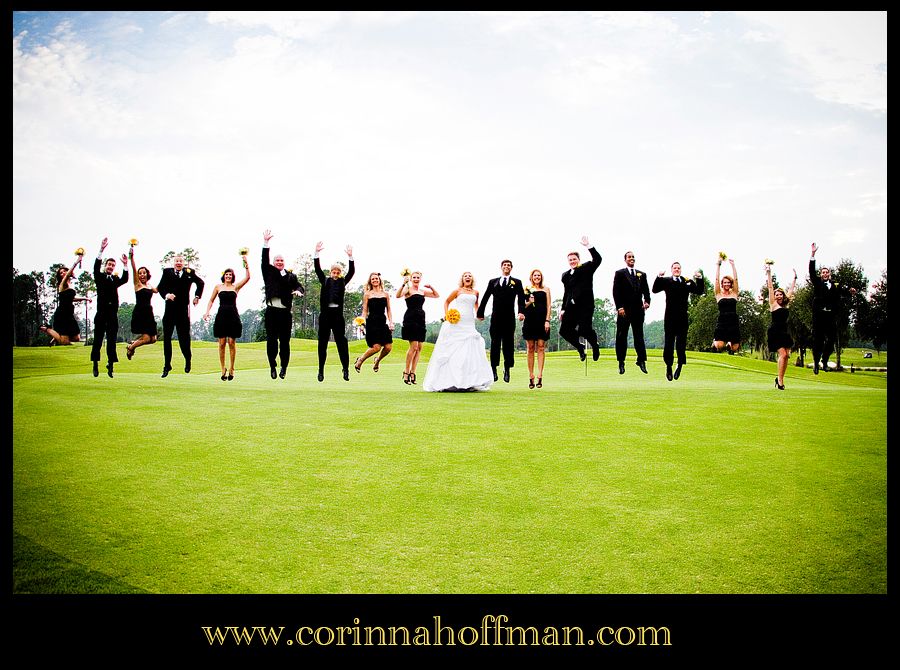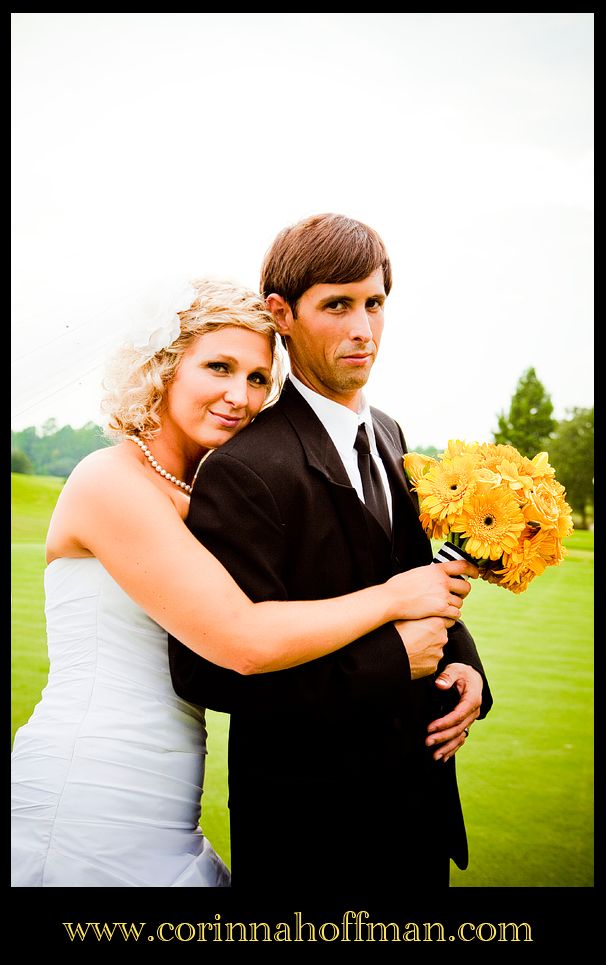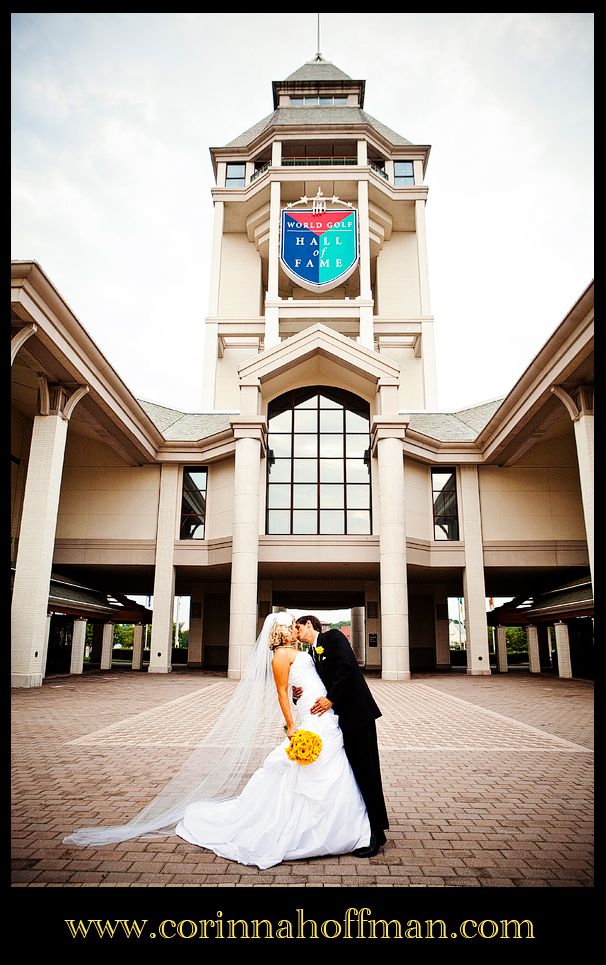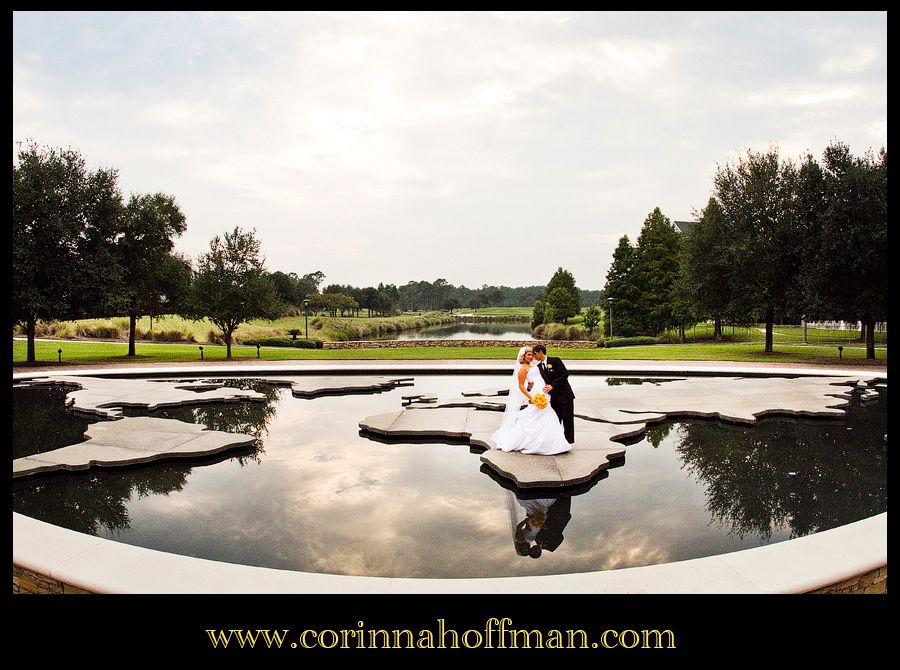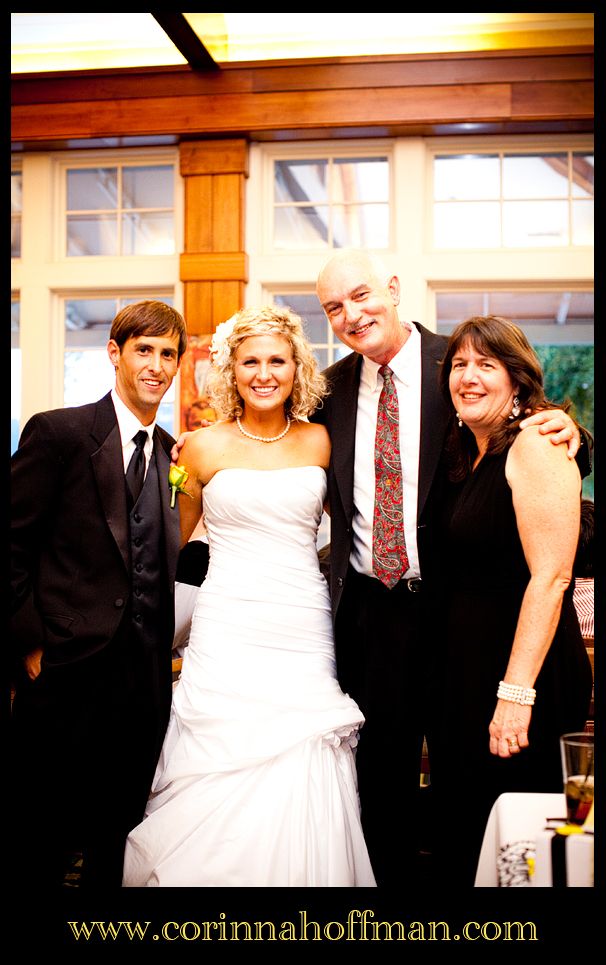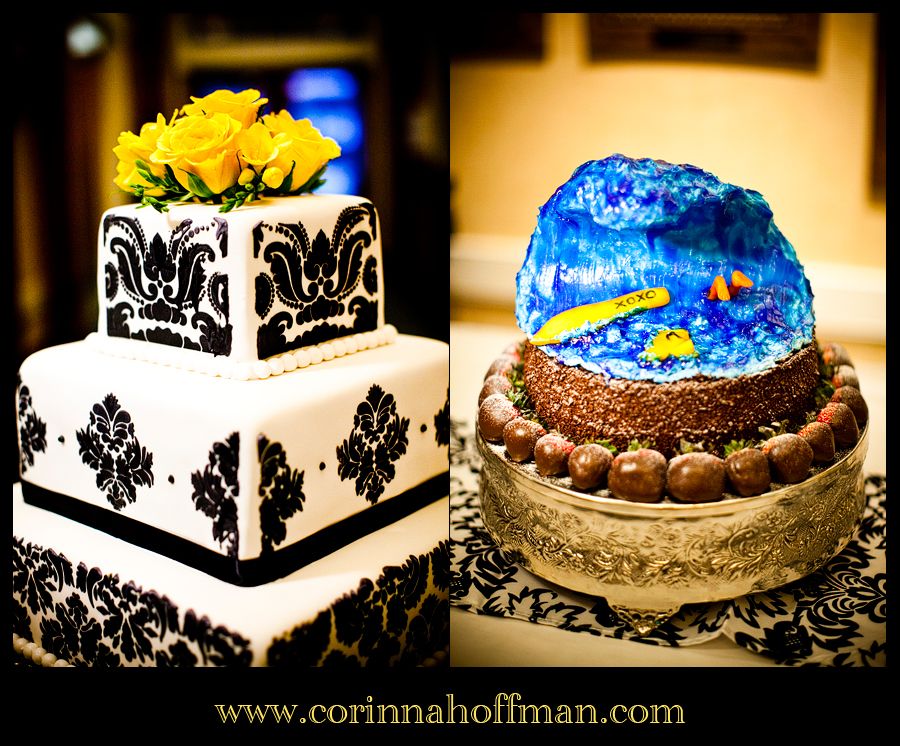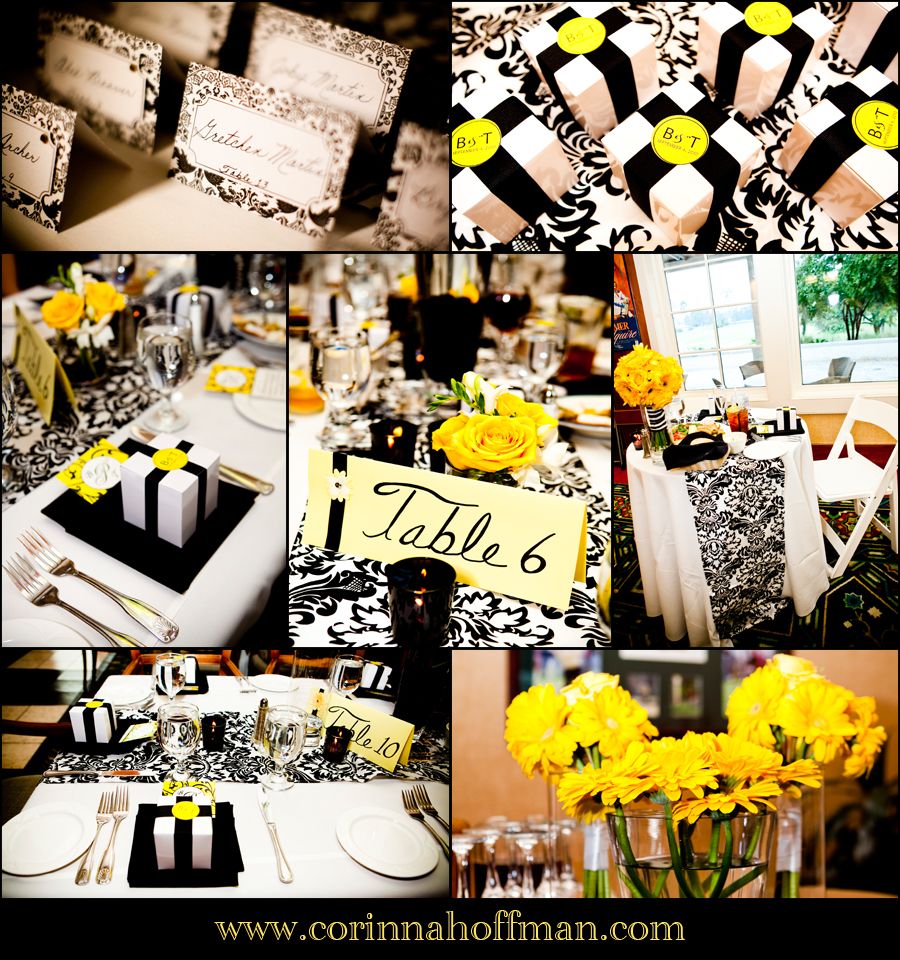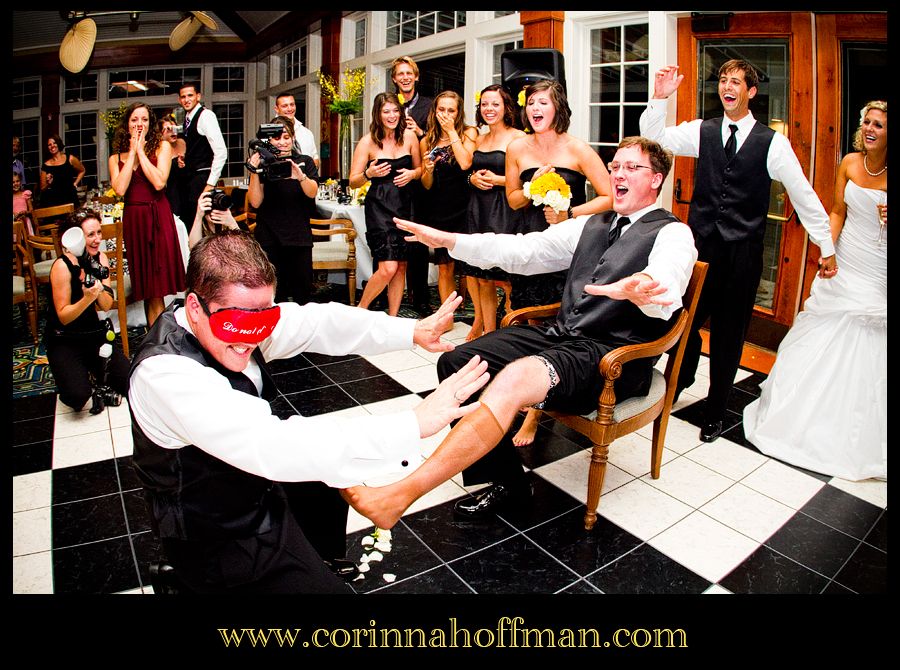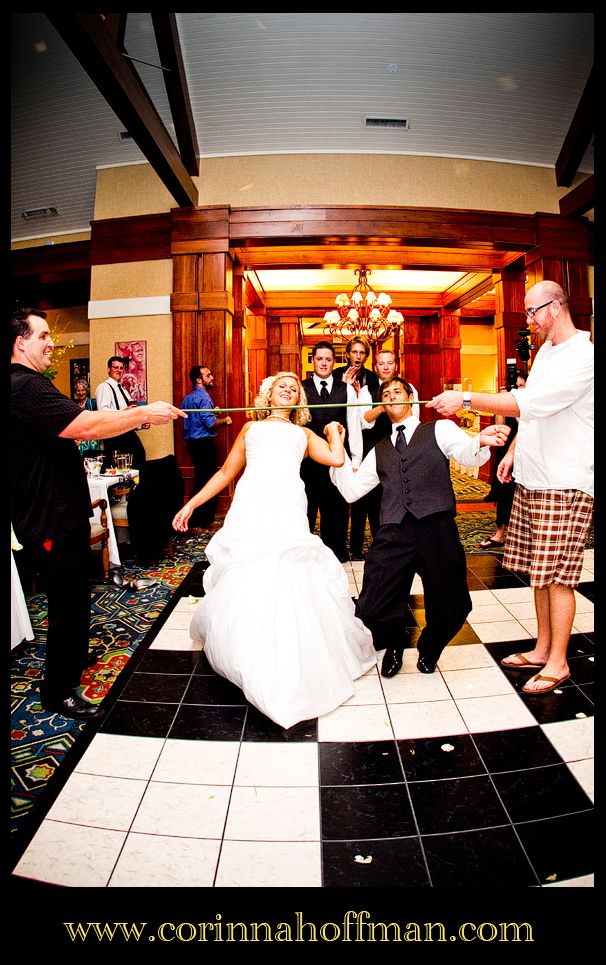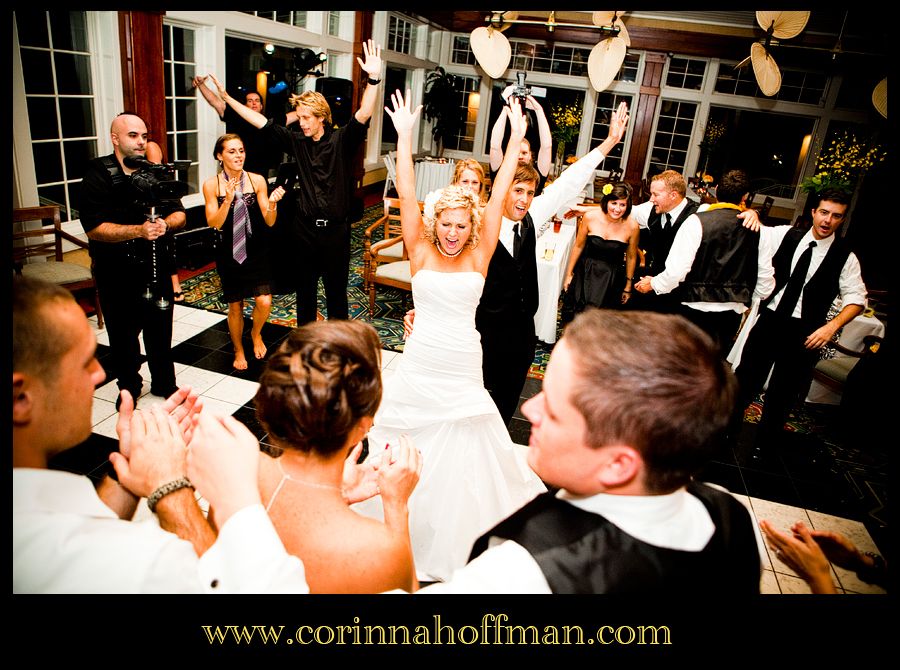 TONYA & BRENT'S LOVE STORY




How did you guys meet?


We met about 3 years ago through a mutual friend. We were all learning to surf at that time so my friend brought a new friend she had just met at church along one day, which was Brent. Actually our friend stayed on the beach that first day so it was Brent and I out in the water hanging out alone. From there, we just always ended up together…we were inseparable. Even when we were dating other people, we always just wanted to be next to each other. I would drag him along on my dates, and I would complain about every girl he dated. After about a year and a half of being best friends, Brent laid all his feelings out on the table and told me that he was leaving the rest to me if I wanted to pursue a relationship. He told me that he knew all my good…and all my bad (and he really did), and that he just wanted to love me. So that night we committed to be in a relationship for life. We were too valuable to each other to try a relationship and then break up when the "newness" wore off. We were so special to each other, it wasn't an option to ever be apart.



Describe the proposal:


Being that I'm a photographer, he wanted to use photos. So one totally random night, I was sitting at my desk working as usual. He came in the room sort of flustered, and said, "Tonya! What are these pictures on your camera!!!???" And I do tend to take random photos so my mind was racing as to what he was talking about. When I looked at the camera, it was a picture of the sand at the beach that said "Will" written out. I screamed and threw the camera down, and he picked it up and said I had to finish looking. So I scrolled through to the next photo, and it was "You", "Marry", and then there was a picture of him. He got down on his knee in front of me and told me a bunch of sweet stuff that I'll never remember because we were both so nervous. He pulled out a fake ring to play a joke on me so I slapped his arm and told him it wasn't a funny joke to PRETEND to propose to me! And then he pulled the real deal from his pocket.



What is your favorite thing to do on your date night?


We don't really go on dates often because we stay so busy every night of the week. Our favorite thing to do together is by far to surf. We have amazing memories all throughout or relationship of times being out in the water together. It's where we fell in love and connected, and I'm pretty sure it's going to be something we'll do until we're too old to paddle out. It's so special to have such a deep connection to the same hobby.



What is your wedding invitation like and where did you go to get it done?

Oh the wedding invitations. Well, being that I love photos, I knew I wanted something completely different and full of pictures. So we used some amazing photos that Mrs. Corinna Hoffman took of us, and my assistant made a great design. We did spend quite a bit of time on the text. The commitment of marriage is so sacred and spiritual to us, and we wanted to convey that in our invitation. So we did the design and printed them ourselves on cardstock.

And they all had a ribbon tied as a bow in the crease. I deeply regretted that idea about half way through tying them. Thank goodness for an amazing friend of mine that helped me with all of those.

What are your wedding colors and why did you guys choose that color palette?
We chose black and white with yellow as our accent color. I really wanted pink with the black and white to follow my business colors, but Brent was not too excited to have to wear a pink flower on his tux. So the next best color that would POP for photos was yellow. All of our photos really pop because of the deep richness of the colors. I'm so happy with the decision.
Describe your wedding cake:
Oh my gosh, Chef Paul made cakes that were out of this world! For our main wedding cake we had regular cake with regular cheesecake filling on one layer and keylime cake with keylime cheesecake for the filling on the rest of the layers. Our groom's cake was a surfer on a wave….an actual 3d wave. It was so neat! They were both so amazingly yummy! All our guests and even our wedding vendors commented on how delicious that cake was.

Describe your wedding flowers:
Lynette is so great. I came into our meeting having no idea what I wanted. I just knew I wanted them to be rich in color. I've worked with her for years, and I've always loved her concepts so I knew I was in good hands. So I pretty well gave her the reins to do whatever she wanted. She took me downstairs to the workshop and put a few things together so I could see them…and I loved them. I wanted everything to be a little "different" so we did black and white striped ribbon instead of plain. =)
What is your First Dance song, Father/Daughter song, and Mother/Son song at your wedding reception?


Our first dance song was a song off "Fireproof". It's an excellent movie we watched together shortly after getting together. It's called "Love is not a fight" and the lyrics are so great. I danced with my dad to "Always be your baby" by Natalie Grant. I'm the baby of 3 girls in my family so it just seemed fitting for me and my dad to dance to that. Brent danced with his mom to Boys II Men "Song for Momma". He and his mom are very close, and it was a precious moment watching them dance. After the reception was over, our coordinator moved our guests out for the exit, and we danced alone to our song, which is "Loving Wings" by Dave Matthews Band. Shortly after Brent and I got together, we were watching fireworks for 4th of July in North Carolina. We were watching the fireworks and the mountains were off in the distance. Brent was standing behind me hugging me while singing that song in my ear as a whisper. It was one of the sweetest moments of my life, and I'll remember that forever. So for our wedding day last dance, our DJ played that song, and Brent sang it to me in my ear…while I cried my face off! =)

Where did you go for your honeymoon?
We went to Sandals Negril in Jamaica…a week late because of a tropical storm that was headed for the island. But we finally got to go, and it was amazing. We got a suite that included private butlers, which I highly recommend. After planning a wedding and going through wedding weekend mayhem, you really need the time to chill and regroup. And Sandals was perfect for that.

What are you looking forward to in the future together?
We've really tried to do this relationship and marriage God's way. As best friends over 2 years ago, we each committed to be sexually pure from that day forward and hold each other accountable for it so that we would be in God's Will for his intentions of intimacy. That hadn't been the case for either of us in our past relationships, but we prayed for forgiveness, and decided to live differently from that day forward. Never in a million years did we imagine that we would be holding ourselves to something that would be for each other! It was definitely so hard dating someone and not being sexually active. But I can tell you this, when we said our vows before God and our friends and family, there was a tangible switch that is so indescribable. So the thing we're looking forward to THE most is an intimacy between us that will grow stronger every single day. Of course we're excited about traveling and someday having a family, but we're mostly excited about experiencing God's purpose for marriage. We're so blessed to literally be living out a fairytale…two best friends that fell in love and now are married. It's definitely not been easy, and I'm sure we'll have hard times, but life just really couldn't get much better right now.
THEIR WEDDING INGREDIENTS:

Ceremony Location:
Beach United Methodist Church in Jax Beach, our church. The ceremony was a bit of a drive from our reception, but it was important to us to say our vows to each other in our church.
Reception Location: Slammer and Squire at World Golf Village

Caterer:
Same.

Wedding Coordinator:
Brooke Batkoski – She was amazing. She kept me on track on the months prior to the wedding, but the wedding day absolutely couldn't have been pulled off without her. She was dealing with issues that were coming up all day long, things I never even knew about until afterwards. She was priceless.

Photographers:
Being that I'm a professional wedding photographer, choosing the photographers for our own wedding was obviously a huge deal! I'm a very tough critic, and I know the who-is-who in this industry…who has actual technical skill of lighting and equipment, who has the experience, etc. Corinna Hoffman is a photographer that I have followed and admired her work for years. Her photos speak for themselves. Our sessions were so amazing, and I couldn't be happier with my decision to have her a part of our big day. I also chose Meghan Stewart who is another fabulous photographer in Jax. She's worked with me, and I love her creative eye. They were both so over the top, and nothing was missed.

Videographer:
In Motion Video Productions – They really outdid themselves. They had SO many cameras set up so we could have every angle in the ceremony (which was super important to us) and a sneak peak of some of our footage the very next day.

Cake:
Chef Paul with Signature Cakes by Paul. He did all our pre-wedding party cakes as well.

Florist:
Lynette with Rose of Sharon florist.

Officiant:
Joby Martin, our pastor

Hair:
Brooke Oneal. She did mine and about 8 other people in our wedding party. She was fantastic. She did exactly what I wanted for everyone.

Make-up:
Makeup by Sunshine did a fabulous job. She did the spray foundation on us all so we just looked flawless. I love the look she gave me b/c it so subtle but enough for pictures. Brent doesn't care for a lot of makeup, and she found that perfect balance that he loved as well as gorgeous for photos.

Entertainment:
DJ Thundercat has been my favorite dj for years. He MADE our reception! After dinner, there was not one single moment where there weren't 50 people out dancing. He just keeps it going from one thing to the next. So many of my guests have told me that our reception was THE best they've ever gone to because of how Dan coordinated everything. Never a dull moment, that's for sure!

Transportation:
Susie's Limo. I did a lot of research on everything to get great deals for the wedding. They had the best deals and have been around forever so I knew they were reliable.

Wedding Dress:
I found my perfect dress at the Bridal Shop at the Avenues. It was a Maggie Soterro, Summer Royal. I was a little disappointed that the bridal shop wouldn't order the size I knew I would need for months down the road (I lose pounds in the summer with more surf…and I knew wedding stress would make me drop a few pounds) so when the dress finally came in, I had a week to get it taken in several inches on each side because it was an entire size too big. I used Becky's alterations to fix my dress. She was super fast (since my dress came in WEEK before the wedding), and she was fabulous at keeping me calm during the panic stages. I bought my beautiful veil from eBay for $20!! =)

Bridesmaids Dresses:
The BM dresses were one of my fav finds for the wedding. I knew I wanted something the girls would wear again. We found these dresses at Dillards. They are BCBG and originally $150 a piece. Two of my bm's went to buy theirs and Dillards had put them on a one day sale AND clearance making them $45 each. So I went to all the Dillards around town and bought all the sizes we needed for all the girls while they were so cheap.

Groom and Groomsmen Wear:
Men's Wearhouse at the Town Center. I've heard mixed reviews about them, but we had 8 groomsmen and 2 dads…and not one piece of anything was wrong.